Trump Administration Dumps Devastating Climate Change Report On Holiday Weekend
Even as its leader continues to deny the reality of Global Climate Change, the Trump Administration has released an utterly devastating report on the impact of such change over the course of the coming decades.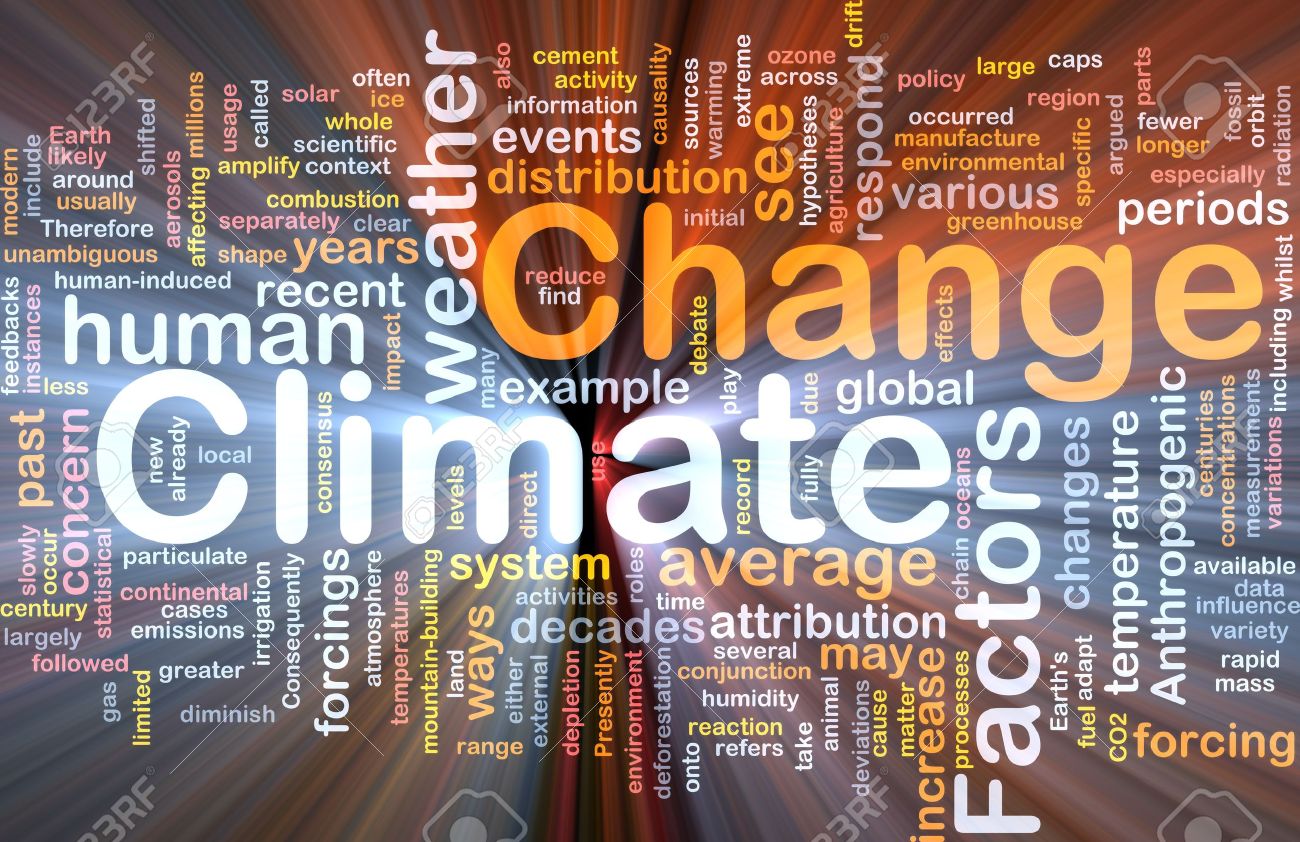 On the day after Thanksgiving, when much of America was on holiday break and most of official Washington was out of town, the Trump Administration released a long-anticipated report on climate change that warns of dire consequences as a result of global climate change:
WASHINGTON — A major scientific report issued by 13 federal agencies on Friday presents the starkest warnings to date of the consequences of climate change for the United States, predicting that if significant steps are not taken to rein in global warming, the damage will knock as much as 10 percent off the size of the American economy by century's end.

The report, which was mandated by Congress and made public by the White House, is notable not only for the precision of its calculations and bluntness of its conclusions, but also because its findings are directly at odds with President Trump's agenda of environmental deregulation, which he asserts will spur economic growth.

Mr. Trump has taken aggressive steps to allow more planet-warming pollution from vehicle tailpipes and power plant smokestacks, and has vowed to pull the United States out of the Paris Agreement, under which nearly every country in the world pledged to cut carbon emissions. Just this week, he mocked the science of climate change because of a cold snapin the Northeast, tweeting, "Whatever happened to Global Warming?"

But in direct language, the 1,656-page assessment lays out the devastating effects of a changing climate on the economy, health and environment, including record wildfires in California, crop failures in the Midwest and crumbling infrastructure in the South. Going forward, American exports and supply chains could be disrupted, agricultural yields could fall to 1980s levels by midcentury and fire season could spread to the Southeast, the report finds.

"There is a bizarre contrast between this report, which is being released by this administration, and this administration's own policies," said Philip B. Duffy, president of the Woods Hole Research Center.

All told, the report says, climate change could slash up to a tenth of gross domestic product by 2100, more than double the losses of the Great Recession a decade ago.

Scientists who worked on the report said it did not appear that administration officials had tried to alter or suppress its findings. However, several noted that the timing of its release, at 2 p.m. the day after Thanksgiving, appeared designed to minimize its public impact.

Still, the report could become a powerful legal tool for opponents of Mr. Trump's efforts to dismantle climate change policy, experts said.

"This report will weaken the Trump administration's legal case for undoing climate change regulations, and it strengthens the hands of those who go to court to fight them," said Michael Oppenheimer, a professor of geosciences and international affairs at Princeton.

The report is the second volume of the National Climate Assessment, which the federal government is required by law to produce every four years. The first volume was issued by the White House last year.

The previous report, issued in May 2014, concluded with nearly as much scientific certainty, but not as much precision on the economic costs, that the tangible impacts of climate change had already started to cause damage across the country. It cited increasing water scarcity in dry regions, torrential downpours in wet regions and more severe heat waves and wildfires.

The results of the 2014 report helped inform the Obama administration as it wrote a set of landmark climate change regulations. The following year, the E.P.A. finalized President Barack Obama's signature climate change policy, known as the Clean Power Plan, which aimed to slash planet-warming emissions from coal-fired power plants. At the end of the 2015, Mr. Obama played a lead role in brokering the Paris Agreement.

But in 2016, Republicans in general and Mr. Trump in particular campaigned against those regulations. In rallies before cheering coal miners, Mr. Trump vowed to end what he called Mr. Obama's "war on coal" and to withdraw from the Paris deal. Since winning the election, his administration has moved decisively to roll back environmental regulations.

The report puts the most precise price tags to date on the cost to the United States economy of projected climate impacts: $141 billion from heat-related deaths, $118 billion from sea level rise and $32 billion from infrastructure damage by the end of the century, among others.

The findings come a month after the Intergovernmental Panel on Climate Change, a group of scientists convened by the United Nations, issued its most alarming and specific report to date about the severe economic and humanitarian crises expected to hit the world by 2040.

But the new report also emphasizes that the outcomes depend on how swiftly and decisively the United States and other countries take action to mitigate global warming. The authors put forth three main solutions: putting a price on greenhouse gas emissions, which usually means imposing taxes or fees on companies that release carbon dioxide into the atmosphere; establishing government regulations on how much greenhouse pollution can be emitted; and spending public money on clean-energy research.

A White House statement said the report, which was started under the Obama administration, was "largely based on the most extreme scenario" of global warming and that the next assessment would provide an opportunity for greater balance.

The report covers every region of the United States and asserts that recent climate-related events are signs of things to come. No area of the country will be untouched, from the Southwest, where droughts will curb hydropower and tax already limited water supplies, to Alaska, where the loss of sea ice will cause coastal flooding and erosion and force communities to relocate, to Puerto Rico and the Virgin Islands, where saltwater will taint drinking water.

More people will die as heat waves become more common, the scientists say, and a hotter climate will also lead to more outbreaks of disease.
The report also details the impact that climate change will have in areas that include trade and regulation, agriculture, and other areas due to the impact of more severe weather of all kinds, flooding, fires, and a wide variety of other issues. Additionally, the report notes that these environmental changes are likely to lead to social, political, and other disruptions that could have a serious impact on domestic and international politics, especially in parts of the world where difficulties growing food and lack of access to water are going to begin having a serious impact both on prices and on basic health.
The Washington Post's report on the release focuses on the issue of the increased impact of natural disasters in coming decades:
As California's catastrophic wildfires recede and people rebuild after two hurricanes, a massive new federal report warns that these types of disasters are worsening in the United States because of global warming. The White House report quietly issued Friday also frequently contradicts President Donald Trump.

The National Climate Assessment was written long before the deadly fires in California this month and before Hurricanes Florence and Michael raked the East Coast and Florida. It says warming-charged extremes "have already become more frequent, intense, widespread or of long duration." The report notes the last few years have smashed U.S. records for damaging weather, costing nearly $400 billion since 2015.

The recent Northern California wildfires can be attributed to climate change, but there was less of a connection to those in Southern California, said co-author William Hohenstein of the U.S. Department of Agriculture.

"A warm, dry climate has increased the areas burned over the last 20 years," he said at a press conference Friday.

The report is mandated by law every few years and is based on more than 1,000 previous research studies. It details how global warming from the burning of coal, oil and gas is hurting each region of the United States and how it impacts different sectors of the economy, including energy and agriculture.

"Climate change is transforming where and how we live and presents growing challenges to human health and quality of life, the economy, and the natural systems that support us," the report says.

That includes worsening air pollution causing heart and lung problems, more diseases from insects, the potential for a jump in deaths during heat waves, and nastier allergies.

"Annual losses in some economic sectors are projected to reach hundreds of billions of dollars by the end of the century — more than the current gross domestic product (GDP) of many U.S. states," the report says. It'll be especially costly on the nation's coasts because of rising seas and severe storm surges, which will lower property values. And in some areas, such as parts of Alaska and Louisiana, coastal flooding will likely force people to relocate.

"We are seeing the things we said would be happening, happen now in real life," said another co-author Katharine Hayhoe of Texas Tech University. "As a climate scientist it is almost surreal."

And Donald Wuebbles, a co-author from University of Illinois climate scientist, said, "We're going to continue to see severe weather events get stronger and more intense."

What makes the report different from others is that it focuses on the United States, then goes more local and granular.

"All climate change is local," said Pennsylvania State University climate scientist Richard Alley, who wasn't part of the report but praised it.

While scientists talk of average global temperatures, people feel extremes more, he said.

"We live in our drought, our floods and our heat waves. That means we have to focus on us," he said.

The Lower 48 states have warmed 1.8 degrees (1 degree Celsius) since 1900 with 1.2 degrees in the last few decades, according to the report. By the end of the century, the U.S. will be 3 to 12 degrees (1.6 to 6.6 degrees Celsius) hotter depending on how much greenhouse gases are released into the atmosphere, the report warns.

Outside scientists and officials from 13 federal agencies wrote the report, which was released on the afternoon following Thanksgiving. It was originally scheduled for December. The report often clashes with the president's past statements and tweets on the legitimacy of climate change science, how much of it is caused by humans, how cyclical it is and what's causing increases in recent wildfires.

Trump tweeted this week about the cold weather hitting the East including: "Brutal and Extended Cold Blast could shatter ALL RECORDS – Whatever happened to Global Warming?"

Friday's report seemed to anticipate such comments, saying: "Over shorter timescales and smaller geographic regions, the influence of natural variability can be larger than the influence of human activity … Over climate timescales of multiple decades, however, global temperature continues to steadily increase."

Releasing the report on Black Friday "is a transparent attempt by the Trump Administration to bury this report and continue the campaign of not only denying but suppressing the best of climate science," said study co-author Andrew Light, an international policy expert at the World Resources Institute.
The fact that this report was released on a day when few people would be paying attention is hardly coincidental, of course. As with most people on the right and, it seems, the entire Republican Party, the Trump Administration has taken it upon itself to deny the reality of global climate change, to deny the fact that global temperatures have been steadily increasing over the past several years at least, that there is apparent connection between these facts and the verifiable fact that carbon dioxide and other greenhouse gases have been increasing at rates far above normal over the past 150 years, and that there is at least some connection between this and human activity. Instead of acknowledging these facts, the right has typically responded with denial and by pointing to irrelevant facts such as short-term cold snaps that do not rebut the generally verifiable fact that average global temperatures are rising and that there have already been measurable changes in climate in the form of rising sea levels, increased melting of polar ice caps, the accelerated retreat of glaciers in Europe and North America, as well as increasingly severe seasonal storms during both the summer and other times of the year in various parts of the world. Despite these realities, conservatives generally reject the findings of virtually every climate scientist in the world in favor of the denials of the likes of Rush Limbaugh, Sean Hannity, and President Trump. Given these denials, it's not surprising that the Trump Administration would seek to release, or to put it more accurately bury, this report on the biggest "Take Out The Trash Day" of the year.
Beyond the purely political motivations behind releasing the report last Friday, there's little about what it tells us that ought to be surprising.
For some time now, it's been clear that worldwide temperatures have been on the upswing since at least 1970 and that those temperature spikes have become more common since the turn of the century, with each new year seeming to set new records either worldwide, for particular parts of the planet, or both. While it's true that the records we're talking about only reliably go back to the late 19th Century, additional evidence uncovered via the examination of soil samples and other methods seem to indicate that this trend is a real phenomenon rather than just a fluke that will pass us by in a few years. At this point, one would have to deliberately be sticking their heads in the sand to ignore the clear scientific data that shows these facts, and already there is evidence from around the globe of the impact that these rising temperatures are likely to have in years to come, from rising sea levels and daily temperatures in major cities to increasingly erratic weather in many parts of the world. The world is getting warmer, this will have an impact on climate at all times of the year and could just as easily lead to severe winter weather as it is to lead to increasingly warm and dry summers. It's also clear that there is going to come to a point at which we will be powerless to do anything about it, assuming, that is, that we haven't already passed that point. Instead of recognizing that reality, though, many people in the United States continue to deny the basic facts that show that the global climate is undergoing radical change and have chosen instead to attack those who are attempting to make this information public.
In addition to the fact of global climate change, it also seems undeniable that human activity has played at least some role in bringing the current situation about. The lifestyle that much of the world has come to know to rely upon depends on vast quantities of energy, and in large part that still means relying upon sources of energy that dump carbon into the atmosphere on a regular basis. In some nations, such as China, this has resulted in things such as days on which Beijing and other cities are so covered in smog that one can barely see buildings across the street. In others, it has led to already measurable increases in sea levels that, if they continue, will have an impact on everything from recreation and housing to freshwater supplies. Droughts have been an issue in several parts of the world for many years now, leading many people in the third world to abandon agricultural areas for major cities that are already crowded and barely able to accommodate their current populations. This isn't to say that human activity is the only cause of the current round of climate change, of course, or that we should all go back to some sort of pre-industrial way of living in order to 'save the planet.' The first idea ignores the reality that global climate is a complex phenomenon that is influenced by a wide-ranging series of factors, many of which we have no control over. The second is simply an unrealistic strawman typically used by those who deny the reality of climate change to shut down any discussion about what, if anything, can be done to at least stem the tide of change that appears to be headed for us in the coming years and decades.
As I've noted in the past, there is very little ground for denying the reality of global climate change. The data is all there, and the vast majority of scientists studying the climate are in agreement that it is in fact happening. Additionally, as I said, there seems to be little doubt that human activity has played some role in bringing this about. What's unclear is what, if anything, can or should be done in response to these facts. Some responses, such as accelerating research into forms of energy production that minimize the amount of carbon that ends up in the atmosphere seem to be self-evident, for example. Additionally, there seems to be very little wisdom in continuing to subsidize forms of energy such as coal that is clearly bad for the environment. Beyond that, though, there is plenty of room for debate about the appropriate response to what seems to be an increasing reality. Rather than engaging in those debates and offering alternatives aimed at either slowing down the rise in global temperatures or seeking to minimize or mitigate the impact that climate change will have on billions of people, the critics seek to stick their heads in the sand and ignore reality, perhaps because they realize that they'll likely be dead when the worst of the impact can be expected to begin to be felt.
Despite that denialism, and notwithstanding the fact that the Trump Administration chose to avoid the reality set forth in devastating detail by its own report, reality is what it is. Either we begin to deal with it now, either via efforts to try to slow down the buildup of greenhouse gases or to mitigate the impact of climate change, or both, or we and our descendants will be forced to deal with it later when it most assuredly be too late.
In any event, you can read the full report, which exceeds 1,000 pages but includes summary documents that explain the report and its conclusions fairly succinctly, In doing so you'll likely be one step ahead of the President, who was probably too busy golfing and playing around on Twitter to pay any attention to this report.