Kamala Harris To Decide On Presidential Run By End Of Year
The 2020 campaign is already heating up, and California Senator Kamala Harris could be one of the first serious candidates for President to throw her hat in the ring.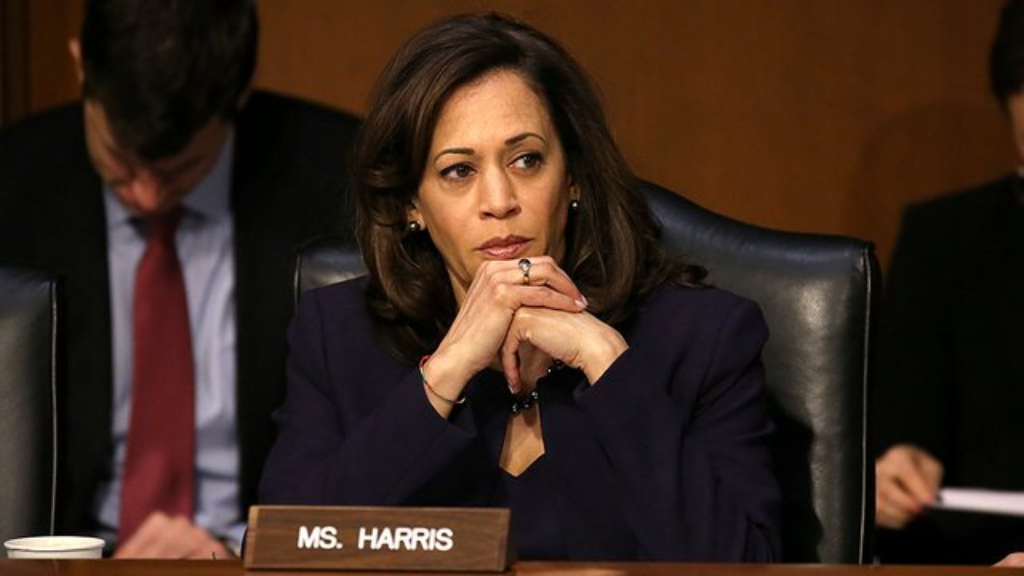 Kamala Harris, who has been named frequently since winning election to the Senate in 2016 as a potential Democratic candidate for President in 2020, said over the weekend that she will make a decision on whether or not to enter the race by the end of this year:
Sen. Kamala Harris said she will decide whether to run for president during the holiday season — setting the stage for an announcement from one of the Democratic field's most highly anticipated 2020 contenders as early as the next several weeks.

"It will ultimately be a family decision," the California lawmaker told MSNBC's "Morning Joe" co-host Mika Brzezinski during the "Know Your Value" event in San Francisco on Saturday evening.

"And over the holiday," Harris said, "I will make that decision with my family."

Harris ranked fifth in a November POLITICO/Morning Consult poll of Democratic voters' preferred nominee to take on President Donald Trump's reelection bid. Former Vice President Joe Biden was first place, followed in order by Vermont Sen. Bernie Sanders, Texas Rep. Beto O'Rourke and Massachusetts Sen. Elizabeth Warren.
Before being elected to the Senate in 2016, Harris had served since 2011 as Attorney General of California and, for eight years before that as District Attorney of San Francisco. Ever since winning election to the Senate, Harris has been mentioned as a potential Presidential candidate notwithstanding what remains a rather thin resume and level of experience. Inevitably, there have been several analogies drawn between her and former President Barack Obama notwithstanding the fact that there level of experience and their prominence on the national scene were quite different at the respective times in their political careers.
In any case, Harris has been hard at work increasing her national profile inside the Democratic Party by traveling to several early primary states to speak at party events and by campaigning for Democratic candidates in the just-concluded midterm elections. Additionally, Harris received national attention, and praise from fellow Democrats, for her questioning of Justice Brett Kavanaugh both during the first round of substantive hearings and during the reopened hearings aimed at investigating the allegations made by Dr. Christine Blasey Ford and other women regarding sexual abuse. At the time, though, some critics accused both her and fellow Senator Cory Booker of grandstanding for the cameras and the national hearing during the course of the hearings.
In any case, Harris is still relatively unknown even inside the Democratic Party so it's hard to judge how she'll come across if she does end up running, especially if she's running against far better-known candidates such as Joe Biden, Bernie Sanders, and Elizabeth Warren. One advantage Harris does have over these other candidates, of course, is her youth, something that could be appealing to voters looking to hand power to a new generation of leaders rather than nominating and potentially electing another Baby Boomer.