Kathleen Sebelius Gets A Potentially Helpful Book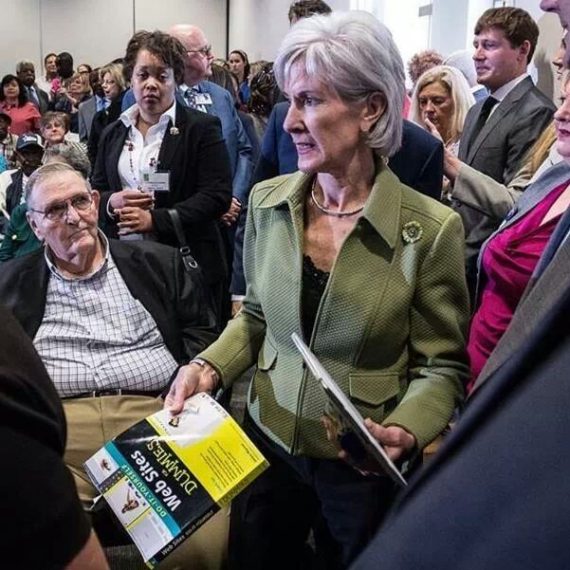 Here's Health and Human Services Secretary Kathleen Services getting a "gift" from Tennessee State Senator Brian Kelsey during a visit to Memphis yesterday. The Memphis Daily News was there to capture the moment.

Yes, Kelsey is a Republican. Still one has to admit that this is pretty hilarious.
H/T: Buzzfeed