Tennessee Senate Race To Replace Bob Corker Looks Like A Toss-Up
The GOP's hold on the Bob Corker's Senate seat in Tennessee may be in jeopardy.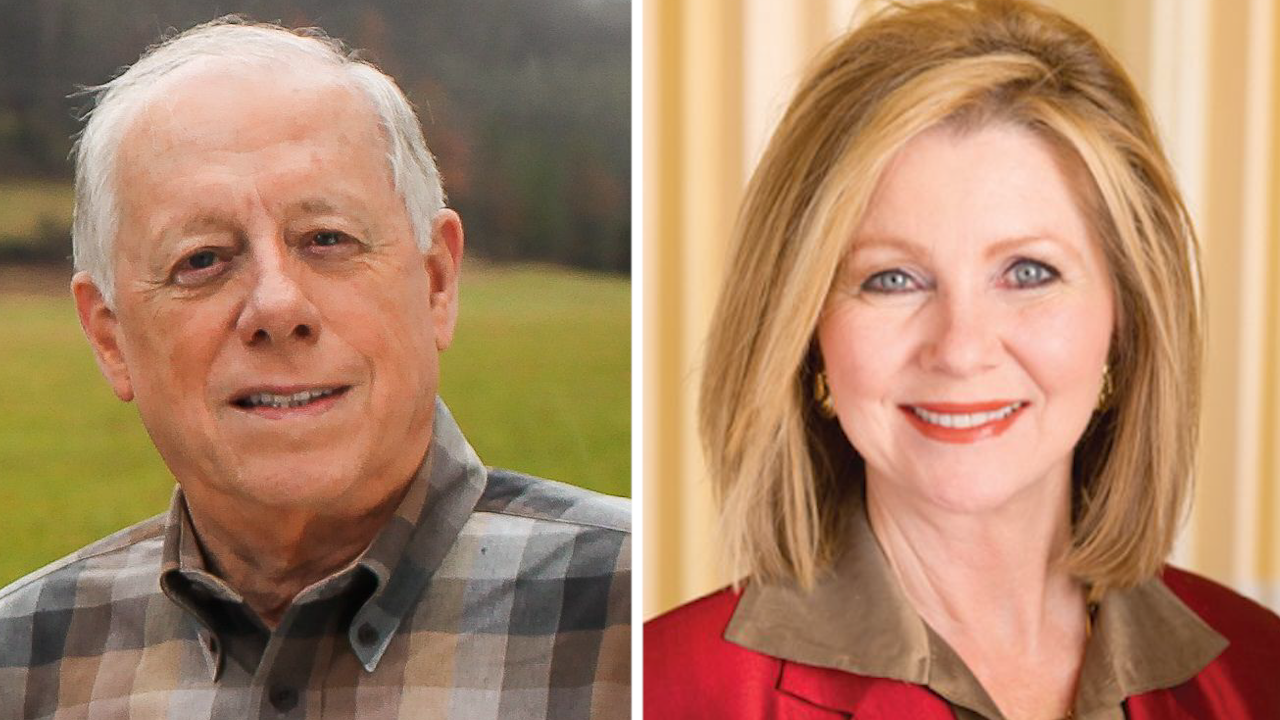 A new poll suggests that the race to replace Bob Corker in the Senate is fairly close to being a dead heat, which could pose problems for Republicans seeking to maintain control of the Senate:
Former Democratic Governor Phil Bredesen and Rep. Marsha Blackburn(R) are locked in a dead heat in their Senate race in Tennessee, according to a new NBC News/Marist poll released Thursday.

About 48 percent of likely voters support Bredesen compared with 46 percent who support Blackburn. Only five percent are undecided.

Both are vying to replace retiring Sen. Bob Corker (R) in the election in November.

The poll shows Bredesen remains popular among voters, with 61 percent of likely voters saying they have a positive view of the state's former two-term governor, while 22 percent have a negative view.

Meanwhile, 46 percent of likely voters had a favorable view of Blackburn, compared to 36 percent who have an unfavorable view of her.

The poll also showed President Trump's approval rating at 47 percent of likely voters, compared to 43 percent who disapprove. Trump had won the state by 26 points in 2016.

However, Republicans hold a 12-point lead in congressional preference among Tennessee likely voters.

Trump has endorsed Blackburn and slammed Bredesen, tweeting last month, "Marsha Blackburn had a BIG win last night in the Tennessee primary for U.S. Senate. She is an outstanding person & great supporter of mine. Congratulations Marsha, we need you very badly in the Senate to vote for our agenda. Your next opponent will vote against all we are doing!"

Bredesen has steered clear of issues championed by the progressive wing of the Democratic Party, focusing instead on more local issues.

In an interview with The Hill, Bredesen called the national party's brand "terrible," arguing it has moved away from focusing on opportunities for middle- and working-class families.
Notwithstanding Bredesen's time as Governor, analysts believe that there is a path to victory for him:
Democrat Phil Bredesen has a history of winning in ruby-red Tennessee. Now, he's seeking to prove he can do it again in 2018.

The Democrat narrowly won his first term as Tennessee governor in 2002. Four years later, he swept all 95 counties in his reelection race in 2006—the last time a Democrat won a statewide race in the Volunteer State.

After more than a decade away from the campaign trail, the popular former governor and Nashville mayor is now attempting a comeback in a completely new environment, as he faces off in November against Rep. Marsha Blackburn (R) for the Senate seat being vacated by retiring Sen. Bob Corker (R).

But since he last held office, Tennessee – a state that hasn't elected a Democrat to the Senate since former Vice President Al Gorein 1990 – has become an even deeper shade of red: President Trump won it by 26 points in 2016

That means the race will hinge on whether Bredesen can run up the score in GOP strongholds across the state that should be a more natural fit for Blackburn. It is also bound to be an expensive race with outside groups already escalating spending, and one also likely to be determined by the big unknown: how Trump will end up factoring into the race.

(…)

Tennessee Republicans who spoke with The Hill said they've seen recent internal polls that show the race anywhere from Bredesen up 6 points to Blackburn up 4, with Bredesen holding a higher favorability.

"As of today, the race looks like a jump ball, but with every advantage looking torward Marsha," said Chip Saltsman, a veteran GOP strategist and former chairman of the Tennessee Republican Party.

Bredesen's path to victory mirrors what many red-state Democrats will need to pull off in other tough Senate and House races this cycle as Republicans seek to retain their slim 50-49 majority.

He needs to run up the score in Tennessee's main urban centers: Nashville, Knoxville, Memphis, Chattanooga and Tri-Cities, which is in the northeast corner of the state.

He'll especially have to juice turnout in Nashville, where he served as mayor from 1991 to 1999, and Davidson County where the city is located.

Strategists also point to the importance of West Tennessee an area that is bluer and more diverse, and includes Shelby County, the largest county in the state and home to Memphis.

But Bredesen will need more than that, according to strategists, as he'll need enough Republican voters in suburbs and rural areas to break his way.

Tennessee doesn't have party registration, but about 723,000 people voted in the Senate GOP primary, nearly double the number of people who voted in Democrats' primary.

"There simply aren't enough urban voters to elect Democrats statewide in Tennessee," said Kent Syler, a former Democratic congressional staffer and political science professor at Middle Tennessee State University.

"Can he win back people who voted for him in 2006, but chose Donald Trump in 2016, many of whom did so because they disliked Hillary Clinton?"

Experts point to East Tennessee as one of the biggest battlegrounds. It's traditionally Republican, which should favor Blackburn, but it has been a familiar stomping ground for Bredesen.

Bredesen won by a few points in the Knoxville media market in 2002 but strategists say he'll need to shave off 5 to 7 points off the GOP's margin of victory in parts of East Tennessee, where Republicans have won in the 60-percent range.

Meanwhile, Bredesen will also need to cut his losses in rural areas including places where Trump won by up to 80 points.
One strategist points to Bradley County, one of the most Republican performing counties in Tennessee that has gone to the GOP by 75 percent, saying that Bredesen would need to tamp down that GOP margin to around 60 percent.

Meanwhile, Blackburn needs to dominate in her congressional seat. She's represented Tennessee's 7th District in the central part of the state since 2003, and she has built up a conservative portfolio that dates back to her time in the state legislature when she successfully fought against a state income tax — something she frequently touts.

"We're going to win, we've got real support all across the state, and working hard to win every vote," Blackburn told The Hill in a sitdown interview at a popular bakery in Brentwood, adding that she's not surprised by the competitive nature of the race.

"Tennesseans are not going to be the ones to cause the U.S. Senate to flip."
Polling of a hypothetical race between Bredesen and Blackburn stretches back nearly a year, and most of the head-to-head matchups show the former Governor leading the Congresswoman, although this lead has typically been within the margin of error with a significant number of undecided voters. The latest RealClearPolitics average, meanwhile, shows Bredesen (45.0%) leading Blackburn 43.7%) by just 1.5 points. Political analysts, meanwhile, have a mixed view of the race. RealClearPolitics, The Cook Political Report, and Fox News list the race as a Toss-Up, while Stuart Rothenberg, Larry Sabato, Daily Kos, and CNN all list it as "Leans Republican," at least for now. If this latest poll is any indication, though, it's likely that the remaining analysts will be shifting the Volunteer State into the Toss-Up category.
If Tennessee is about to become competitive this could pose problems for Republican hopes to hold on to the Senate in November. With a current majority of 51-49, Republicans can't really afford to lose any seats this year and would be best off if they could actually pick up a few seats for a net gain when the votes are counted. On paper at least, this shouldn't be hard Republicans given the fact that there are far more Democratic seats up this year than they are Republican seats, and many of those seats are in states that are traditionally Republican or which Donald Trump won in 2016, with the most vulnerable seats being in West Virginia, Indiana, and North Dakota and other potential vulnerabilities in Missouri, Montana, and Florida. On the Republican side of the ledger, the only obvious vulnerabilities right now are in Nevada, where Dean Heller faces a challenge for a second term, and Arizona, where Martha McSally is attempting to hold on to the seat being vacated by Jeff Flake against Democratic Congresswoman Kyrsten Sinema. In addition to Tennessee. other potential vulnerabilities exist in the Mississippi Special Election to fill the seat vacated by former Senator Thad Cochran. Depending on how the math turns out, Republicans could either end up a retaining their majority or perhaps adding one or two seats to their lead. If Tennessee ends up being a vulnerability, then the GOP's Senate plans could be in serious jeopardy.