New Poll Shows Democrat With Double Digit Lead In Tennessee Senate Race
Former Tennessee Governor Phil Bredesen appears to be poised to give Congresswoman Marsha Blackburn a run for her money in the Volunteer State.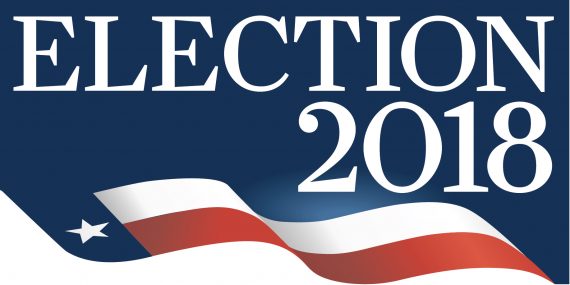 If a new poll is accurate, Republicans may have something to worry about in the race to replace retiring Senator Bob Corker in Tennessee:
Former Gov. Phil Bredesen has a 10-point lead over U.S. Rep. Marsha Blackburn in the race to succeed U.S. Sen. Bob Corker, according to a new poll from Middle Tennessee State University.

The poll, released Thursday, found 45 percent of 600 registered Tennessee voters said they would choose Bredesen, a Democrat and former Nashville mayor, if the election were immediately held.

Blackburn, a Brentwood Republican, netted 35 percent, with another 17 percent of respondents saying they were not sure.

Three percent of respondents declined to answer.

The latest poll is the first survey released this year to suggest Bredesen has a double-digit lead over Blackburn.

The MTSU poll also found Bredesen had a considerable advantage over Blackburn in terms of getting support from voters on the other side of the aisle.

Forty-five percent of self-described independents said they would vote for Bredesen while only 33 percent of such voters said they would vote for Blackburn, the poll found.

(…)

In an interview, Ken Blake, director of the MTSU poll, said Bredesen's support among Republicans is hardly shocking given his popularity within the party while governor from 2003 to 2011.

"I think some of that good will or social capital that he built up as governor may be paying dividends for him now," Blake said.

With so many respondents still undecided on the race, Blake surmised that many Tennesseans are distracted by the consistent flow of news and developments out of Washington, D.C.

The MTSU poll did not include questions about other Republican candidates seeking the nomination for U.S. Senate, or favorability and name recognition for Blackburn and Bredesen.
In other news, the poll also found that President Trump's job approval in the state stands at 50%, with 41% of respondents saying that they disapprove of the President's job performance to date. This stands in somewhat stark contrast to the 2016 election when Trump defeated Hillary Clinton by more than 600,000 votes. At the same time, it's worth noting that Trump's job approval in the state is far better than it is in nationwide polling. Other polling in this race earlier in March showed Bredesen leading Blackburn by five percentage points, while polling taken before March has shown the race to be tight with some polls shown Bredesen leading and others showing Blackburn leading.
To be fair, both Bredesen and Blackburn have primary challenges to get past before facing each other in a General Election, however, they are both seen as the frontrunners and likely winners in those races. That being said, the primary election isn't until early August so it's possible that one or both of them could find themselves on the losing end of a primary fight. Since the primary opposition in both cases is rather thin, though, it seems likely that both candidates will easily dispose of their respective opponents and win the nomination of their party. Assuming that happens, this poll suggests that the General Election battle that follows could end up being far more competitive than it would have been had Corker ran for re-election as had originally seemed to be the case.
All of this is relevant, of course, because it's taking place against the backdrop of the battle for control of the Senate in the 2018 midterm elections. On paper at least, the Democrats have always seemed to be at a disadvantage given the fact that they have far more seats to defend than Republicans do in this election cycle. More importantly, a significant number of those seats are in states that have traditionally gone Republican, or states which President Trump carried in the 2016 election. Indeed, as of now five of the eight seats that are currently listed as "Toss-up" races by RealClearPolitics are held by Democrats while only three are held by Republicans. While much could change between now and November, that suggests that Democrats face an uphill battle in getting to the net gain of two seats they would need to gain control of the Senate. That's why the potential for a real race in Tennessee, which would have been securely in the GOP camp had Corker run for re-election, could end up being so important.