Tennessee's Bob Corker Announces He Won't Seek Re-Election in 2018
Bob Corker, who has served in the Senate since winning election in 2006, announced yesterday that he would not stand for re-election.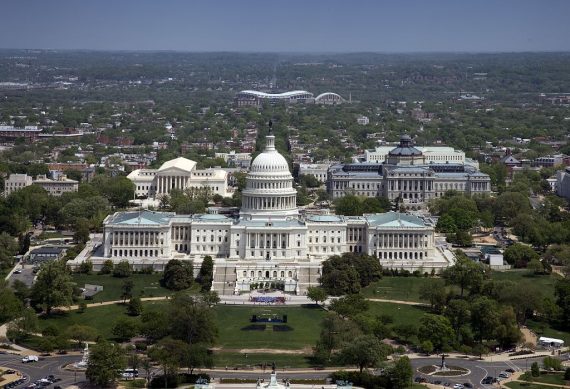 Bob Corker, Tennessee's junior Senator who has served as Chairman of the powerful Foreign Relations Committee since Republicans regained control of the Senate in the 2014 elections, announced yesterday that he would not be seeking re-election:
WASHINGTON — Senator Bob Corker, Republican of Tennessee and chairman of the Senate Foreign Relations Committee, announced on Tuesday that he would not seek re-election next year, a move that is likely to set off a scramble pitting mainstream Republicans against President Trump's populist wing.

Mr. Corker, 65, an establishment Republican who joined the Senate in 2007, would probably have drawn a primary challenge from the right — and hinted as much in his statement announcing his retirement, which said he had always been drawn to the idea of a "citizen legislator."

"I also believe the most important public service I have to offer our country could well occur over the next 15 months," Mr. Corker said, "and I want to be able to do that as thoughtfully and independently as I did the first 10 years and nine months of my Senate career."

Mr. Corker's decision not to run again creates the first open Senate seat of the 2018 election cycle. Jennifer Duffy, an analyst with the nonpartisan Cook Political Report, predicted Republicans would retain the seat. But, she said, they "will have a free-for-all in terms of the nomination."

(…)

In Washington, Mr. Corker has been an ally of Mr. Trump, but they appeared to have a falling out this summer over the president's equivocal remarks about the violence when white supremacists rallied in Charlottesville, Va.

Mr. Corker said then that the president had "not yet been able to demonstrate the stability, nor some of the competence that he needs to demonstrate in order to be successful." A week later, Mr. Trump attacked Mr. Corker on Twitter, seeming to suggest Mr. Corker was having trouble in his home state.

The two men may have patched it up, however; The Associated Press reported last week that Mr. Trump was encouraging Mr. Corker to run for a third term.

Mr. Corker, a businessman and former mayor of Chattanooga, was first elected to the Senate in 2006, beating Harold Ford, then a Democratic congressman, with just 51 percent of the vote after a nasty and contentious campaign. In October of that year, the Republican National Committee ran an advertisement featuring a white woman who recalled meeting Mr. Ford — who is African-American — at "the Playboy party," and urging Mr. Ford to telephone her. Critics called the advertisement racist.

But in the Senate, Mr. Corker has been an uncontroversial figure, known mostly for his careful stewardship of the Foreign Relations Committee. Mr. Corker was even considered by Mr. Trump for secretary of state. Since then, he has questioned the president's leadership on foreign affairs.
In office, Corker has been something of a moderate conservative among the Senate Republican Caucus, eschewing many of the right-wing positions on foreign policy favored by other Republicans from the south such as Texas Senator Ted Cruz and others. On the Iranian nuclear deal, for example, Corker was the chief architect of the deal with the Obama Administration that set up a method for Congress to voice approval of the deal in a way that essentially guaranteed that it would not be blocked once it was entered into. Many conservatives inside and outside Congress criticized him for the procedure he helped established, essentially claiming that he colluded with the Obama Administration to bypass the normal treaty ratification process in support of what they considered to be a bad deal. Since Donald Trump has taken office, Corker has clashed more than once with the new President and was one of the first Republicans on Capitol Hill to speak out against the President's remarks in the wake of the violence in Charlottesville last month in comments that questioned the President's stability and competence. These comments reportedly led Trump to rebuke Corker in front of other Republicans during a White House meeting, and to attack him on Twitter as has become common for a President who clearly can't withstand criticism.
Corker's decision doesn't come entirely as a surprise since there has been speculation that he might step aside since late last year. Initially, though, it seemed as though he was intent on running for re-election so his announcement will likely unleash something of an earthquake in Tennessee politics as people in both parties scramble to position themselves for a newly open seat. On the Republican side, potential candidates include sitting Members of Congress such as Marsha Blackburn, Steve Fincher, Chuck Fleishmann, and David Kustoff, current Governor Bill Haslam, a handful of state representatives, and even former N.F.L. and University of Tennessee Quarterback Peyton Manning.  On the Democratic side, the only potential nominee with any real political experience is Andy Berke, the current Mayor of Chattanooga. Corker's decision not to run again could prompt other candidates in both parties to consider entering the race, though. Given the fact that Democrats haven't been able to win a Senate seat in Tennessee since they lost control of both seats in separate elections in 1994, it's likely that whoever wins the Republican nomination will win the seat in the General Election.