Kevin Costner Oil Cleanup Centrifuge
How effective is Kevin Costner's oil separator? It depends who you ask.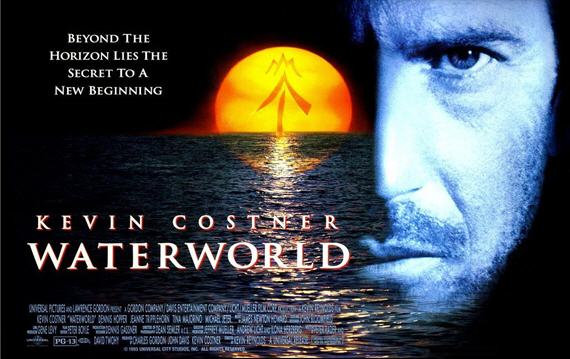 The YahooNews headline "Costner cleanup device gets high marks from BP" caused me both amusement and skepticism. The former because it's Kevin Costner and the latter because it's BP.
It was treated as an oddball twist in the otherwise wrenching saga of the BP oil spill when Kevin Costner stepped forward to promote a device he said could work wonders in containing the spill's damage. But as Henry Fountain explains in the New York Times, the gadget in question — an oil-separating centrifuge — marks a major breakthrough in spill cleanup technology. And BP, after trial runs with the device, is ordering 32 more of the Costner-endorsed centrifuges to aid the Gulf cleanup.

The "Waterworld" actor has invested some $20 million and spent the past 15 years in developing the centrifuges. He helped found a manufacturing company, Ocean Therapy Solutions, to advance his brother's research in spill cleanup technology. In testimony before Congress this month, Costner walked through the device's operation—explaining how it spins oil-contaminated water at a rapid speed, so as to separate out the oil and capture it in a containment tank

[…]

The device can purportedly take in thousands of gallons of oil-tainted water and remove up to 99% of the oil from it.
How encouraging! Until you read  the referenced Henry Fountain NYT story, titled "Advances in Oil Spill Cleanup Lag Since Valdez." The lede:
Two decades after the Exxon Valdez oil spill, cleanup technology has progressed so little that the biggest advancement in the Gulf of Mexico disaster — at least in the public's mind — is an oil-water separator based on a 17-year-old patent and promoted by the movie star Kevin Costner.
Ouch!
Deep into the story, they get to the merit's of the Costner device:
BP said last week that it would buy 32 of Mr. Costner's machines to help clean the oil spill. But the machines work much better on fresh oil than weathered oil, so it is unclear how much of a contribution they will make.

Experts in cleanup technologies say that there are no magic-bullet approaches on the horizon and that in some ways, cleanup is limited by a basic fact of nature: oil and water do not mix.
Indeed, even Costner admits this:
In testimony this month before Congress, Mr. Costner told of years of woe trying to market his separator, a centrifuge originally developed and patented in 1993 by the Idaho National Laboratory, for use in oil spills. One obstacle, he said, was that although his machines are effective, the water they discharge is still more contaminated than environmental regulations allow. He could not get spill-response companies interested in his machines, he said, without a federal stamp of approval.
I think it's great that Kevin Costner is passionate about the issue and investing so much of his time and money.  But it's less great that a movie star seems to be the most enthusiastic driver of innovation in this arena.