What Happens If BP Files Bankruptcy ?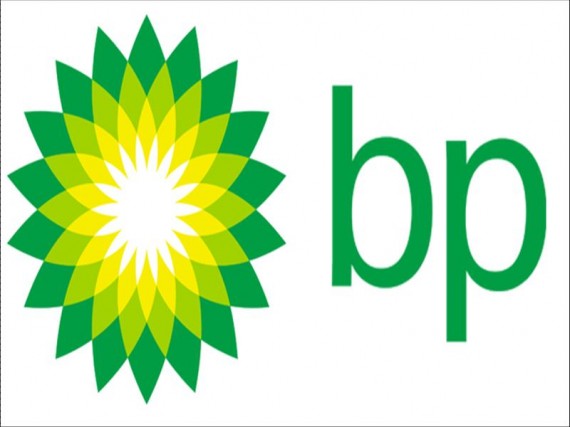 Last week, the financial markets seemed to finally start taking into account the possibility that the Gulf Oil Spill may force BP to seek protection in Bankruptcy Court:
Pelicans, dolphins and other wildlife may not be able to escape the oil leak in the Gulf of Mexico, but investors in the corporation responsible for it have stepped up their exodus.

Shares in BP plunged again today in London after yet another sell-off in New York Wednesday, wiping out more than $82 billion in value from the London-based oil and natural gas firm. BP, No. 5 in sales worldwide on Forbes list of biggest companies, has seen its fortunes collapse in the wake of the spill that is now in its 52nd day.

Its shares have fallen more than 50 percent since the April 20 spill and there has been chatter about a possible bankruptcy filing by BP amid U.S. political pressure on the company to halt dividend payments and pay even more compensation for the Gulf of Mexico oil spill. That might be extended to include unemployment benefits for thousands of U.S. workers affected by the spill.

The stock had dropped as much as 11 percent at the London opening today, but closed down 6.7 percent, as analysts suggested the sell-off was overdone. That's a 13-year low for BP, which also trades in the U.S. as despositary shares. The U.S. shares, which plunged sharply Wednesday, traded higher in the afternoon today, partly on a positive report for energy demand that sent energy shares higher.

The latest sell-off came after respected oil industry analyst Matt Simmons told Fortune Magazine that a bankruptcy filing was likely within a month. "They're going to run out of cash from lawsuits, cleanup and other expenses," he said.

"One really smart thing that Obama did was about three weeks ago he forced BP CEO Tony Hayward to put in writing that BP would pay for every dollar of the cleanup. But there isn't enough money in the world to clean up the Gulf of Mexico. Once BP realizes the extent of this, my guess is that they'll panic and go into Chapter 11."

Meanwhile, BP appears to be mystified about the share decline. "The company is not aware of any reason which justifies this share price movement," it said in a statement on its website today.

"BP faces this situation as a strong company. In March, we indicated that the company's cash inflows and outflows were balanced at an oil price of around $60/barrel. This was before the costs of the incident. Under the current trading environment, we are generating significant additional cash flow. In addition, our gearing is currently below the bottom of our targeted range."

The firm added: "Our asset base is strong and valuable, with more than 18bn barrels of proved reserves and 63bn barrels of resources as at the end of 2009. All of the above gives us significant capacity and flexibility in dealing with the cost of responding to the incident, the environmental remediation and the payment of legitimate claims."

In a widely circulated research note, London-based Abuthnot analyst Dougie Youngson wrote last week: "The key question now is whether BP, and not just BP CEO Tony Hayward, can survive."
There are really two separate issues here. One is whether BP itself may become a takeover target because of it's declining share price. The other is whether the liability claims against BP arising out of the oil spill will become so large that it will force the company seek Chapter 11 protection.
As to the first question, while it may seem hard to believe given what we've witnessed for the past two months, the fact remains that BP is still a large company with billions of dollars in assets. At some point, its share price could fall to a point that it would be come attractive for a company to move in and attempt a hostile takeover. The most commonly mentioned candidate for making such an offer is Royal Dutch Shell.
Of course, a new owner is still going to have to deal with the issue of BP's liabilities arising out of the oil spill, which is where bankruptcy comes into play.
The prospect of massive liability claims forcing a company into Chapter 11 isn't uncommon, of course. Several asbestos manufacturers ended up taking that route when the massive tort claims filed against them became unmanageable, and Texaco took the same route in 1987 after it lost a $ 10 billion lawsuit to Pennzoil. And, as Andrew Ross Sorkin noted last week in the New York Times, it isn't hard to see a similar scenario playing out this time:
In 1987, Texaco was forced to file for Chapter 11 because it could not afford to pay a jury award worth $1 billion to Pennzoil. That award had been knocked down by a judge from a whopping $10.53 billion. (Pennzoil successfully sued Texaco for "jumping" its planned merger with Getty Oil, in part, by moving the case to local court near its headquarters. The jury awarded triple damages.)

Imagine the BP case playing out in a Louisiana courtroom, against the backdrop of an oil-choked local economy, high unemployment and an angry public. How high can you count?

Under the Oil Pollution Act of 1990, BP's liability for economic devastation — above the cost of the cleanup — is capped at $75 million, a number Mr. Hayward has already said he plans to blow through. But if BP is found to have violated safety regulations, which seems likely, that cap becomes irrelevant.

That's not to say that BP won't fight a huge judgment against it. After the Exxon Valdez spill, Exxon fought a $5 billion fine for punitive damages for two decades. It won. The fine was cut down to $4 billion, then to $2.5 billion. The case eventually made it to the Supreme Court, which found that Exxon's actions were "worse than negligent but less than malicious," and vacated the fine. The judgment limited punitive damages to the compensatory damages, which were calculated as $507.5 million.

"There are so many imponderables over whether its liabilities would be capped or not," David Buik of BGC Partners in London wrote of BP. "If BP's share price continues to fall, it could become a takeover target."

Given that Shell and Exxon have billions in cash on hand and market values that easily exceed BP — Exxon is twice the size — bankers say now is the time to make a deal, as long as an acquirer can find a way to separate the legal exposure. That, of course, is a big 'if.'

There are many people — besides BP — who think even discussing the possibility of a bankruptcy or takeover is silly. But looking out a few years, that may be BP's best, last hope.

"Even with a prepackaged bankruptcy, BP's brand is permanently tainted," said Robert Bryce, a senior fellow at the Manhattan Institute and author of "Power Hungry: The Myths of 'Green' Energy and the Real Fuels of the Future." Yes, BP is financially sound now. It is unlikely to go bust near term, he said.

"Instead, BP will spend the coming decades circling the drain, mired in endless litigation, its reputation irreparably damaged, and its finances weakened," Mr. Bryce said
Or, maybe not, and this is where a BP bankruptcy may actually help the people who have claims against the company.
In 1982, the Johns-Manville Corporation filed for Chapter 11 bankruptcy after being inundated with lawsuits arising out of it's role in the manufacture and sale of asbestos. When the company emerged from bankruptcy six years later, it resulted in the creation of The Manville Personal Injury Settlement Trust, an entity created as part of the Chapter 11 Plan for the sole purpose of paying out the claims of people injured by the company's asbestos. Twenty-two years later, that trust is still paying out claims, but Johns-Manville still exists as a viable corporation. But for the creation of the trust, it's fairly clear that the company would have been sued out of existence within a few years and many people would have gone without compensation for their medical condition.
Could a similar solution help the victims of the Gulf Oil Spill ? Perhaps, and it appears that the White House is already thinking along those lines in the call for the creation of a BP-funded escrow account that would exist for the sole purpose of paying out claims. Whether this would be sufficient in and of itself is unclear, but the thing to keep in mind as this crisis unfolds is that ending up in Bankruptcy Court could be the best thing that happens to BP as far as the United States is concerned.