Kevin Costner Won't Save Us This Time
A retired admiral warns that the President is undermining our institutions.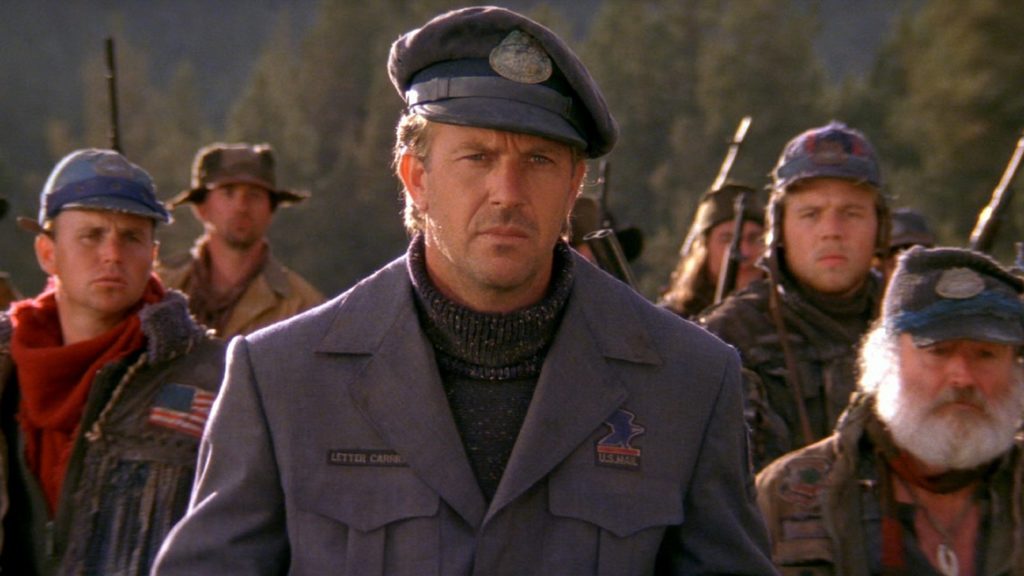 I opened retired Admiral Bill McRaven's WaPo op-ed "Trump is actively working to undermine the Postal Service — and every major U.S. institution" prepared to decry his, yet again, broaching the norms of civil-military relations by weighing in on a debate where others are far more qualified to comment. But I must reluctantly doff my cap to McRaven or the staffer who crafted this lede:
In the 1997 film "The Postman," set in post-apocalyptic America, Kevin Costner plays a drifter trying to restore order to the United States by providing one essential service, mail delivery. In the story, hate crimes, racially motivated attacks and a plague have caused the breakdown of society as we know it. In his quest to restore order and dignity to the nation, the Postman tries to recruit other postal workers to help rebuild the U.S. government. But Costner's character is opposed by the evil General Bethlehem, who is fighting to suppress the postal carriers so he can establish a totalitarian government. Fortunately, our hero, gaining inspiration from the motto, "neither snow nor rain nor heat nor gloom of night," fights on against Bethlehem and saves the country.

Not surprisingly, the movie was panned by critics and was a financial disaster. I mean really, racial strife and a plague so bad that it threatened our society? And even if that happened, who would try to destroy the Postal Service? Where do they come up with these crazy plots?
Well played, sir.