Key Portions of Arizona Immigration Law Blocked By Federal Judge
Less than 24 hours before it was set to take effect, a Federal Judge has put a hold on most of the key provisions of Arizona's immigration law.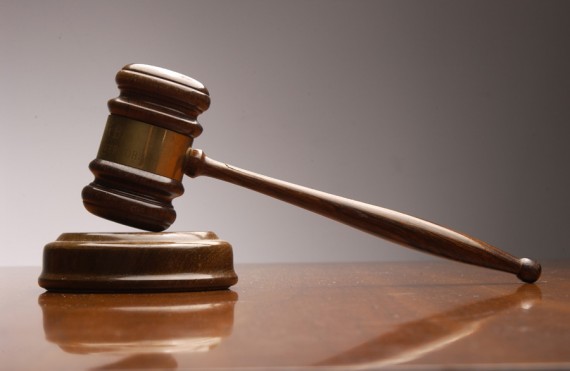 One day before it was set to go into effect, a Federal District Court Judge has issued an injunction against the key portions of Arizona's controversial immigration law:
U.S. District Court Judge Susan Bolton has issued a preliminary injunction preventing several sections of Arizona's new immigration law from becoming law, at least until the courts have a chance to hear the full case.

Key parts of Senate Bill 1070 that will not go into effect Thursday:

•  The portion of the law that requires an officer make a reasonable attempt to determine the immigration status of a person stopped, detained or arrested if there's reasonable suspicion they're in the country illegally.

•  The portion that creates a crime of failure to apply for or carry "alien-registration papers."

•  The portion that makes it a crime for illegal immigrants to solicit, apply for or perform work. (This does not include the section on day laborers.)

•  The portion that allows for a warrantless arrest of a person where there is probable cause to believe they have committed a public offense that makes them removable from the United States.

The ruling says that law enforcement still must enforce federal immigration laws to the fullest extent of the law when SB 1070 goes into effect at 12:01 a.m. Thursday. Individuals will still be able to sue an agency if they adopt a policy that restricts such enforcement.

Bolton did not halt the part of the law that creates misdemeanors crimes for harboring and transporting illegal immigrants.

Bolton's ruling followed hearings on three of seven federal lawsuits challenging SB 1070. Plaintiffs include the U.S. Department of Justice, the American Civil Liberties Union, Phoenix and Tucson police officers, municipalities, illegal immigrants and non-profit groups.

She denied legal requests by Gov. Jan Brewer, Maricopa County Sheriff Joe Arpaio and several other defendants seeking to have the lawsuits dismissed because, they argued, the plaintiffs did not prove that they would be harmed by the law if it went into effect.

Next, hearings will be scheduled to begin hearing the full case in the seven lawsuits. All or some of the suits could be consolidated. A full court hearing is likely to involve appeals, possibly as far as the U.S. Supreme Court, and could take several years.
Much of the text of the opinion, which I've embedded below, is taken up with a careful analysis of the law based on the criteria for an injunction under Federal law, but here's a key part of the opinion from Judge Bolton's analysis of the provision that required police to determine immigration status of all persons arrested:
Requiring Arizona law enforcement officials and agencies to determine the immigration status of every person who is arrested burdens lawfully-present aliens because their liberty will be restricted while their status is checked. Given the large number of people who are technically "arrested" but never booked into jail or perhaps even transported to a law enforcement facility, detention time for this category of arrestee will certainly be extended during an immigration status verification. (See Escobar, et al. v. City of Tucson, et al., No. CV 10-249-TUC-SRB, Doc. 9, City of Tucson's Answer & Cross-cl., ¶ 38 (stating that during fiscal year 2009, Tucson used the cite-and-release procedure provided by A.R.S. § 13-3903 to "arrest" and immediately release 36,821 people).) Under Section 2(B) of S.B. 1070, all arrestees will be required to prove their immigration status to the satisfaction of state authorities, thus increasing the intrusion of police presence into the lives of legally-present aliens (and even United States citizens), who will necessarily be swept up by this requirement.

(…)

For these reasons, the United States has demonstrated that it is likely to succeed on its claim that the mandatory immigration verification upon arrest requirement contained in Section 2(B) of S.B. 1070 is preempted by federal law. This requirement, as stated above, is likely to burden legally-present aliens, in contravention of the Supreme Court's directive in Hines that aliens not be subject to "the possibility of inquisitorial practices and police surveillance." 312 U.S. at 74. Further, the number of requests that will emanate from Arizona as a result of determining the status of every arrestee is likely to impermissibly burden federal resources and redirect federal agencies away from the priorities they have established
This obviously isn't over yet. There will be fact-finding and a trial at some point in the future as well as, of course, appeals that are likely to last years. For the moment, however, the Arizona law has been essentially neutered.
Politically, it's going to be interesting to see what impact this decision has across the country. Polls have shown repeatedly that a large majority of Americans support Arizona's law and a new polls shows that similar majorities oppose the Justice Department's decision to sue the State of Arizona. One can imagine that these voters are going to react negatively to this decision, although, of course, there's not really much they can do about it since the matter is in the hands of the Court. Will it have an impact on the November elections, though ? That is what will be interesting to watch.
As promised, here's the text of Judge Bolton's Preliminary Injunction Order:
Preliminary Injunction dated 7/28/2010 in United States v. Arizon