King Abdullah Warns the West
Is the West next in ISIS's crosshairs?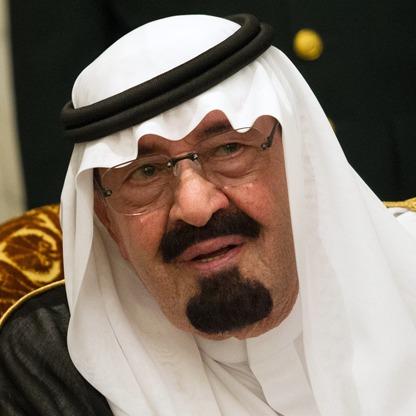 Saudi King Abdullah has warned the West that we are in ISIS's crosshairs:
Jeddah (Saudi Arabia) (AFP) – King Abdullah of Saudi Arabia has warned that the West will be the next target of the jihadists sweeping through Syria and Iraq, unless there is "rapid" action.

"If we ignore them, I am sure they will reach Europe in a month and America in another month," he said in remarks quoted on Saturday by Asharq al-Awsat daily and Saudi-backed Al-Arabiya television station.

"Terrorism knows no border and its danger could affect several countries outside the Middle East," said the king who was speaking at a welcoming ceremony on Friday for new ambassadors, including a new envoy from Saudi ally the United States.
I think that the king's remarks are best viewed through the lens of Saudi security concerns. ISIS is on his doorstep, a near enemy. Its very proclamation of a caliphate is a challenge to the legitimacy of the kingdom and to the positions of the king and his large, extended family.
While it may be the case that Europe and the United States are on the list of targets for ISIS (they've said as much), I strongly suspect that King Abdullah and his subjects have more about which to be concerned with ISIS in the near term than we do and that rather than merely warning the West the king is trying to muster support for his country against ISIS.
I look forward to our colleague John Burgess's remarks on this subject.