Laura Ingall Wilder's Name Stripped from Children's Book Award
A pioneer woman born in 1867 depicted American Indians and African-Americans in ways that are cringe-worthy today.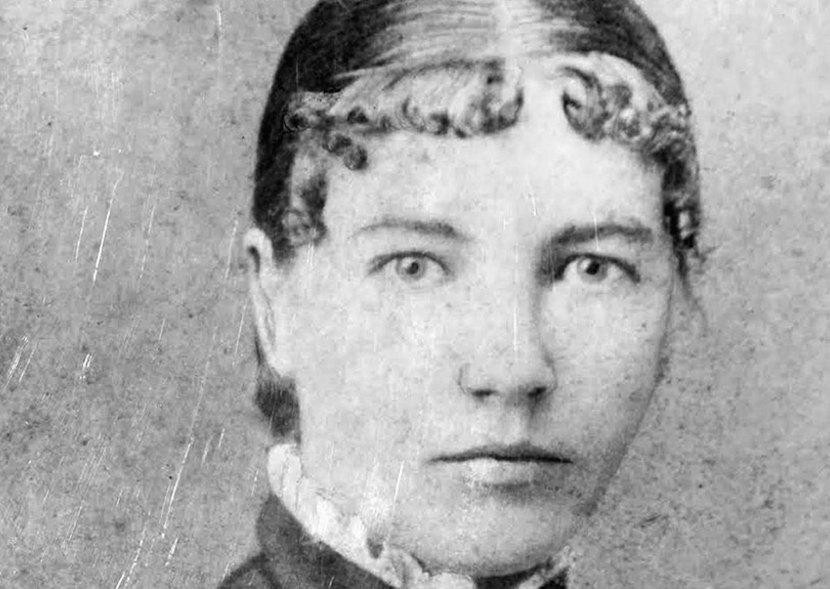 WaPo ("Laura Ingalls Wilder's name stripped from children's book award over 'Little House' depictions of Native Americans"):
Laura Ingalls Wilder was on the brink of having an award named in her honor, from the Association for Library Service to Children, when in 1952 a reader complained to the publisher of "Little House on the Prairie" about what the reader found to be a deeply offensive statement about Native Americans.

The reader pointed specifically to the book's opening chapter, "Going West." The 1935 tale of a pioneering family seeking unvarnished, unoccupied land opens with a character named Pa, modeled after Wilder's own father, who tells of his desire to go "where the wild animals lived without being afraid." Where "the land was level, and there were no trees."

And where "there were no people. Only Indians lived there."

The editor at Harper's who received the reader's complaint wrote back saying it was "unbelievable" to her that not a single person at Harper's ever noticed, for nearly 20 years, that the sentence appeared to imply that Native Americans were not people, according to a 2007 biography of Wilder by Pamela Smith Hill.

Yet Harper's decision in 1953 to change "people" to "settlers" in the offending sentence did little to quell the critics in later decades, who began describing Wilder's depictions of Native Americans and some African Americans — and her story lines evoking white settlers' Manifest Destiny beliefs — as racist.

Now, after years of complaints, the Association for Library Service to Children, a division of the American Library Association, says it voted Saturday to strip Wilder's name from the award.

The decision makes Wilder the latest target of efforts to purge from the cultural landscape symbols that honor historical figures who owned slaves, espoused racist views or engaged in racist practices. Statues and flags have been removed and highways renamed across the country. Coats of arms and building names have been changed or are the object of protests to get them changed. Columbus Day is now Indigenous Peoples' Day in some places.

In its decision to remove Wilder's name from the award, the library association had cited "anti-Native and anti-Black sentiments in her work" when it announced the review of Wilder's award in February. The award, reserved for authors or illustrators who have made "significant and lasting contribution to children's literature," will no longer be called the Laura Ingalls Wilder Award. It's now the Children's Literature Legacy Award.
This is truly a shame. Not only was Wilder a great American novelist, she was one of the first women in that category. Moreover, her Little House books helped bring generations of children to a love of reading. I was born almost a decade after she died and read several of those books, mostly inspired by the NBC television series based on them.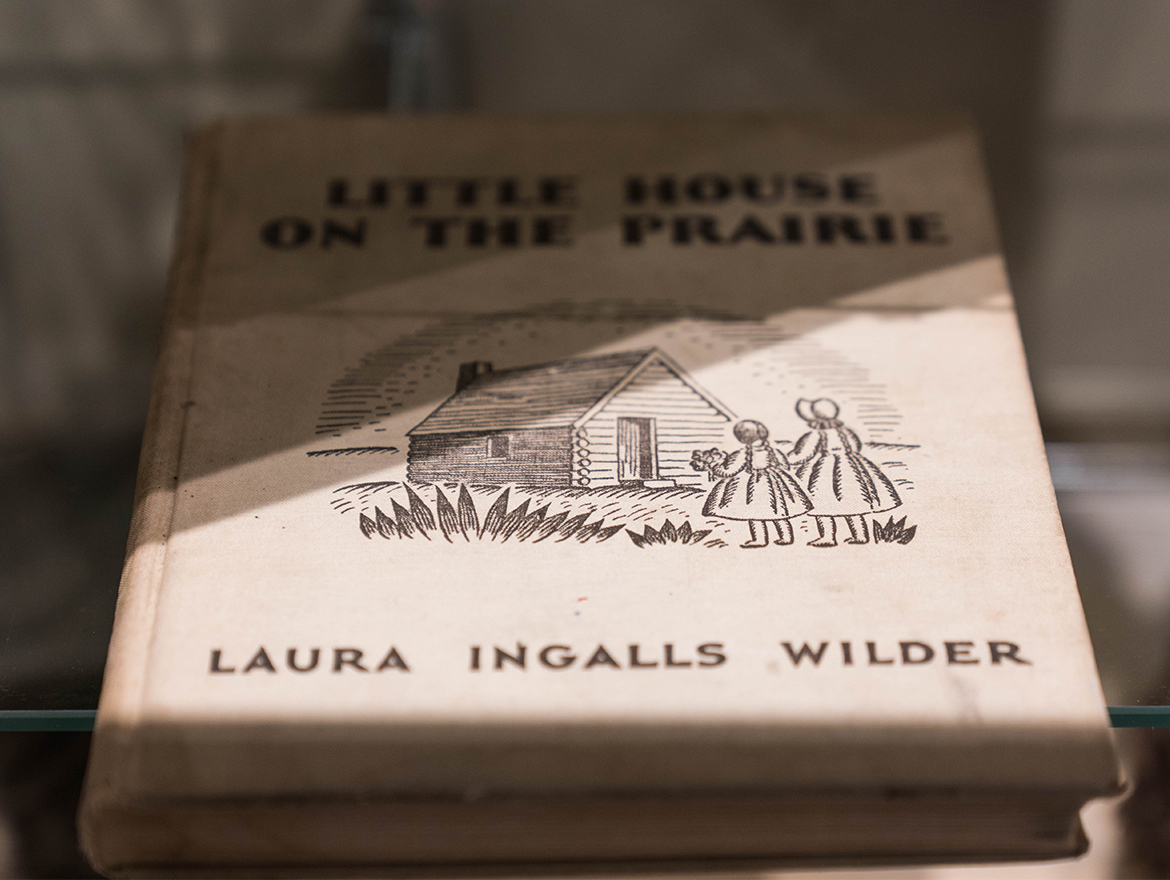 In yesterday's discussion of Alexandria, Virginia's decision to remove Jefferson Davis' name from a major highway, novelist and regular OTB commenter Michael Reynolds offered this test: "[D]id the person in question have reason to believe he was behaving badly?" My own standard is somewhat more lenient, in that "have reason to believe" essentially requires people to immediately change their ideas or behavior once a debate has begun, not once it's settled.
By either standard, though, Wilders should be excused. I would submit that a woman born just after the Civil War, writing during the Great Depression, having spent most of her life in the American frontier and the Midwest, was going to have views of the American Indian and African Americans that are cringe-worthy today. She wasn't a member of the Ku Klux Klan or an anti-Indian activist; she was just a woman of her time.
As noted earlier, I read several of the Little House books circa 1975, at which time I was 9 or so. I don't recall them being particularly jarring. Reading some of the words four-plus decades later, though, they certainly are:
Born just after the Civil War in 1867 and having lived through both the Panic of 1893 and the Great Depression in the 1930s, Wilder once acknowledged "in my own life I represented a whole period of American history."

But by the same measure, critics say, her family's intrusion on Native American lands, particularly in "Little House on the Prairie," represented a whole period of abuse against tribes across the United States, justified by white settlers' belief that Native Americans didn't count as settlers on their own land.

The book includes multiple statements from characters saying, "The only good Indian is a dead Indian." In 1998, an 8-year-old girl on the Upper Sioux Reservation was so disturbed after hearing her teacher read the statement aloud in class that she went home crying, leading her mother to unsuccessfully petition the school district to ban the book from its curriculum.

Elsewhere in the book, Osage tribe members are sometimes depicted as animalistic, notes the critic Philip Heldrich: In one scene, Wilder describes them as wearing a "leather thong" with "the furry skin of a small animal" hanging down in front, making "harsh sounds" and having "bold and fierce" faces with "black eyes." Although Laura's father espouses a more tolerant view of Native Americans, his description of a "good Indian" is one who is "no common trash."

The character who is Laura Ingalls's mother, Caroline Ingalls, is not subtle in her hatred of Native Americans, saying repeatedly that she doesn't like them before she has even encountered them. As the critic Ann Romines wrote, "Indians become a code for everything that seems to threaten the settled, white life she wants for her daughters."

In addition, in another scene, Wilder depicts white men wearing blackface for the entertainment of others — including her father.
Of course, Charles and Caroline Ingalls are historical people. Depicting them as saying things that are clearly objectionable in hindsight doesn't strike me as problematic; that's simply how they—and a lot of people—thought at the time. And, looking back as an adult telling a story about one's childhood, it's perfectly natural to describe things that were truly scary to the child in vivid ways.
Still, one can certainly sympathize with Sioux and African-American children reading those books. But that's true of Huckleberry Finn and Tom Sawyer, too. Samuel Clemons was a liberal in his day; he's a virulent racist through today's lens.
Still, Caroline Fraser, author of "Prairie Fires: The American Dreams of Laura Ingalls Wilder," argued that the racial insensitivity in Wilder's book shouldn't mean that children shouldn't read it.

In a March column for The Washington Post, after the association announced it was considering stripping Wilder's name from the award, Fraser argued that the library association "evokes the anodyne view of literature" that it has fought against, and that no book, "including the Bible, has ever been 'universally embraced.' "

"Each generation revises the literary canon. While the answer to racism is not to impose purity retroactively or to disappear titles from shelves, no 8-year-old Dakota child should have to listen to an uncritical reading of 'Little House on the Prairie," she wrote.

"But no white American should be able to avoid the history it has to tell."
I think that's right. Societies, thankfully, evolve. Too slowly, perhaps. But we really shouldn't demonize people of the distant past for being creatures of their times.
To be sure, the standard for veneration is higher than that for toleration. Wilder's lasting impact on the children's literature canon merits the honor. Her failure to embrace the most progressive conceivable views in her age no more disqualifies her from having a kidlit award named after her than does Theodor Geisel's embrace of Japanese internment camps.