Law, Morality, And Incest: When Should Something Be Illegal?
The weekend arrest of a Columbia University Professor for an apparently consensual act raises some interesting questions about why precisely a specific act should be subject to criminal prosecution.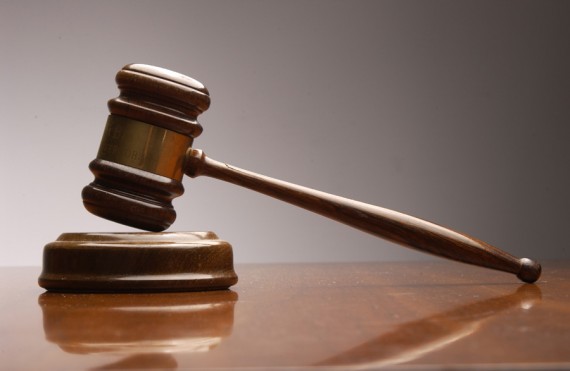 Spurred by the arrest of  Columbia University professor David Epstein for a three-year long affair with his adult daughter, which Steven Taylor commented on over the weekend, UCLA law professor Eugene Volokh poses some questions:
(1) Should it be illegal, and, if so, exactly why? Is it just because it's immoral? Because legalizing incest would, by making a future sexual relationship more speakable and legitimate, potentially affect the family relationship even while the child is underage (the view to which I tentatively incline)? Because it involves a heightened risk of birth defects (a view I'm skeptical about, given that we don't criminalize sex by carriers of genes that make serious hereditary disease much more likely than incest does)?
No matter what offense you're talking about, mere immorality (depending on the moral code you're applying, of course) doesn't strike me as a good reason to make something criminal. As Volokh himself pointed out in a post several years ago, only three of the Ten Commandments are currently illegal under American law, and the rest of them are either totally unenforceable or incompatible with our notions of separation of church and state. The fact that, for example, coveting your neighbors wife, is considered immoral under this particular code doesn't mean that it either is or could be a proper subject of the criminal law.
That doesn't mean that the law hasn't been used to enforce a personal morality code, of course.  Before Lawrence v. Texas, laws against sodomy were near universal in the United States. Even today, the criminal laws here in Virginia includes the crimes of adultery and "lewd and lascivious" cohabitation, and it was only a few years ago that the Virginia Supreme Court declared the state's long-standing law against  fornication to be unconstitutional. These laws are rarely if ever enforced today, of course, and even if they are the maximum penalty is generally a monetary fine rather than jail time. Nonetheless, they are a legacy of a time when the criminal law was used partly as a means to enforce what is deemed to be proper behavior, even when the parties involved fully consent to the activity.
Volokh himself provides what I think is the best answer to his own question in a follow-up post:
Before someone is deprived his liberty, we need to have some good reason. Before the taxpayers are required to pay hundreds of thousands of dollars to prosecute and imprison a person, we need to have some good reason. That reason could be direct harm to someone, or indirect harm. But if one can't identify some such harm, I don't see why we should lock someone up, or spend lots of your and my money. Naturally, the judgment about what constitutes harm will turn on your understanding of morality; but if you want to use taxpayer money and restrict people's liberty you should have some more specific reasoning than just "it's immoral."
None of this is to justify sexual relationships between adults and children, whether inside or outside the family, or those cases where force is used or "consent" does not exist because of undue influence or outside factors like pharmaceutical manipulation. Nor does it toss aside the near-universal human taboo against incest that seems to have existed for thousands of years. What it does mean is that when it comes to actions between consenting adults, the fact that there's what might be called an "ick factor" is not, by itself, sufficient justification to make the act illegal.
Volokh then goes on to ponder the Constitutional issues:
(2) Given Lawrence v. Texas — and similar pre-Lawrence decisions in several states, applying their state constitutions — what exactly is the basis for outlawing incest? Is it that bans on gay sex are irrational but bans on adult incest are rational, and rationality is all that's required for regulations of adult sex? Is it that bans on gay sex don't pass strict scrutiny (or some such demanding test) but bans on adult incest do? Is it that Lawrence rested on the fact that bans on gay sex largely foreclose all personally meaningful sexual relationships for those who are purely homosexual in orientation, whereas incest bans only foreclose a few possible sexual partners?
The Supreme Court's ruling in Lawrence v. Texas is so broad, that the argument that it essentially invalidates any state or federal law that purports to outlaw private consensual sexual relationships isn't that far of a stretch. In fact, that's exactly part of the warning that Justice Scalia gave in his strongly worded dissent in this case:
State laws against bigamy, same-sex marriage, adult incest, prostitution, masturbation, adultery, fornication, bestiality, and obscenity are likewise sustainable only in light of Bowers' validation of laws based on moral choices. Every single one of these laws is called into question by today's decision; the Court makes no effort to cabin the scope of its decision to exclude them from its holding. See ante, at 11 (noting "an emerging awareness that liberty gives substantial protection to adult persons in deciding how to conduct their private lives in matters pertaining to sex" (emphasis added)). The impossibility of distinguishing homosexuality from other traditional "morals" offenses is precisely why Bowers rejected the rational-basis challenge. "The law," it said, "is constantly based on notions of morality, and if all laws representing essentially moral choices are to be invalidated under the Due Process Clause, the courts will be very busy indeed." 478 U.S., at 196
In fact, part of Scalia's dissent in Lawrence ended up being used by the Judge in the case that overturned California's Proposition 8:
If moral disapprobation of homosexual conduct is "no legitimate state interest" for purposes of proscribing that conduct…what justification could there possibly be for denying the benefits of marriage to homosexual couples exercising "the liberty protected by the Constitution"? Surely not the encouragement of procreation, since the sterile and the elderly are allowed to marry.
This isn't to say that any Federal Court is likely to declare laws against consenual incest unconstitutional any time soon. So far, the issue has only been dealt with by one Federal Court of Appeals, which held that the genetic issues raised by such relationships distinguished it from Lawrence, although the Court's reasoning was strongly criticized by conservative columnist Jeff Jacoby:
Earlier this summer, the Seventh Circuit Court of Appeals ruled against Muth. But it did so on the strained and narrow ground that since Lawrence had dealt specifically with homosexual sodomy, it could not be invoked retroactively to overturn a conviction for incest. The opinion was written by Judge Daniel Manion, and as legal scholar Matthew Franck observed, Manion must have been "desperate to avoid the plain consequences of the [Supreme] Court's recent precedents on sexual liberty."

But those consequences cannot be outrun forever. What Manion declined to do, another judge may embrace. (Or perhaps the high court itself will: Muth has until Sept. 20 to file an appeal.) There is simply no principled escape from the logic of Lawrence: If the Constitution forbids the states to criminalize private sexual conduct between consenting adults, lovers who happen to be siblings can no more be sent to prison than lovers who happen to be men.
Jacoby is probably right. The libertarian implications of Lawrence are something that I don't think our legal system has fully digested.  However, that doesn't mean we'll see a case like this make it's way to the Supreme Court any time soon, or that there's likely to be any change in the near universal public revulsion toward incest. Any court decision now that declared such laws unconstitutional would, at the least, be woefully out of step with public opinion and likely subject the judiciary to yet more unnecessary criticism. What it does mean, however, is that just because we don't like something doesn't mean it should be illegal, and that I cannot think of any good reason why Professor David Epstein should go to jail.1
1 The crime with which Epstein is charged is a Class E Felony in New York State, meaning that it carries the potential penalty of up to four years in a state prison.