Let's Go Brandon
An amusing incident highlights how far we've fallen.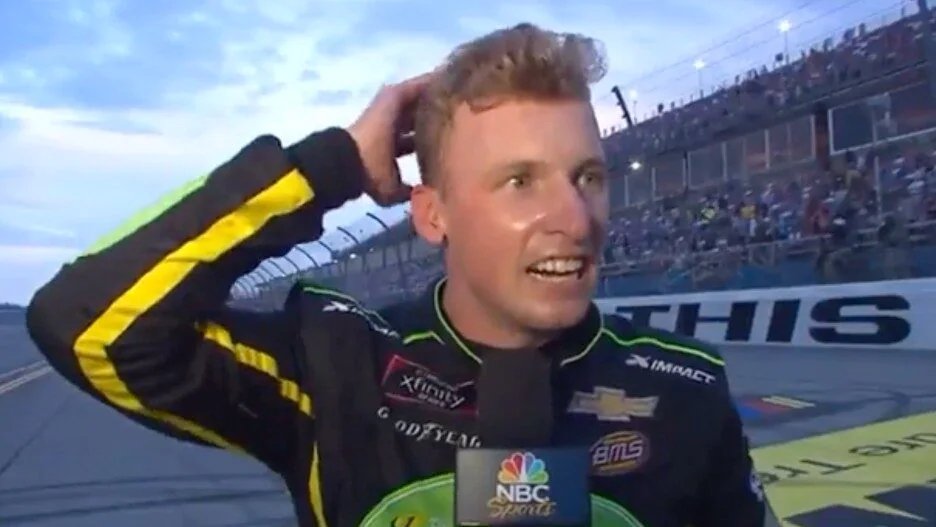 Two tangentially related items captured my interest this morning but, alone, neither would have merited a blog post.
First, Victor Davis Hanson's explanation for why he left National Review after 20 years. It appeared on Tucker Carlson's FOX show:
VICTOR DAVIS HANSON: Because there were certain issues that would pop up occasionally, and I could predict what the answer was going to be. The Covington kids. I just sensed that before we knew anything, people would come and condemn them. Or the Access Hollywood tape–

TUCKER CARLSON: People at National Review condemned the Covington kids?

VICTOR DAVIS HANSON: I think there were certain people in the Republican movement, or establishment, who felt it is their duty to internally police their own, and that's kind of a virtue signal to the left.

We are just part of your class, we share the same values as you do, and we keep our crazies. And they are not empirical.

You saw it on January 6. We all condemn that baffoonish riot. But within two weeks, I said to myself Ashli Babbitt was shot unarmed and we don't know anything about the policeman, we don't know anything about the report. When a policeman shoots somebody unarmed, there are pictures everywhere.

TUCKER CARLSON: No warning, by the way.

VICTOR DAVIS HANSON: They're having Officer Sicknik lie in state, but I want to know where is the evidence is that he was killed? He wasn't killed, he died of a stroke —

TUCKER CARLSON: National Review wasn't on that?

VICTOR DAVIS HANSON: No. No. An "armed insurrection." There were no weapons found on the people they arrested.

They are not even being charged and tried with dispatch. They are sitting in purgatory.

So these issues, I would get angry about, and I would try to convey that anger, but I think … a lot of them felt it was their duty as Republican establishmentarians to tell the world they didn't approve of Donald Trump's tweets or his crudity.

My message was always: But, it's good for the middle class.

He's kind of like a Shane or Magnificent Seven or High Noon, he's a gunslinger we hired and we are the townspeople that are impotent and he came in with certain skills. And he started to have success and now we have the luxury of saying we don't like the fact that he has a six-gun. But he has to ride off into the sunset.

But they didn't — there were other issues I think they felt were more important, so I think it was a good parting for both of us.

TUCKER CARLSON: What issues did they think were important?

VICTOR DAVIS HANSON: I don't know, I think there's an image that a lot of Republicans have, both in politics and they sort of represent a sober and judicious way of looking at the world, and we are the adults in the room.

And it's more about a culture than it is an ideology.
The whole thing struck me as nonsensical. Hanson has always been a right-winger but he's defending some of the most outrageous conspiracy theories. And he's upset that what's left of what Bill Buckley built is still clinging to some semblance of rational argument and principles. If nothing else, this gives lie to the notion that tone policing is confined to the left.
Second, a man who was a field grade officer when I was a lieutenant shared a "Let's go Brandon" banner on his Facebook feed. It's a reference to something that happened at a NASCAR race over the weekend:
Now, it's admittedly hilarious that the reporter thought that a crowd at Talladega chanting "F Joe Biden" was cheering "Let's go, Brandon!" in honor of Brandon Brown's victory in the race. And not just because it would be a weird thing to chant after the race was already over.
This chant has become a regular thing at football games in the South this fall. (No, not the Brandon version.) And I honestly don't know when this became acceptable.
I was, to say the least, not Bill Clinton's biggest fan. But it would simply never occur to me that yelling "F Bill Clinton" in public was appropriate. Let alone that a hundred thousand Southerners would simultaneously think it appropriate.
I get that we're politically polarized. A lot of NASCAR and SEC football fans are riled up and think Trump got a raw deal. They dislike Biden. That's their right as free citizens. It's right there in the Constitution.
But it's remarkable to see the Bible Belt openly embrace raw vulgarity. For the Blue Lives Matter crowd to have so profoundly turn on the police. "Family values" it ain't.