Libertarian Sarvis To Run For Senate In Virginia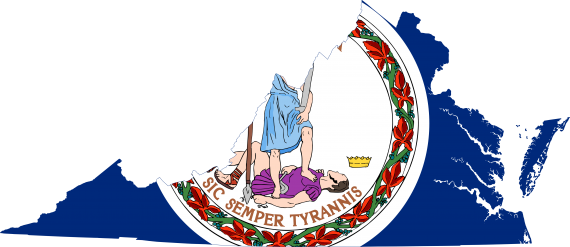 Robert Sarvis, who just last year made headlines by running a stronger than expected race for Virginia Governor as a Libertarian, plans to get into the race for the United States Senate:
Robert Sarvis, the libertarian candidate who won 6.5 percent of the vote in Virginia's gubernatorial election last year, is back for Round 2.

Sarvis told the Richmond Times-Dispatch on Wednesday that he plans to challenge Democratic Sen. Mark Warner in the midterm election.

"I finally got the go-ahead from my wife and told the Libertarian Party folks that I am going to run," he said.

Sarvis would need to win the nomination at the Libertarian Party convention on Feb. 8 — at this point, he's the only candidate in the running — and gather 10,000 signatures to get on the November ballot.

He will face a similar dynamic as he did in the governor's race, when he ran against well-funded Democrat Terry McAuliffe and GOP Attorney General Ken Cuccinelli. Warner, an incumbent, will raise a significant amount of money to defend his seat — and with the entrance of former Republican National Committee Chairman Ed Gillespie into the race on the GOP side, Virginia's Senate race now promises to be high-profile and expensive.

Still, despite being vastly outspent in 2013, Sarvis had a stronger-than-usual showing for a libertarian candidate — and he says there's an opening for him again this year.
As I noted several times during the 2013 race, it seemed clear at the time that one of the main reasons that Sarvis was doing so well in the polls seemed to be because the public had an overall negative view of both candidates, even though that ended up hurting Cuccinelli in the end more than it hurt McAuliffe. That same dynamic is unlikely to be in play this time around. Senator Mark Warner is generally well-liked by Virginia voters. He left office as Governor with some of the highest approval numbers of any incumbent in recent member, for example, and one his first term in the Senate in 2008 by a wider margin than President Obama won the state that same year. Additionally, he has had generally high job approval numbers throughout his time in the Senate. Presumptive Republican nominee Ed Gillespie, meanwhile, is a relative unknown to Virginia voters but his record suggests that he's unlikely to be viewed as negatively as former Attorney General Ken Cuccinelli was. Given this, it may be hard for Sarvis to break through the way that he did in 2013. If either candidate should slip, though, or if general public frustration with Congress should become a factor in the race, then we may see Sarvis picking up some steam and, perhaps, having the same kind of impact on the race that he did in 2013.