Libyan Foreign Minister Defects, Flees To Britain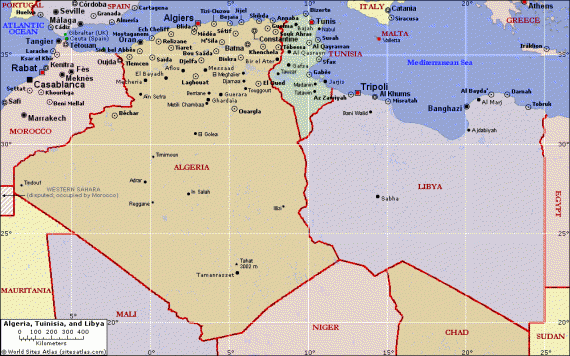 For all his recent military success, Muammar Gaddafi may have suffered a more significant setback yesterday:
Moussa Koussa, the Libyan foreign minister, has defected to the United Kingdom, the British foreign ministry has said.

The ministry said in a statement that Koussa had arrived at Farnborough Airport, in the south of England, on a flight from Tunisia on Wednesday.

"He travelled here under his own free will. He has told us that he is resigning his post. We are discussing this with him and we will release further details in due course," the statement said.

"We encourage those around Gaddafi to abandon him and embrace a better future for Libya that allows political transition and real reform that meets the aspirations of the Libyan people."

It added that Koussa was one of the most senior officials in Gaddafi's government with a role to represent it internationally, which is "something that he is no longer willing to do".

Tunisia's TAP news agency said on Monday that Koussa had crossed over into Tunisia from Libya.
This could be a sign that Gaddafi's inner circle is starting to crack.