Lived Experience in Art and Journalism
What are the limits of representation?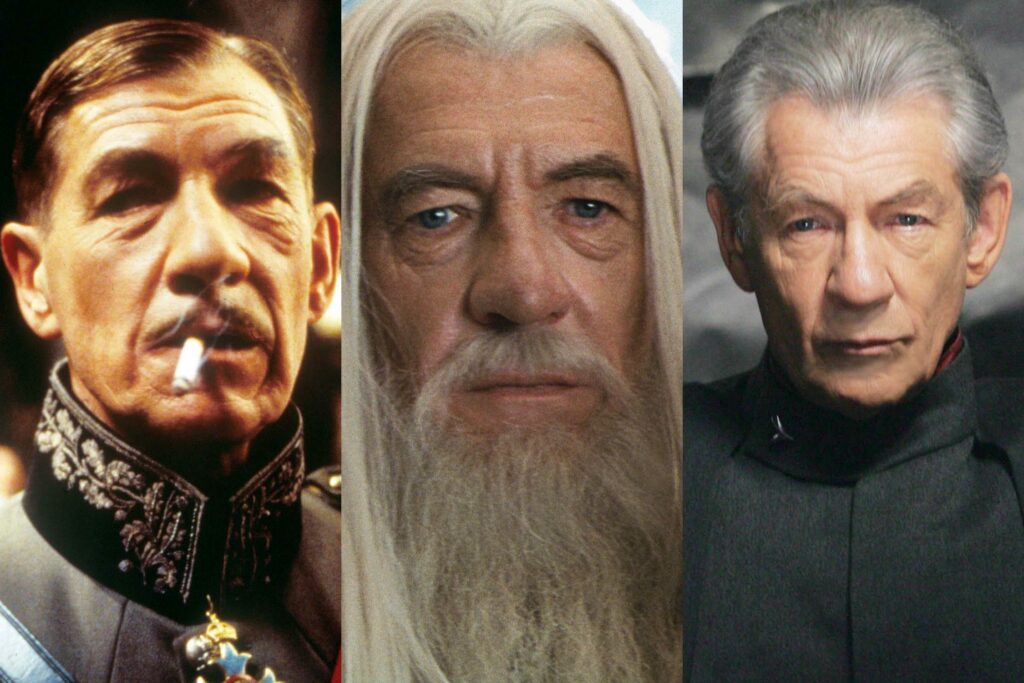 Newly-minted NYT columnist Pamela Paul explores "The Limits of 'Lived Experience.'" Her insights are not novel; indeed, it's been the conventional wisdom for all but perhaps five minutes of human history.
Let's make it personal: Am I, as a new columnist for The Times, allowed to weigh in on anything other than a narrow sliver of Gen X white woman concerns?

Not according to many of those who wish to regulate our culture — docents of academia, school curriculum dictators, aspiring Gen Z storytellers and, increasingly, establishment gatekeepers in Hollywood, book publishing and the arts. It's the ultimate litmus test: Only those whose "lived experience" matches the story are qualified to tell the tale.

So what is this vaunted "lived experience"? You may recognize it by its longstanding name, "personal experience," or less excitingly, "experience." But "lived experience," with its earthy suggestion of authority, says to other people: Unless you have walked in my shoes, you have no business telling my story.
This represents an extreme view in academia and elsewhere but it's certainly one that's gaining some traction. Regardless, she dutifully reports the thinking behind it:
Here's the argument: The dominant culture (white, male, Western, straight) has been dictating the terms for decades, effectively silencing or "erasing" the authentic identities and voices of the people whose stories are being told. The time has come to "center" these other voices.

In practice and across the arts, this means that only those people who have directly experienced discrimination or oppression, for example, or who in some way embody that experience should be allowed to portray characters, create stories or drive programming about it. They're the ones who can truly interpret those tales accurately. The goal is greater share of the narrative and greater stake in any profits.
And then a more cynical spin:
It's essentially a turf war. Only Latino authors can write novels about Latinos. Only Holocaust survivors can convey the truth of the Holocaust. Only disabled people can portray disabled people. Everyone else is out.
Again, I think few people actually believe this except at the margins and it would be absurd in most circumstances. If only people who fought in the Civil War can portray Civil War soldiers, well, there's going to be a problem. Even more so if one is casting for superheroes, wizards, aliens, and the like. But there is a growing sense that certain highly marginalized groups—those with severe disabilities and trans individuals come to mind—should only be portrayed by members of those groups.
This is one point of view, and as with most points of view, some of it is valid. Clearly those who have lived through something — whether it's a tsunami or a lifetime of racial discrimination — have a story to tell. Their perspective is distinct and it's valuable.

But it is, crucially, only one perspective. And to suggest that only those whose identities match those of the people in a story — whether it's the race of a showrunner or the sex of the author of a book under review — is a miserly take on the human experience.

Surely human beings are capable of empathizing with those whose ethnicity or country of origin differ from their own. Surely storytellers have the ability to faithfully imagine the experiences of "the other." If we followed the solipsistic credo of always "centering" identity when greenlighting a project, we'd lose out on much of journalism, history and fiction.

Culture is a conversation, not a monologue.
There's quite a bit more but you get the point. And, again, I think it's the conventional wisdom.
Hell, the very essence of fiction is that writers imagine worlds and create characters and circumstances. Presumably, their "lived experience" factors into that but it's only a starting point. Similarly, actors pretend to be a character for the duration of a film, as Sir Ian McKellen put it in a classic bit:
More seriously, in response to the controversy over the casting of Helen Mirren to play former Israeli Prime Minister Golda Meir, McKellen responded,
"There are two things: Is the argument that a gentile cannot play a Jew, and is the argument therefore that a Jew cannot play a gentile?"

"Is the argument that a straight man cannot play a gay part, and, if so, does that mean I can't play straight parts and I'm not allowed to explore the fascinating subject of heterosexuality in Macbeth?" he added.

"Surely not," McKellen concluded. "We're acting. We're pretending."
This seems obvious, right?
But some argue it's not so simple:
Mirren was first accused of engaging in "Jewface" for her role in the currently-in-production Golda in January, when British actress and comedian Dame Maureen Lipman stated that she disagreed with Mirren's casting "because the Jewishness of the character is so integral."

"I'm sure she [Mirren] will be marvelous, but it would never be allowed for Ben Kingsley to play Nelson Mandela. You just couldn't even go there," Lipman explained to the Jewish Chronicle. "Right now, representation f***ing matters. It has to also finally matter for Jews as well. Especially Jewish women."
It's certainly true that Kingsley would never be cast to play Mandela. Not so much, though, because of accusations of blackface (unless, you know, he was actually in blackface) but because it would be distracting. Few complained about Lin-Manuel Miranda playing Alexander Hamilton or Leslie Odom, Jr. playing Aaron Burr.
But back to McKellen's point: does it stand to reason that, if only Jews may play Jews that Jews may only play Jews? That would be rather limiting, no?
Still, Lipman isn't an extremist on this:
My opinion, and that's what it is, a mere opinion, is that if the character's race, creed or gender drives or defines the portrayal then the correct — for want of an umbrella [term] — ethnicity should be a priority."
I'm not sure I agree but it's certainly a defensible position. A gay man can probably always play straight characters and vice-versa. But perhaps if the character is stereotypically gay, it would be preferable to have a gay man play it?
And, indeed, Lipman goes further:
"Which is not to say that 'Pericles, Prince Of Tyre' has to be [played by] a pure Tyresian thespian. It is complicated," she continued. "We are really talking about lack of outcry. In a sense, I am a tiny outcry because every other creed, race or gender discussion with regard to casting [causes] tsunamis. Think Eddie Redmayne, Scarlett Johansson, Jake Gyllenhaal, Johnny Depp, Rooney Mara and, ridiculously, Javier Bardem in 'Meet the Riccardos.'"
At the end of the day, actors should be allowed to act and writers to write. It would be absurd for a Hispanic showrunner to be relegated to the "lived experience" of his ethnicity. Then again, Miranda has been criticized for using mostly light-skinned actors of color in his casting.
As to Paul's parameters as a commentator, surely they're rather wide? While there are those who argue that men should not comment on issues that only directly affect women and that whites should not weigh in on issues that primarily affect people of color, that's a rather fringe position, no?