Liz Cheney 2024?
She's almost certainly going to lose her House seat. Can she get a promotion?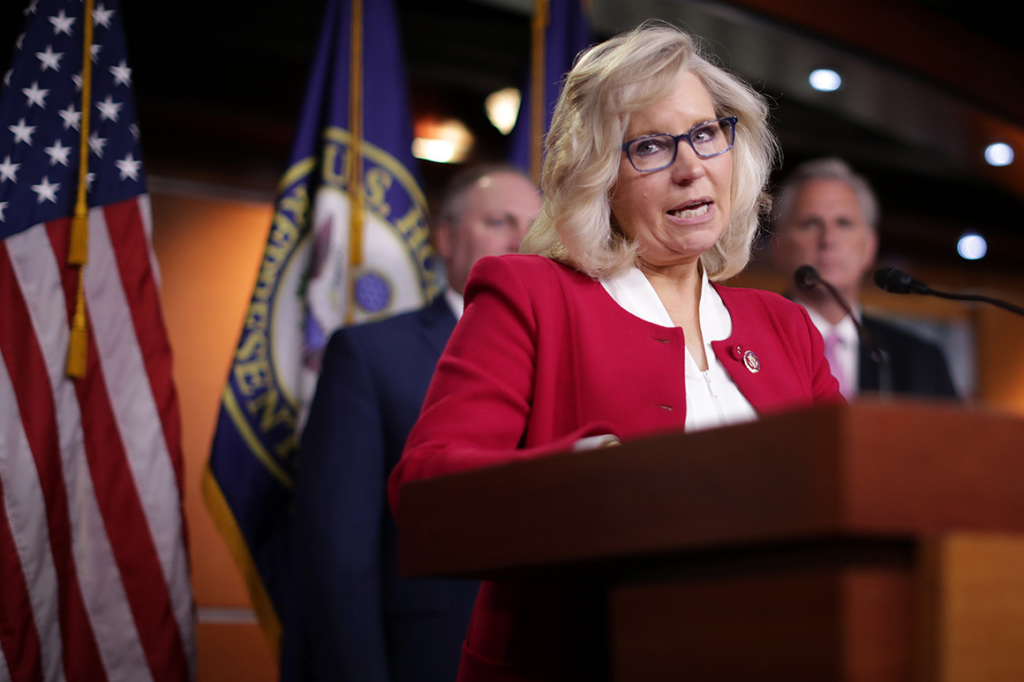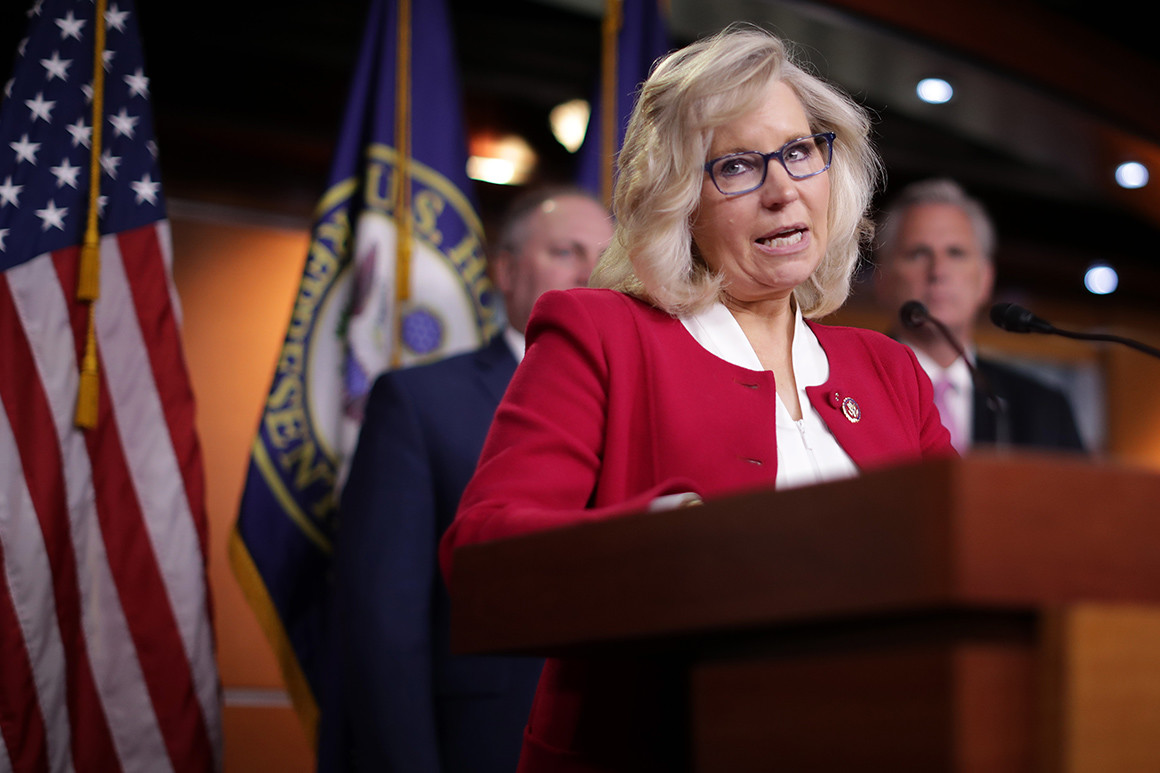 Via Taegan Goddard, I see that embattled Wyoming Congresswoman Liz Cheney is contemplating a run for the presidency in 2024.
She tells CNN's Jake Tapper that she's currently focused on her job as co-chair of the January 6 Committee and "representing the people of Wyoming" but allows "I'll make a decision on 2024 down the road." She adds,
But I do think as we look towards the next presidential election, as I said, you know, I believe that our nation stands on the edge of an abyss and I do believe that we all have to really think very seriously about the dangers we face and the threats we face and we have to elect serious candidates
Cheney has certainly raised her profile during the hearings and has rightfully earned praise for being one of a handful of elected Republicans willing to stand up to Trump and for the rule of law. That, alas, is likely to hurt her politically.
She is almost certainly going to lose her job as Wyoming's lone US Representative. As the AP notes,
Cheney's unrelenting criticism of Trump from a Capitol Hill committee room represents the centerpiece of an unconventional campaign strategy that may well lead to her political demise, at least in the short term. Many Cheney allies are prepared for — if not resigned to — a loss in Wyoming's Aug. 16 Republican primary against Trump-backed challenger Harriet Hageman.
Indeed, she seems to be resigned to her fate and is barely campaigning for re-election.
But as primary day approaches, there is also a pervasive belief among Cheney's team that her unorthodox strategy in 2022 may put her in a stronger position for the 2024 presidential contest. Cheney's fierce anti-Trump message as vice chairman of the congressional committee investigating the insurrection has strengthened her national brand while expanding a national network of donors and Trump critics in both parties who could boost a prospective White House run.

Cheney has yet to finalize any decisions about 2024, but she has not ruled out a presidential run as a Republican or an independent.

"The single most important thing is protecting the nation from Donald Trump," Cheney said in interview with ABC News that aired Friday. She said she would make a decision about a potential White House bid "down the road."
Cheney is one of very few national Republicans I would seriously consider voting for in 2024. But, if she can't win a Republican primary in her home state, how would she win the party's presidential nomination?
Cheney, the 55-year-old daughter of former Vice President Dick Cheney, is perhaps the best known among a small group of so-called "Never Trump" Republicans weighing presidential bids for 2024. They include term-limited Maryland Gov. Larry Hogan and Cheney's only Republican colleague on the Jan. 6 commission, Rep. Adam Kinzinger, R-Ill., who opted not to seek reelection this fall.

Trump would likely dominate a large field of presidential primary opponents should he run again, as he has said he will. But there is also a notable group of Republican voters eager to move past Trump and his continued fight to overturn his 2020 election loss.
I really, really like the idea that, if the anti-Trump forces were to band together behind a single candidate, they could take back the party. It didn't happen in 2016 because, frankly, it wasn't obvious which of Ted Cruz, Marco Rubio, and John Kasich they others should have rallied behind. At this point, though, it's really, really doubtful there are enough anti-Trumpers to defeat Trump or, should have not run, a strong representative of the Trump Wing of the party like Florida Governor Ron DeSantis.
Still, few believe that an outspoken Trump critic could ultimately prevail in a Republican presidential primary. The vast majority of Republican voters still approve of Trump.

And while her allies may be optimistic about her long-term future, Cheney would certainly like to avoid a blowout loss next month in her home state.

It won't be easy.

Facing consistent and credible death threats, she has been forced to abandon traditional retail campaigning, trading public rallies and town halls for private events where her presence is often revealed to the public only after their conclusion, if at all.

She has essentially been excommunicated by the Wyoming Republican Party, which voted last year to censure Cheney before deciding to stop recognizing her as a Republican altogether. Local GOP offices offer yard signs for Hageman and many other Republicans on the ballot but not Cheney.

Left with few options, she has turned to Democrats for help. Her campaign website now features a link to a form allowing voters to change their party affiliation to Republican to participate in the Republican primary.
Her likely-to-fail strategy in Wyoming—getting enough Democrats to participate in the Republican primary to overwhelm the actual Republicans—is actually more plausible for a presidential run. There aren't many Democrats in Wyoming, which Trump won by 43 points in 2020—his largest margin anywhere. It's conceivable that, if President Biden runs again and is more or less unopposed in the Democratic primaries, a lot of Democrats would hop on the Cheney bandwagon.
It is, however, highly unlikely. Pundits and political strategists talk about cross-over campaigns, whether to noble or nefarious purposes, all the time. They almost never succeed. (Indeed, I can't offhand think of a successful case; I qualify only because I can't definitely rule one out.) It's hard enough to get people to turn out to vote in a general election, much less an opposing party primary.
It's noteworthy, too, that if Cheney were to overcome all of the odds and become the GOP standard-bearer in 2024, her halo would instantly come off. While she would almost certainly do better with true independents than Trump did, Democrats would portray her as Trump 2.0.