Lousiana's Weak Case for Abortion Regulation
A case that should never have made it to the Supreme Court.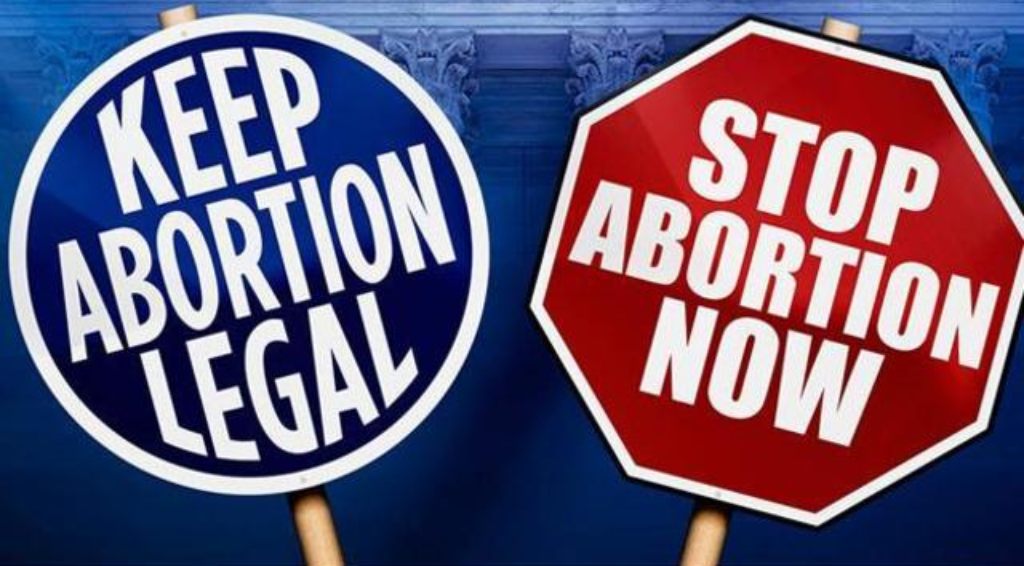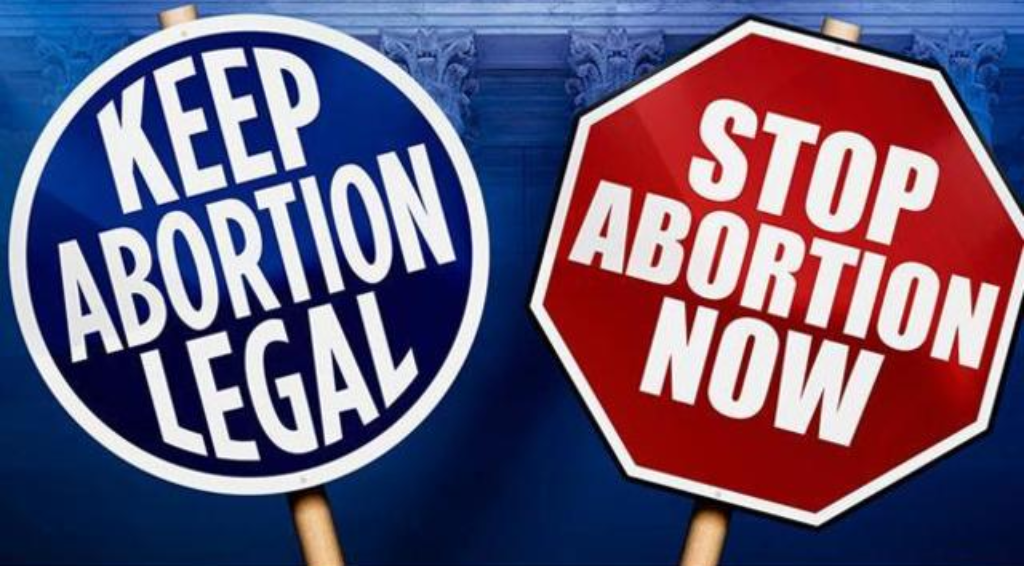 The reports on oral arguments in an abortion case before the US Supreme Court yesterday, both from CNN, tell different stories.
The first I came across was from Joan Biskupic, CNN legal analyst and Supreme Court biographer, and headlined "John Roberts lays groundwork for Supreme Court to limit abortion." Given that the Supreme Court is not a legislative body and case in question is about the right of the state of Louisiana to exercise its police powers, I was annoyed by the framing.
The report was not much better.
Chief Justice John Roberts, the Supreme Court's pivotal vote, asked just three questions during an incendiary Louisiana abortion rights case on Wednesday, guarding his actual views of whether the tough regulation was constitutional. But Roberts has clearly laid the groundwork for an important Supreme Court decision that would reverse precedent and uphold new restrictions on physicians who perform abortions.

[…]

Because of the limited nature of the Louisiana case, a ruling would not constitute an outright reversal of the 1973 milestone Roe v. Wade, which made abortion legal nationwide. Rather, it would mark a step in that direction, limiting access to abortion. And in this election year, such a ruling would accelerate controversy over presidential appointments and the future of America's highest court.

[…]

In Wednesday's oral arguments, Roberts was quieter, leaving the toughest scrutiny of the challengers' position to Justice Samuel Alito, whose dissenting opinion Roberts joined in the 2016 case, known as Whole Woman's Health v. Hellerstedt.

Yet Roberts raised a line of inquiry that would differentiate the Louisiana law, requiring physicians to obtain "admitting privileges" from a hospital within 30 miles of clinics, from the similar Texas regulation.

In 2016, the majority found that the admitting-privileges requirement reduced the number of physicians available to perform abortions while offering virtually no health benefits for women.

Addressing Julie Rikelman, lawyer for physicians who have sued Louisiana, Roberts said, "Counsel, do you agree that the inquiry under Hellerstedt is a factual one that has to proceed state-by-state? … You have to have the district court (judge) examine the availability of specific clinics and the admitting privileges of doctors, so that the … results could be different in different states?"

Rikelman said the Texas decision should control the current case, and the consequences should not be different for Louisiana.

"This court held in Whole Woman's Health that the Texas admitting privileges law was medically unnecessary and its burdens were undue," Rikelman said. "That holding should clearly apply to Louisiana's identical law, and certainly the Court's reasoning is applicable in Louisiana. Now, the burdens of a law may vary, but a law that has no benefits and doesn't serve any valid state interest is much more likely to impose an undue burden."

Roberts later asked Louisiana Solicitor General Elizabeth Murrill about state comparisons but focused on the benefits of regulation, rather than any burden.

"Do you agree that the benefits inquiry under the law is going to be the same in every case, regardless of which state we're talking about?" Roberts said. "I understand the idea that the impact might be different in different places, but as far as the benefits of the law, that's going to be the same in each state, isn't it?"

"I think that a state could certainly show greater benefits," Murrill said, "depending on what their regulatory structure is and what the facts are on the ground in that state." Louisiana officials said in their written brief that the 2014 law was intended to protect women from "unscrupulous and incompetent abortion providers."
There's more but you get the gist.
The question would seem to be straightforward. The Court has a recent precedent that a blanket requirement of admitting privileges is an unconstitutional burden on a woman's abortion rights, on grounds that the requirement was clearly a contrivance to make access next to impossible while providing no appreciable health benefit. Louisiana says its "30-mile" limit isn't particularly onerous and ensures that women aren't being operated on by quacks.
That should be pretty easy to assess.
A companion piece, "Justice Ruth Bader Ginsburg dominates in abortion case," by Ariane de Vogue, CNN Supreme Court Reporter, demonstrates how easy. After a longish discussion about a procedural issue as to third-party standing, we get to the meat of the case:
The law requires doctors to have admitting privileges at a hospital 30 miles from the clinic.

Ginsburg noted that most of these abortions "don't have any complications." And she went on to say that if a complication were to occur, it would likely happen once the woman returned home.

"If she needs a hospital, it's certainly not going to be the one near the clinic," Ginsburg said.

She pressed the point when Elizabeth Murrill, the Solicitor General of Louisiana, stood up to defend the law.

"If the woman has a problem, it will be her local hospital that she will need to go to for the care, not something 30 miles from the clinic, which does not have a necessary relationship to where she lives," Ginsburg said.

Later Ginsburg took up another criticism of the law: that when a doctor fails to get admitting privileges in the state, it's often based on factors other than his or her expertise. Critics say it's often hard to get the privileges, and in fact, the law would only leave one doctor in Louisiana able to perform the procedure — something the state disputes.
Ginsburg noted that in "most hospitals in Louisiana," in order to get admitting privileges, you have to have admitted a threshold number of patients.

"Abortion providers," she said, if they are not doing obstetrics and gynecology, wouldn't qualify because "their patients don't go to the hospital."

Ginsburg then pivoted to the district court's finding that a transfer to a hospital was required "far less than once a year, or less than one per several thousand patients."

"Most of the people who get abortions never have any need to go to a hospital, isn't that so?" she asked.

Murrill responded by saying that clinics often don't know how many women ultimately suffer complications because they don't follow up with the women.

Ginsburg dug in again after Kagan had pushed Murrill on the same topic.
"You don't dispute," Ginsburg said, "that among medical procedures, first-trimester abortion is among the safest, far safer than childbirth."
When Jeff Wall, the Principal deputy Solicitor General, began his opening soliloquy, Ginsburg stopped him short.

"What sense," Ginsburg wanted to know, does the 30-mile requirement make? At this point she was repeating herself. "I think everybody agrees that the most likely place the woman will be if she needs to be in a hospital, she'll be at home."

Ginsburg seemed stunned that Wall didn't understand how a complication could play out. "She's not going to be at the clinic," she said.
Wall conceded "that's often true," but he pointed out the record in the case revealed that it's sometimes "not true." One of the doctors in the case testified that "on occasion," he had a patient who needs immediate hospitalization.

But then Ginsburg pressed him on medication abortion — "when you go to the clinic just to take two pills and go home."

Wall responded: "If you develop a complication at home, it's not clear that you won't call the clinic and say to your doctor, 'I'm having a problem,' and your doctor will say, 'Then go to the following hospital where I have privileges, I'll meet you there.'"
Leaving aside that Ginsburg seems to have taken up the role of solicitor rather than Socratic inquisitor for this case, she deftly exposed the thinness of the rationale for the admitting requirement.
Granting that the replacement of Justice Kennedy with Justice Kavanaugh potentially changes the outcome, doing so soon after the Texas case was decided and under essentially the same set of facts would make it hard to pretend the reversal wasn't blatantly political. My guess is that Roberts has no desire to do that.