Macron Wins Re-Election
The boring moderate beat the neo-Nazi with 58% of the vote.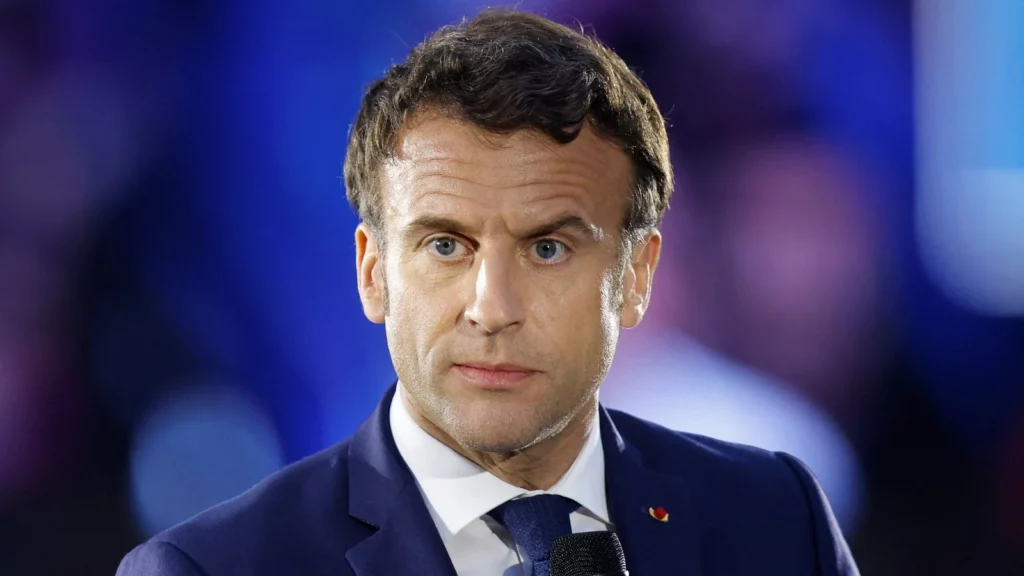 France 24, "Breaking: Macron re-elected French president with 58.2% of the vote"
Centrist incumbent president Emmanuel Macron has been re-elected French president with an estimated 58.2% of the vote, while his far-right challenger Marine Le Pen, took 41.8%. After a fractious campaign that has seen the far right come its closest yet to winning power.
AP, "Polling agencies project Macron to be reelected in France"
French polling agencies are projecting that centrist President Emmanuel Macron will win France's presidential runoff Sunday, beating far-right rival Marine Le Pen in a tight race that was overshadowed by the war in Ukraine and saw a surge in French support for extremist ideas.

If the projections are borne out by official results, Macron would be the first French president in 20 years to win a second term, since Jacques Chirac in 2002. But he would face a divided nation and a battle to keep his parliamentary majority in legislative elections in June.

Five years ago, Macron won a sweeping victory to become France's youngest president at 39. The margin is expected to be way smaller this time: Polling agencies Opinionway, Harris and Ifop projected that Macron would win between 57% and 58.5% percent of the vote, with Le Pen getting between 41.5% and 43%.
WSJ, "Macron Re-Elected as France's President—Projections"
French President Emmanuel Macron was re-elected Sunday, according to projections based on early ballot counts, overcoming deep divisions among voters worried about inflation and the impact of immigration on France's national identity.

Mr. Macron garnered 58.2% of the estimated vote Sunday, while far-right leader Marine Le Pen won 41.8%, according to a projection from polling firm Ipsos.

Mr. Macron, 44 years old, becomes the first French president to secure a second term in office since 2002, when then-President Jacques Chirac beat Ms. Le Pen's father, Jean-Marie Le Pen, in a 64-percentage-point landslide. Since then, however, the country has fractured along economic, generational and geographical lines, with wealthier urban voters gravitating toward Mr. Macron and younger working-class voters in France's rural areas backing Ms. Le Pen.

Mr. Macron is now under pressure to unite millions of French who cast ballots for his rivals in the election's first-round of voting, when more than 50% of the vote went to candidates on the far-right and far-left. At stake is Mr. Macron's drive to consolidate years of pro-business overhauls to the French economy—from tax cuts to his loosening of rules on hiring and firing employees—that have fueled discontent among voters who haven't prospered under his administration.
This was the expected outcome and, indeed, almost exactly what the polls predicted. Then again, we all thought Hillary Clinton would win convincingly in 2016, too.