Make Sanders' Childhood Great Again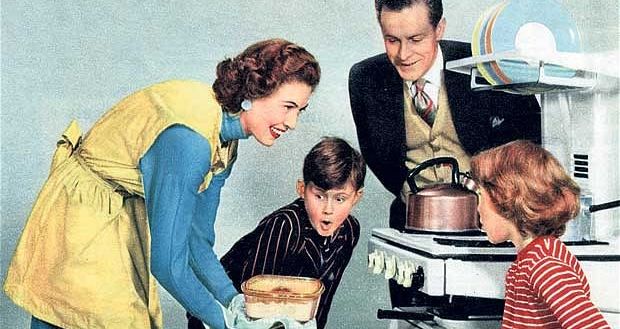 Governor Sarah Huckabee Sanders is using the power of her gubernatorial pen to attempt to make good on her campaign promise that every child in her state gets to grow up in the same state that "I got to grow up in."

Thus far, Governor Sanders is "Making Childhood Great Again" via executive order, in particular by prohibiting the teaching of critical race theory in schools and banning the use of the term "Latinx" in official public documents. She is also expected soon to sign legislation working its way through the Arkansas legislature that seeks to restrict drag performances by classifying them as "adult-oriented businesses."
Sensible and fair-minded people disagree on policy. Disagreement is a sign of freedom of thought, and for this reason we don't find opposition groups expressing outrage in North Korea. So it comes as no surprise that people disagree about school curricula, and about how best to designate people groups, and about how best to identify the class of activities from which children should be shielded.
My concern here is not that any or all of these policies have been championed and put into execution, but rather that their underlying purpose is almost certainly performative. They are designed to signal the Republican party's anti-woke stance in the culture wars.
No party has a monopoly on performative politics, and some performative politics (say, wearing an American flag pin) can be essentially harmless if also, at times, silly and vaguely childish. But performative politics can also be terribly damaging to groups who are subject to poorly thought-through policies that were crafted less to solve real-world problems as much as to signal allegiance (i.e. pander) to one's base. Time is also the ultimate zero-sum resource, and dedicating our attention and labor to trivial issues (or issues of our own invention) means devoting less time to sensibly addressing significant problems that directly shape our lives.
Performative politics is pursued by politicians because governance is hard and campaigning is easy–and successful performative politics is a form of campaigning. Pandering to one's political base rather than addressing our collective problems through policy is easy because the world's problems are maddeningly intractable, and politicians are never blamed for not solving problems that they can blame on others. When performative politics is messaged through policy itself, such policy isn't crafted to address our problems but to cast blame (or to do harm) to one's opponents.
On the flip side, achieving actual success in a policy domain (for example, securing low unemployment rates or better reading scores among students) hardly guarantees voter approval. In our complex political system even the best-informed voters struggle to piece together how policies shape our reality. In contrast, it's perfectly easy to recognize when public officials champion our heroes and vilify our least-favorite groups.
Governor Sanders' campaign pledge of ensuring that the Arkansas kids of today grow up in the same state that she did is the perfect invitation for ongoing performative politics. At best the pledge is incoherent. Sanders was born in 1982. What part of 1980s Arkansas life does she want to maintain or even recapture? Bill Clinton was the governor of Arkansas for the first nine years of her life. Surely she doesn't want to revisit Democratic rule or Clintonian politics, does she? Unemployment rates were considerably higher in the 80s than they are presently. The same holds true for murder and robbery and abortion, even before abortion was banned. Graduation rates for high school were considerably lower than present during the 80s.
Neither the 1980s nor today is the Golden Age of Arkansas. To paraphrase Tocqueville, things get better and worse every day. Life is in many respects far more secure, wealthy, and educated in Arkansas than it was in the 1980s, and to speak wistfully about some earlier time allows the listener to fill in the blank about the world they wish to recapture.
What Governor Sanders means is plainly obvious and made all the more insidious for her not needing to say it aloud. The United States is becoming more pluralistic, and dramatically so, in virtually every respect by the decade. This is but another way of saying that the United States is becoming decreasingly white and Christian. Sanders' call to recapture her childhood days emerges from the same place as Trump's slogan to Make American Great Again. It appeals to our imagination and allows us to focus on whatever good things we wish–not the least of which includes the groups who once got to rule unopposed and whose presence was normative.

Sanders' political call to recapture the past can never be realized, and any serious attempt to achieve it would necessarily be catastrophic and oppressive. But its real intent is not to be followed in earnest but to signal to folks who are afraid of the very real changes that are transforming our nation that their fears are legitimate, and that the changes they are facing are dangerous and bad, as are those who are causing them. These changes cannot be reversed in policy, but performative politics can convey a sense of solidarity and affirmation to those who are frightened by them. The risk of this solidarity is that it comes at the cost of vilifying and, all too often, actually harming our fellow citizens.