Manchin in a Nutshell
The West Virginia Senator is the epicenter of contemporary American politics.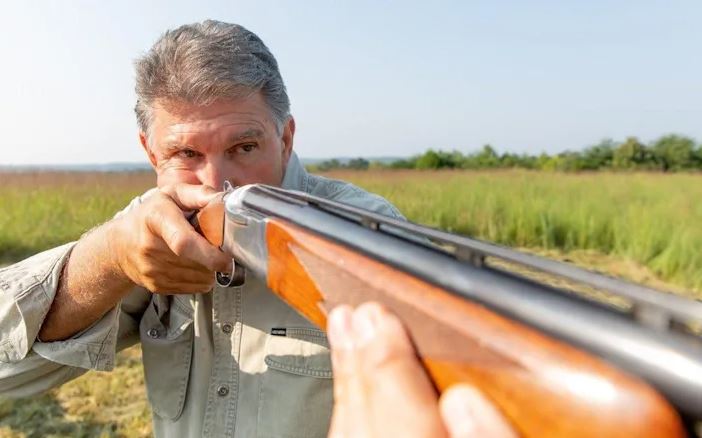 An ABC News report on Joe Manchin's negotiations within the Democratic Party leads with this "aw shucks" observation that could read as a barely-disguised threat:
"I don't know where in the hell I belong," Sen. Joe Manchin, the West Virginia Democrat, said Tuesday when asked about possibly switching parties amid his stubborn bargaining with frustrated fellow Democrats and President Joe Biden.

Manchin said people approach him "every day" about doing so, and that it would be an easy decision. But he insisted he won't, speaking out in a revealing interview with Economic Club for Growth Chairman David Rubenstein.

"Is that the purpose of being involved in public service? Because it's easy?" Manchin asked. "Do you think by having a "D" or an "R" or an "I" is going to change who I am?" he said, adding he didn't believe Republicans would be any more pleased with him than Democrats are right now.
But this nugget from later in the piece strikes me as more revealing:
He called being the only statewide Democratic public official in his home state "very lonely," but said he understands why his constituents mostly vote for Republicans.

"My little state has never complained. We've done all the heavy lifting — we've done the mining, we've made the steel, we've done everything it took for this country to be a the superpower of the world," Manchin said. "And all of a sudden they took a breath and looked back and we're not good enough, we're not clean enough, we're not green enough, we're not smart enough, so to hell with you. So, they said, 'Well, to hell with you, too.'"
Aside from vastly overstating West Virginia's role in mining coal and producing steel—they've historically been pretty far down both lists—the sense of being downtrodden and despised is thick. Then again, it's certainly true that they've been the target of federal regulation for unsafe practices. The state's coal mining practices were notoriously the worst in the industry and they're the site of the worst disaster in US coal mining history. Indeed, the Bureau of Mines was created in response to that disaster.
Regardless, this sense that the poorest, least productive, least educated parts of society are what makes it great combined with a resentment that it's looked down upon explains a lot about the state of American politics.