Margaret Woodward: Air War Commander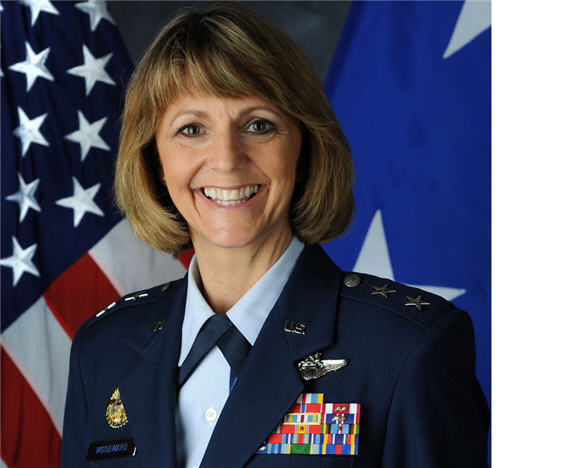 The air war over Libya is being commanded by a woman, Thomas Ricks points out:
This is the general overseeing the American part of the air campaign in Libya. Air Force Maj. Gen. Margaret Woodward, commander of the 17th Air Force, based in Germany, seems to be an expert in refueling and mobility, which is probably why she was picked for Africa Command, whose planners likely expected the command mainly to be doing humanitarian relief missions. Instead she is overseeing airstrikes by B-2 bombers, F-15E fighter/bombers, and F-16 CJ jammers.

To my knowledge, this is the first time a woman has ever overseen an air campaign.
This was inevitable, as woman are allowed to fill more roles in the armed forces. But Ricks is likely right: No one figured she'd actually be doing this when she was sent to AFRICOM.
In thinking how far we've come, I'm again reminded of a long-ago Bill Murray bit on "Saturday Night Live." We were re-instituting registration for the Selective Service and, this being the era of the ERA, some were proposing making women sign up, too. (It ultimately never happened.) Murray allowed that it was a swell idea and that, in fact, we should draft only women. That way, if we got into war with the Soviets and lost, we could rub their noses in their getting beaten by "a bunch of women." Conversely, if we lost, we could just say, "Big deal. So you beat a bunch of women."