Marginal Differences Magnify Individual Races
We used to (usually) know the results on Election Night because the outcomes were clearer.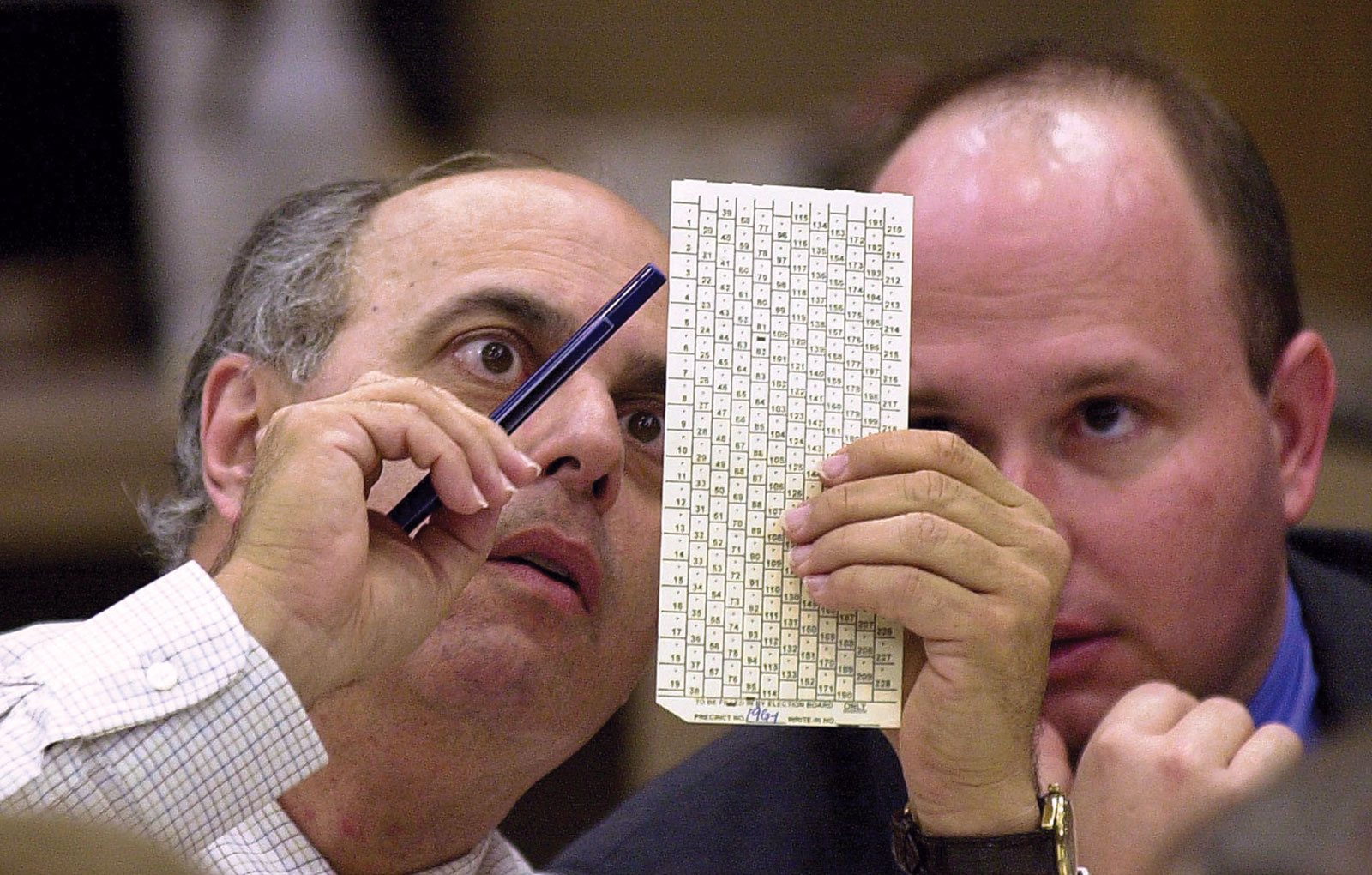 While I continue to believe states need to improve their vote-counting mechanisms to account for the increased reliance on mail-in voting (or move to drop boxes or some other alternative measure to get all ballots in by Election Day so they can be counted more expeditiously) my friend and co-blogger Steven Taylor makes an important point in a comment thread:
I really do think, and we can set 2000 aside, that the notion that we always knew on Election Day is overblown. What has changed is that specific seats were not this important. It has always taken a few days to know the final House count, for example. It is just that most people don't pay attention to that because they don't care exactly how many seats a party wins, just who the majority is.
The reason we remember the 2022 Georgia run-off elections that decided the fate of the Senate and the 2000 court battles between George W. Bush and Al Gore to determine the fate of Florida's Electoral College votes so well is because they're so unusual.
Here's the party breakdown of the US House of Representatives from 1977 to 2023*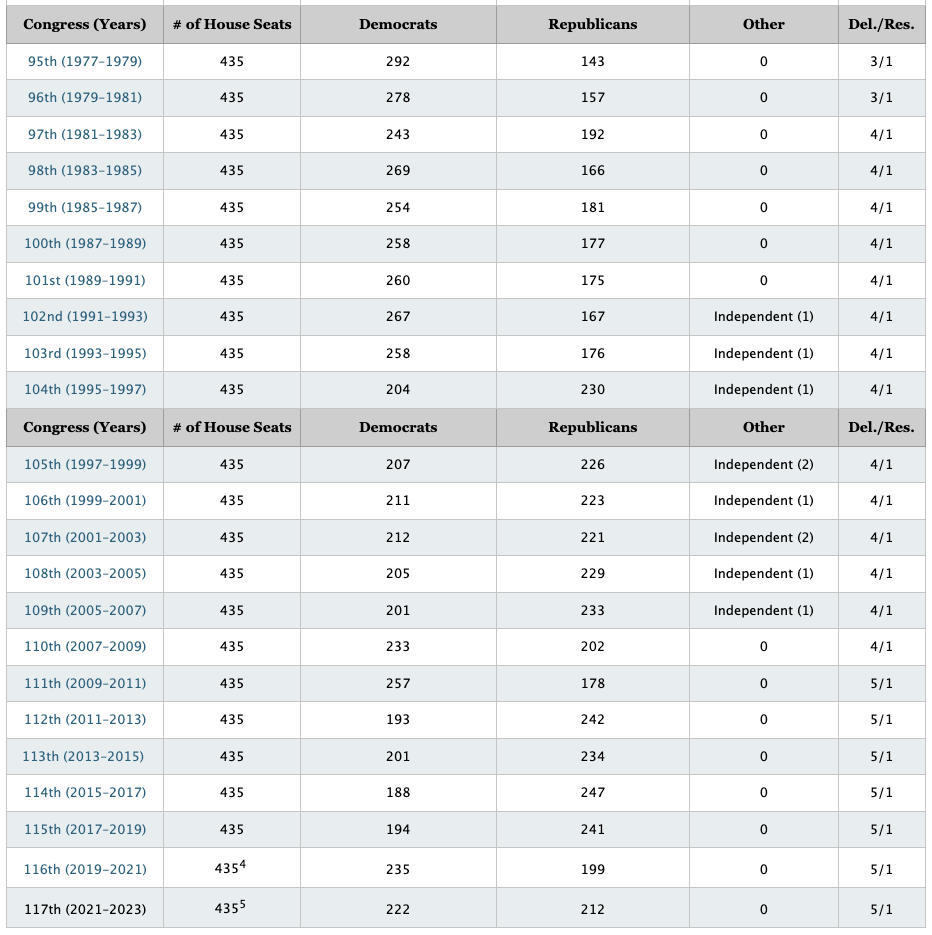 As you can see, in most cycles there was simply no reason to pay attention to marginal races that may have been decided late. The ongoing counting for the 118th Congress (not shown here, obviously) is the first time since the 72nd Congress of 1931-33 (not shown; the margin was 216 Democrats to 218 Republicans) that the balance was close and that predates television coverage of elections by a good bit. **
The Senate's sister page, for whatever reason, does not provide a neat chart but here's my own:
Congress
Democrats
Republicans
95th (1977-79)
61
38
96th (1979-81)
58
41
97th (1981-83)
46
53
98th (1983-85)
45
55
99th (1985-87)
47
53
100th (1987-89)
55
45
101st (1989-91)
55
45
102nd (1991-93)
56
44
103rd (1993-95)
57
43
104th (1995-97)
48
52
105th (1997-99)
45
55
106th (1999-2001)
45
55
107th (2001-03)
Jan 3-20 50 (Dem control)
Jan 20-Jun 6 50
Jun 6, 2001-Nov 12, 2002 50+1 (Dem control)
Nov 12, 2002-Jan 3, 2003 48 + 1
Jan 3-20 50
Jan 20-Jun 6 50 (GOP control)
Jun 6, 2001-Nov 12, 2002 49
Nov 12, 2002-Jan 3, 2003 50 (GOP control)
108th (2003-05)
48+1
51
109th (2005-07)
44+1
55
110th (2007-09)
49+2
49
111th (2009-11)
59
41
112th (2011-13)
51
47
113th (2013-15)
53
45
114th (2015-17)
44
54
115th (2017-19)
47
51
116th (2019-21)
45
53
117th (2021-23)
48+2 (Dem control)
50
We all remember that bizarre period in the 107th Congress, with constant party turnover due to death and defection, quite well. And that had nothing to do with slow counting. And, again, we remember the twin runoffs in Georgia last year, since they were for all the marbles.
Add in the fact that, until very recently, the parties were much less polarized and thus more amenable to compromise, and the stakes were simply lower.
__________________
*I chose this range because it's what fit neatly on my computer screen but it roughly coincides with my own interest in such things.
**Even more oddly, according to a footnote regarding that Congress, "Before the first day of Congress, 14 Representatives-elect died. The results of the special elections caused party control of the House to change, and Democrats organized with the majority of the House seats." I have no idea what the cause of that was but it's tangential to our discussion here.