Marine's Sexual Assault Conviction Overturned Over Command Influence
The President's well-intentioned campaign against military sex crimes has backfired.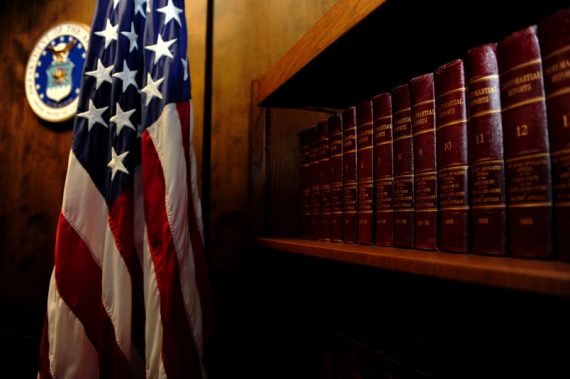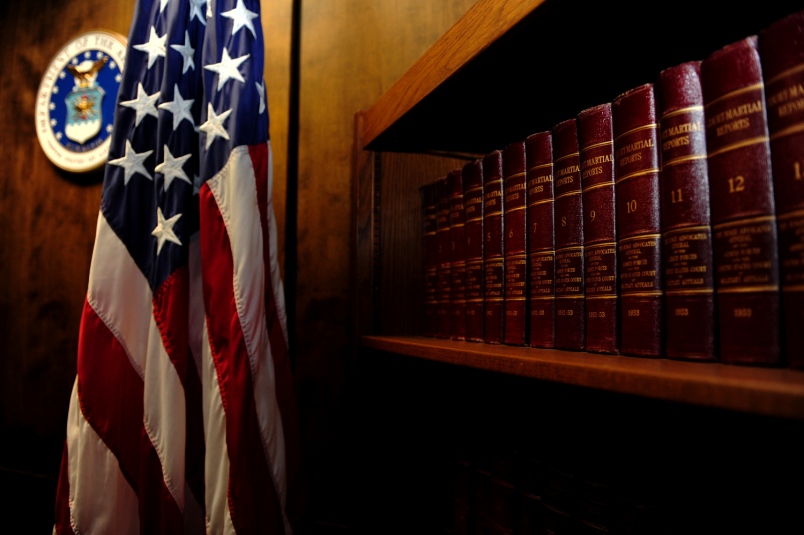 A military appeals court has ruled that the Marine Commandant illegally influenced the adjudication of sexual assault.
AP ("Marine's sex assault conviction tossed; appeals court says leader's remarks influenced trial"):
The Marine Corps' highest-ranking officer illegally influenced a jury with a series of talks about cracking down on sex assault cases, according to a military appeals court that has overturned an enlisted man's conviction.

In its May 22 ruling, the U.S. Navy-Marine Corps Court of Criminal Appeals says commandant Gen. James Amos' push against sexual assault was unlawful command influence. The court set aside the 19-year sentence at Fort Leavenworth, Kansas, handed down to Staff Sgt. Stephen P. Howell in October 2012. He was convicted after a military court trial at Parris Island, South Carolina, of rape, forcible sodomy, adultery and other charges against a Lexington woman.

The ruling comes as the military and Congress seeks to crack down on sexual assaults in the ranks. In Amos' 2012 remarks, he said court-martial panels were becoming soft on such cases and urged tough actions.

Amos said "the fact of the matter is, 80 percent of the (allegations) are legitimate sexual assault" rather than "buyer's remorse."

In the May ruling, Chief Judge Moira Modzelewski wrote: "An objective, disinterested observer, knowing that potential court-martial members heard this very personal appeal … to 'fix' the sexual assault problem, would harbor significant doubts about the fairness of a sexual assault trial held shortly thereafter in June."

Modzelewski, a Navy captain, left open the possibility of a new trial for Howell. The Marine Corps has until June 21 to appeal the case or return it to the presiding judge in South Carolina.

Howell's attorney, Ed Massey of Erlanger, Kentucky, said Howell is stuck in the military brig until the Marine Corps makes its next move.

"He is sitting in Leavenworth with his sentence and guilty verdict set aside," Massey said. "He is just sitting there."

The case stems from allegations made by a Lexington woman whose son was being recruited by Howell. Howell maintained that any sexual contact with the woman was consensual.

Charles Rose, a former judge advocate in the Army and now a professor at Stetson University Law School in Gulfport, Fla., said the ruling could become problematic for prosecutors in other cases involving Marines. The potential for such a ruling "has been hanging out there for a while," Rose said.

But as long as the comments are associated strictly with the Marines, they likely won't cause problems for the Army, Navy or Air Force, Rose said.

Only if defense attorneys can find a way to attribute the remarks to the commander-in-chief "or his agents" would Amos' comments potentially become an issue in other branches of the service, Rose said.
Obama is not only a graduate of Harvard Law School but taught for years at the University of Chicago Law School, two of the most prestigious legal institutions in the country. Nor is he at this stage a neophyte; he's been president four years. Surely, he should have understood the impact of his words here.

Alas, this is a case of his multiple roles being in conflict. As the nation's head of state and as the Democratic party's leader, he had to say these things about the outrage of sexual assault, let alone that committed by top officers. As commander-in-chief of the armed forces, it was also imperative to make it clear that this behavior can not and will not be tolerated. But that role also brings with it a responsibility to not prejudice trials that would come before military juries. He failed in that responsibility.

The commander-in-chief can—and indeed must—demand that his subordinates follow the Uniform Code of Military Justice and order commanders to vigorously enforce parts of that law that are being ignored. What he can not do is issue statements that those accused of crimes are guilty or  urge specific punishments; that can quite reasonably be taken as a direct order.
As
Butch Bracknell
, a former Atlantic Council colleague and (since retired) lieutenant colonel in the Marine JAG corps, wrote in the comments section of the post,
 Lets cut the President a little slack here. Con Law professor or not, UCI is not a universal legal concept: it is LIMITED to the military law context only, and there's no reason he should have really foreseen the impact of his words. There is simply no analogue in civil law. The Governor of Texas can say in a press conference "every murder conviction should result in a death sentence" and it introduces NO legal error. The military system is different because jurors are also reflexive orders followers and there is a huge risk their tendency to follow orders will overcome their duty to exercise independent judgment as a juror. And the President made these remarks extemporaneously, sort of blindsided by a reporter's question as he met with a foreign leader. If this was said at a press conference ABOUT MILITARY SEXUAL ASSAULT it would be less understandable. If there is a failure here — IF — it's with DOD for failing to foresee this very scenario and failing to send over a white paper to the President's communications gurus. Like they would have read it.
Amos' words, befitting a Marine, were more blunt than the president's. But, given that he was under direct order from the commander-in-chief to fix this problem, I'm not sure what the hell he was supposed to do. The president could hardly have been more clear:
The bottom line is: I have no tolerance for this," Obama said at a press conference following his meeting with South Korean President Park Geun-hye.

'I expect consequences," Obama added. "So I don't just want more speeches or awareness programs or training, but ultimately folks look the other way. If we find out somebody's engaging in this, they've got to be held accountable – prosecuted, stripped of their positions, court martialed, fired, dishonorably discharged. Period."
Regardless, it doesn't take a particularly creative reading of Article 37 of the UCMJ, which defines Unlawfully Influencing Action of the Court, to see either Obama's or Amos' words as being in contravention:
(a) No authority convening a general, special, or summary court-martial, nor any other commanding officer, may censure, reprimand, or admonish the court or any member, military judge, or counsel thereof, with respect to the findings or sentence adjudged by the court, or with respect to any other exercises of its or his functions in the conduct of the proceedings. No person subject to this chapter may attempt to coerce or, by any unauthorized means, influence the action of a court-martial or any other military tribunal or any member thereof, in reaching the findings or sentence in any case, or the action of any convening, approving, or reviewing authority with respect to his judicial acts. The foregoing provisions of the subsection shall not apply with respect to (1) general instructional or informational courses in military justice if such courses are designed solely for the purpose of instructing members of a command in the substantive and procedural aspects of courts-martial, or (2) to statements and instructions given in open court by the military judge, president of a special court-martial, or counsel.

(b) In the preparation of an effectiveness, fitness, or efficiency report on any other report or document used in whole or in part for the purpose of determining whether a member of the armed forces is qualified to be advanced, in grade, or in determining the assignment or transfer of a member of the armed forces or in determining whether a member of the armed forces should be retained on active duty, no person subject to this chapter may, in preparing any such report (1) consider or evaluate the performance of duty of any such member, as counsel, represented any accused before a court-martial.
What's not at all clear from my reading of commentary on this issues is how wide a swath these rulings need to cut. Modzelewski, for example, pointedly noted the proximity of Amos' remarks to the trial. But, even then, surely, justice doesn't demand that every Marine—or, indeed, anyone under Obama's purview—be given a free pass for sexual assault on the grounds that the boss indicated that they wanted to see people punished if they committed that particular crime.
UPDATE: For a deep dive into Modzelewski's opinion, see "More On Unlawful Command Influence."