Military Judge: Obama's Comments On Military Sex Abuse An "Undue Command Influence"
Did President Obama's comments about taking a tough stand on military sexual assault constitute "undue influence" on specific cases? One military judge says that they did.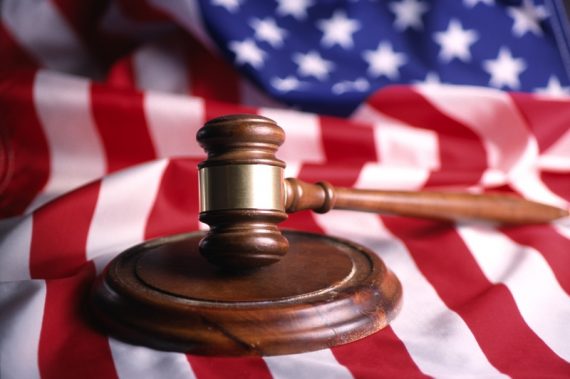 A military judge presiding over the Court Martial of two members of the United States Navy on charges related to the hot-button issue of sexual assault has ruled that recent statements by President Obama and others in the chain of command constituted undue influence over the proceedings:
Two defendants in military sexual assault cases cannot be punitively discharged, if found guilty, because of "unlawful command influence" derived from comments made by President Barack Obama, a judge ruled in a Hawaii military court this week.

Navy Judge Cmdr. Marcus Fulton ruled during pretrial hearings in two sexual assault cases — U.S. vs. Johnson and U.S. vs. Fuentes — that comments made by Obama as commander in chief would unduly influence any potential sentencing, according to a court documents obtained by Stars and Stripes.

On Wednesday and Thursday, Fulton approved the pretrial defense motions, which used as evidence comments that Obama made about sexual assault at a May 7 news conference.

(…)

The judge's pretrial ruling means that if either defendant is found guilty, whether by a jury or a military judge, they cannot receive a bad conduct discharge or a dishonorable discharge. Sailors found guilty under the Uniform Code of Military Justice's Article 120, which covers several sexual crimes including assault and rape, generally receive punitive discharges.

"A member of the public would not hear the President's statement to be a simple admonition to hold members accountable," Fulton stated. "A member of the public would draw the connection between the 'dishonorable discharge' required by the President and a punitive discharge approved by the convening authority.

"The strain on the system created by asking a convening authority to disregard [Obama's] statement in this environment would be too much to sustain public confidence."

The ruling sets the stage for defense attorneys to use the same arguments in sexual assault cases throughout the military.

Should other judges accept the same line of reasoning, commands would have to consider issuing lesser administrative discharges to servicemembers found guilty of sexual assault. In some cases, this could allow servicemembers found guilty of sex crimes to retain veterans benefits, according to Defense Department regulations.

"I think that as a defense attorney, I would raise this argument in virtually any [sexual assault] case I had," said Victor Hansen, vice president of the National Institute of Military Justice and former instructor at the Army's JAG school.
To be fair, the Judge in this case also abased his ruling on comments made by a number of high-ranking military officials including the Secretary of Defense, the Chief of Naval Operations, and several others below them in the chain in command but still well above the level of the men facing trial in Hawaii. It's also worth noting that none of these comments addressed the facts at issue  in these cases or the allegations against these two individual defendants. While the comments of Secretary Hagel and others are mentioned in the ruling, though, it seems clear that the President's comments were a substantial part of Judge's ruling here. Those comments, you may recall, were made at a press appearance on May 7th during the height of the latest revelations about the sexual assault problem in the military:
President Barack Obama said Tuesday that he has "no tolerance" for sexual assault in the military, comments made in the wake of a new Pentagon report showing the instances of such crimes have spiked since 2010.

The president said he had spoken today with Defense Secretary Chuck Hagel to urge him to "exponentially step up" efforts to identify suspects in assaults, and aggressively prosecute those cases.

"The bottom line is: I have no tolerance for this," Obama said at a press conference following his meeting with South Korean President Park Geun-hye.

'I expect consequences," Obama added. "So I don't just want more speeches or awareness programs or training, but ultimately folks look the other way. If we find out somebody's engaging in this, they've got to be held accountable – prosecuted, stripped of their positions, court martialed, fired, dishonorably discharged. Period."

(…)

"For those who are in uniform who've experience sexual assault, I want them to hear directly from their commander in chief that I've got their backs," the president said. "I will support them. And we're not going to tolerate this stuff, and there will be accountability."
What constitutes "undue command influence" is, at least in part, established by Article 37 of the Uniform Code of Military Justice:
(a) No authority convening a general, special, or summary court-martial, nor any other commanding officer, may censure, reprimand, or admonish the court or any member, military judge, or counsel thereof, with respect to the findings or sentence adjudged by the court, or with respect to any other exercises of its or his functions in the conduct of the proceedings. No person subject to this chapter may attempt to coerce or, by any unauthorized means, influence the action of a court-martial or any other military tribunal or any member thereof, in reaching the findings or sentence in any case, or the action of any convening, approving, or reviewing authority with respect to his judicial acts. The foregoing provisions of the subsection shall not apply with respect to (1) general instructional or informational courses in military justice if such courses are designed solely for the purpose of instructing members of a command in the substantive and procedural aspects of courts-martial, or (2) to statements and instructions given in open court by the military judge, president of a special court-martial, or counsel.
The operative question here is whether the comments by President Obama and others in the chain of command, which based on how they are set forth in the opinion seem to be little more than generalized statements about the need for increased vigilance against sexual assault in the military constitute an attempt to "coerce or, by any unauthorized means, influence the action of a court-martial or any other military tribunal or any member thereof, in reaching the findings or sentence in any case, or the action of any convening, approving, or reviewing authority with respect to his judicial acts."  In his ruling, the presiding Judge found that there was sufficient reason to believe that the President's insistence that members of the military who have engaged in sexual assault should be "prosecuted, stripped of their positions, court martialed, fired, dishonorably discharged" constituted at least potential undue influence over the sentencing phase of the hearing in the case before him. Consequently, he ruled that if the Defendant is convicted, the military jury would not be able to impose a dishonorable discharge or similar punishing upon him. As noted above, this would potentially mean that the Defendant would remain fully eligible for all veterans benefits despite having been convicted of a crime while in the military.
I don't have the expertise in military criminal law to comment on the Judge's decision here, however the immediate consequences of his ruling. Defense attorneys representing members of the military facing similar charges will without a doubt file similar motions in the cases they are involved in, and we're likely to get contradictory rulings on the matter from the presiding Judges in each of those cases. Additionally, the ruling in these cases will likely end up being appealed, likely before the trial actually starts. As for the President's statement itself, I can't help but think that the Judge got it wrong here. On it's face, what the President said struck me as a general, benign, statement regarding future policy and the message that the Commander in Chief wishes the military to take the issue of sexual assault far more seriously than it has been. Is that "undue command influence?" As I said, I'm not an expert in this area so I'll leave that to others, but it does feel to me like the Judge went a little over the top here. I suppose we can be grateful that he didn't dismiss the cases completely.
On a general level, though, this case does point out the importance of the White House in general, and the President specifically, not getting involved in criminal investigations and prosecutions that occur under his watch, whether in the civilian or military spheres. Recently, for example, the White House has been criticized for not commenting directly on the Justice Department's investigation of leaks that includes pursuing information from journalists using subpoenas and search warrants. There has also been a lot of criticism directed at the White House from the right for it failure to officially designating the November 2009 Ford Hood massacre as a terrorist act, and that Major Nidal Hasan continues to receive his military pay while awaiting trial on those charges. In both cases, the White House has pointedly refused to comment on the cases at hand, and that was entirely the appropriate reaction. Specific comments from the President regarding guilt or innocence of a Defendant would be highly inappropriate and would likely result in defense attorneys moving for mistrials at any criminal proceeding. The comments the President made here, of course, were not about a specific  case, but this ruling is a pretty good reminder of what could happen if Presidents started bending to the demands of reporters or political opponents that they make comment on such matters.
Here is a copy of the Judge's opinion: