Marriage Habits Reinforcing Class Structure
In a groundbreaking investigative report, the New York Times has found that it's easier to raise children if there are two parents and two incomes than one parent and one income.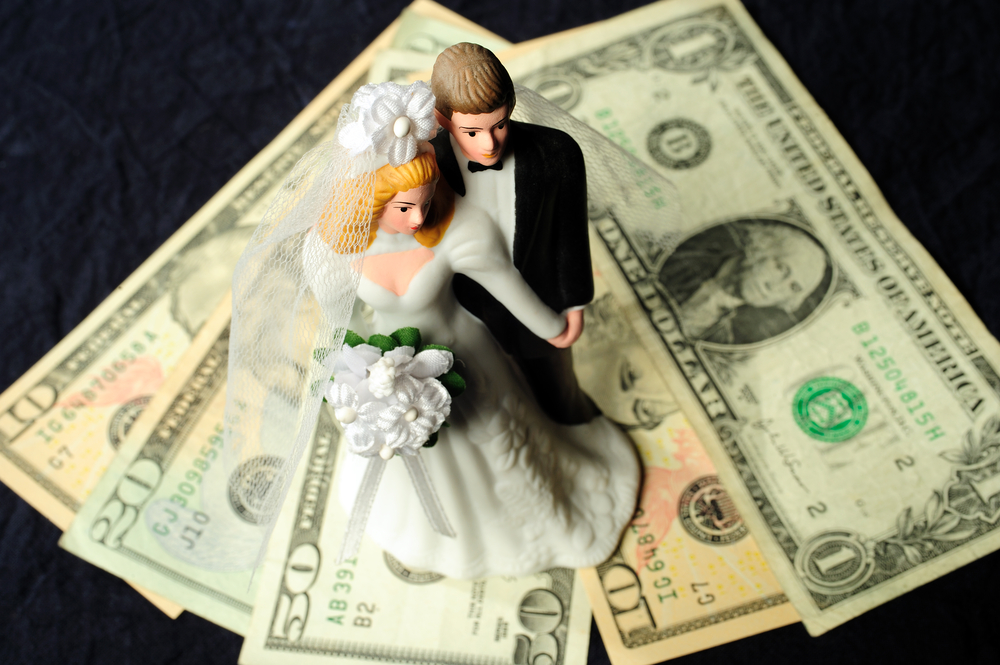 In a groundbreaking investigative report, the New York Times has found that it's easier to raise children if there are two parents and two incomes than one parent and one income. This. Changes. Everything.
Jason DeParle ("Two Classes, Divided by 'I Do'"):
Jessica Schairer has so much in common with her boss, Chris Faulkner, that a visitor to the day care center they run might get them confused.

They are both friendly white women from modest Midwestern backgrounds who left for college with conventional hopes of marriage, motherhood and career. They both have children in elementary school. They pass their days in similar ways: juggling toddlers, coaching teachers and swapping small secrets that mark them as friends. They even got tattoos together. Though Ms. Faulkner, as the boss, earns more money, the difference is a gap, not a chasm.

But a friendship that evokes parity by day becomes a study of inequality at night and a testament to the way family structure deepens class divides. Ms. Faulkner is married and living on two paychecks, while Ms. Schairer is raising her children by herself. That gives the Faulkner family a profound advantage in income and nurturing time, and makes their children statistically more likely to finish college, find good jobs and form stable marriages.

Ms. Faulkner goes home to a trim subdivision and weekends crowded with children's events. Ms. Schairer's rent consumes more than half her income, and she scrapes by on food stamps.

"I see Chris's kids — they're in swimming and karate and baseball and Boy Scouts, and it seems like it's always her or her husband who's able to make it there," Ms. Schairer said. "That's something I wish I could do for my kids. But number one, that stuff costs a lot of money and, two, I just don't have the time."
Having gone from the optimal to the suboptimal ratio of parents and incomes myself last November, I'm more profoundly aware of how true this is than before. But it was of course obvious even when I was single and childless.
There's more to the story, though, than just the banal observation that more hands and more money are better than the alternative.
The economic storms of recent years have raised concerns about growing inequality and questions about a core national faith, that even Americans of humble backgrounds have a good chance of getting ahead. Most of the discussion has focused on labor market forces like falling blue-collar wages and lavish Wall Street pay.

But striking changes in family structure have also broadened income gaps and posed new barriers to upward mobility. College-educated Americans like the Faulkners are increasingly likely to marry one another, compounding their growing advantages in pay. Less-educated women like Ms. Schairer, who left college without finishing her degree, are growing less likely to marry at all, raising children on pinched paychecks that come in ones, not twos.

Estimates vary widely, but scholars have said that changes in marriage patterns — as opposed to changes in individual earnings — may account for as much as 40 percent of the growth in certain measures of inequality. Long a nation of economic extremes, the United States is also becoming a society of family haves and family have-nots, with marriage and its rewards evermore confined to the fortunate classes.

"It is the privileged Americans who are marrying, and marrying helps them stay privileged," said Andrew Cherlin, a sociologist at Johns Hopkins University.

About 41 percent of births in the United States occur outside marriage, up sharply from 17 percent three decades ago. But equally sharp are the educational divides, according to an analysis by Child Trends, a Washington research group. Less than 10 percent of the births to college-educated women occur outside marriage, while for women with high school degrees or less the figure is nearly 60 percent.

Long concentrated among minorities, motherhood outside marriage now varies by class about as much as it does by race. It is growing fastest in the lower reaches of the white middle class — among women like Ms. Schairer who have some postsecondary schooling but no four-year degree.

While many children of single mothers flourish (two of the last three presidents had mothers who were single during part of their childhood), a large body of research shows that they are more likely than similar children with married parents to experience childhood poverty, act up in class, become teenage parents and drop out of school.

Sara McLanahan, a Princeton sociologist, warns that family structure increasingly consigns children to "diverging destinies."

Married couples are having children later than they used to, divorcing less and investing heavily in parenting time. By contrast, a growing share of single mothers have never married, and many have children with more than one man.

"The people with more education tend to have stable family structures with committed, involved fathers," Ms. McLanahan said. "The people with less education are more likely to have complex, unstable situations involving men who come and go."

She said, "I think this process is creating greater gaps in these children's life chances."
Again, at one level, this is a blinding flash of the obvious. Of course, all things being equal, married, educated, and successful is a better parenting model than single, ignorant, and broke. But the underlying trend, of successful people marrying other successful people while the less successful aren't marrying at all is indeed worrisome. The former makes all the sense in the world. As an educated professional, I can attest that I have little interest in partnering with a woman who dropped out of school—or, rather, the type of woman who tends to drop out of school; a highly intelligent autodidact would be perfectly fine. It's interesting, though, that those who deviate from the traditional path to success are now skipping marriage, too; that's a relatively new trend.
This is quite related to this morning's earlier discussion of America's decreasing social mobility, which comes from elite parents being able to pass enormous advantages to their children and thus effectively creating barriers to entry to children of non-elites.
Hat tip: Jimmy Sky. Bridal couple with money image via Shutterstock.