Massive Vacancies at Defense and State Departments
There are far too many appointed positions in the US government. And many of them are unfilled.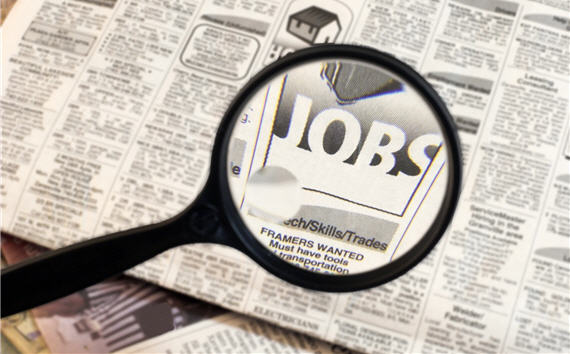 Foreign Policy updates us on a growing problem: a huge number of vacancies in critical foreign policy and defense posts:
More than 20 percent of the 53 senior political appointee positions across the building are either vacant or staffed with acting personnel, according to data provided to Situation Report. Among the jobs that require Senate confirmation, there are currently 11 filled by acting personnel, some for more than a year or longer. And with Assistant Secretary of Defense for Asian and Pacific Security Affairs Mark Lippert fleeting up to become the special assistant, or TSA, to Defense Secretary Chuck Hagel, as we were reported last week, the number of positions staffed by acting personnel will soon climb to 12.

And, another two positions — the assistant secretary of the Air Force for acquisition, and the principal deputy undersecretary of defense for personnel and readiness — are simply vacant.

It's not unlike the State Department, where The Cable's Josh Rogin reported recently that a number of key jobs are vacant — or, for that matter, a number of other agencies across government, from Commerce to NOAA. "It's a problem that ebbs and flows," CSIS's David Berteau told Situation Report, noting that the number of Senate-confirmed positions in the Pentagon was 46 under Bush 41 — now it's 53, a 15 percent increase. "That's not enormous, but it's a pretty big number," he said.

With each job, it's a question of getting the White House to put a name forward, then getting through the hearing process, and then getting full Senate confirmation. Currently, Senate staffers tell us there is only one nominee awaiting confirmation by the Senate: Alan Estevez, to be principal deputy under secretary of defense for acquisition, technology and logistics. No one has been yet nominated by the White House for any jobs since Hagel arrived at the Pentagon. But Berteau notes that when there is new leadership, the already-slow process slows even more. "You do have the dynamic when a John Kerry or a Chuck Hagel come in, you'll slow up the nominating process," he said. They ask themselves, "Who do need, who do I got, where do I get to pick from?"
Some of this is the normal ebb-and-flow between administrations. While President Obama was re-elected, he's virtually starting from scratch in terms of his cabinet. Kerry and Hagel are both new to their posts.
But, while congressional obstructionism is usually the key problem, this one seems to be mostly on the administration: they're not putting names forward. Kerry, certainly, has been on the job long enough to have come up with the names of the key deputies he wants. That's especially true considering that he already had a team at the Senate Foreign Relations Committee.
Beyond that, though, this is another data point in support of a position I've held for some time: there are far, far too many appointed positions in our government. Yes, the president ought to be able to put his stamp on policy, and bringing in outsiders of his selection at the top leadership levels helps facilitate that. It makes sense to have appointed cabinet secretaries , deputy secretaries, and even undersecretaries. But do we really need to appoint assistant secretaries and deputy assistant secretaries? Why not fill those from the ranks of the professionals of the Senior Executive Service?