McConnell Seems to Rule out Confirming Biden SCOTUS Pick after 2022
He's in the minority but promises to start obstructing again if that changes.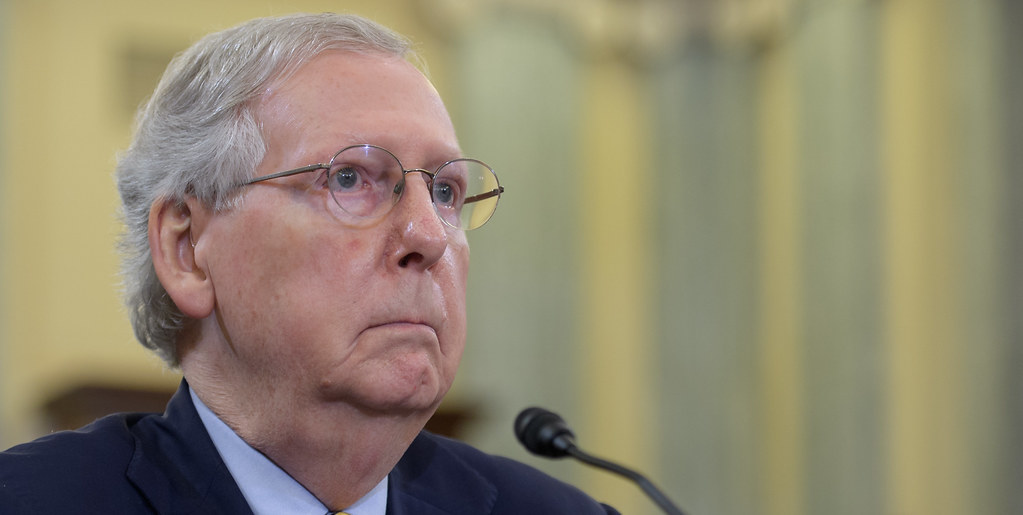 CNN's Chris Cillizza ("Mitch McConnell plays his Supreme Court card"):
If President Joe Biden wants to fill a Supreme Court vacancy, he had better hope a seat opens up between now and the end of 2022.

That's the unmistakeable message sent by Senate Minority Leader Mitch McConnell (R) in an interview Monday with conservative talk radio host Hugh Hewitt.

"I think in the middle of a presidential election, if you have a Senate of the opposite party of the president, you have to go back to the 1880s to find the last time a vacancy was filled," McConnell told Hewitt. "So I think it's highly unlikely. In fact, no, I don't think either party if it controlled, if it were different from the president, would confirm a Supreme Court nominee in the middle of an election."

Asked about whether he would allow the confirmation of a justice in 2023, McConnell was, um, circumspect. "Well, we'd have to wait and see what happens," he said.

Which, in McConnell-speak, is a "no."
That's certainly my reading.
While I once believed that Presidents are entitled to have qualified Supreme Court nominees confirmed, I've long since come around to the view that, if the opposite party controls the Senate, it's perfectly reasonable for them to demand one that's relatively moderate. Barack Obama upheld his end of that implicit bargain with his choice of the relatively senior, relatively moderate Merrick Garland to replace the late Antonin Scalia in early 2016 and McConnell simply refused to have hearings.
I'm amenable to the notion that, very late in a Presidential election cycle, it's reasonable for an opposite-party Senate to refuse to have hearings until after the election. If the President is re-elected or his party's nominee wins, the confirmation process goes forward. If not, tough luck. But February—with almost a year left in a four-year term—is obviously unreasonable. The two-year mark of a four-year term? It's effectively a partial coup.
McConnell has demonstrated time and again, though, that it's simply about having the votes. If his caucus goes along with him, he can in fact refuse to hold hearings if he holds the majority in 2023. But that would be true through the duration of a presidential term. Indeed, it's likely that, were he the Majority Leader right now, he'd already find a nominal excuse for blocking a vote.