McConnell Would Fill Court Vacancy in 2020
Hypocritical? Sure. Surprising? No.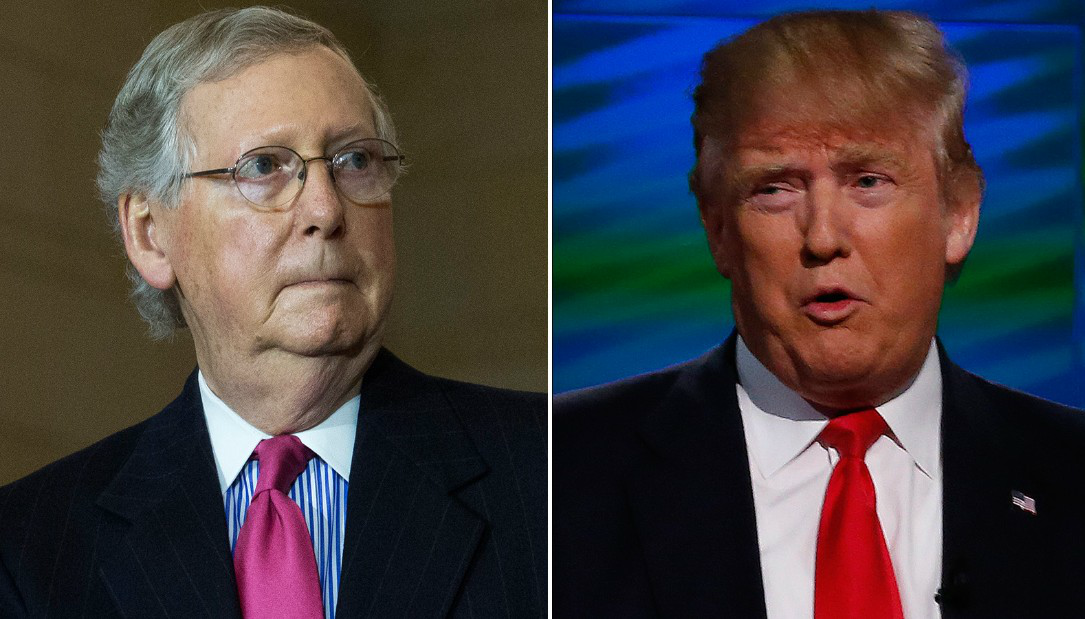 Shocking no one, the Senate Majority Leader confirmed yesterday that he would not repeat the Merrick Garland gambit were a Supreme Court vacancy emerge during the next presidential election year.
Senate Majority Leader Mitch McConnell said Tuesday if a Supreme Court vacancy occurs during next year's presidential election, he would work to confirm a nominee appointed by President Donald Trump.


That's a move that is in sharp contrast to his decision to block President Barack Obama's nominee to the high court following the death of Justice Antonin Scalia in February 2016.


At the time, he cited the right of the voters in the presidential election to decide whether a Democrat or a Republican would fill that opening, a move that infuriated Democrats.


Speaking at a Paducah Chamber of Commerce luncheon in Kentucky, McConnell was asked by an attendee, "Should a Supreme Court justice die next year, what will your position be on filling that spot?"

The leader took a long sip of what appeared to be iced tea before announcing with a smile, "Oh, we'd fill it," triggering loud laughter from the audience.
I mean, of course he would.
How does he justify abandoning the pretense that the Garland move was based on principle?
David Popp, a spokesman for McConnell, said the difference between now and three years ago, when McConnell famously blocked Judge Merrick Garland's ascension to the Supreme Court, is that at that time the White House was controlled by a Democrat and the Senate by Republicans. This time, both are controlled by the GOP.
Well . . . yeah. But that's the opposite of a principle. That's craven partisanship.
Even though I didn't vote for Barack Obama, I thought he deserved to fill the vacant seat. Scalia died on February 13 and Garland was appointed on March 16. The election was still eight months away and Obama had another ten months left in his second term.
Given that Republicans controlled the Senate, I would have supported their being hard-nosed about Scalia being replaced by a radically leftist jurist. But Garland is a moderate and, frankly, a little on the old side. Denying him a vote was simply unconscionable—although well within the prerogative of the Senate.
Additionally, I can see an argument for the Senate not confirming a Justice during the lame duck session, particularly if the election resulted in a change in partisan control of the White House. But, of course, if Trump is defeated in November McConnell and company would rush to fill a vacancy before, say, a President Biden took office.
Update (Doug Mataconis): As it turns out, James and I were both working on a post on this issue at the same time. You can find my post at this link.