Michele Bachmann Attacks Michelle Obama Over Breast-Feeding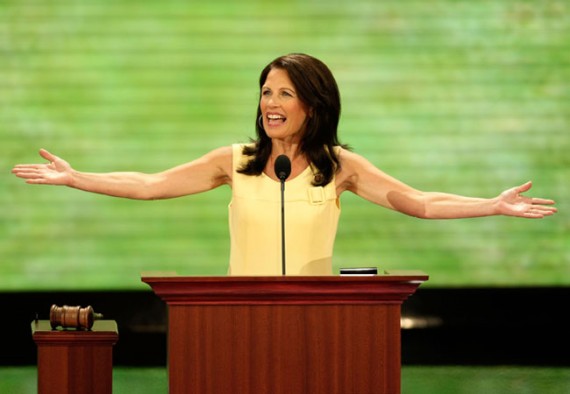 This may well qualify as the most idiotic political controversy that Michelle Bachmann has ever waded into:
Washington (CNN) – Rep. Michele Bachmann, a potential Republican presidential candidate, is taking issue with Michelle Obama over the first lady's recent promotion of breast-feeding.

Speaking to conservative talk radio host Laura Ingraham Tuesday, the Minnesota Republican said Obama's efforts to promote breast-feeding and the IRS's announcement that nursing supplies that aide in the practice can be deducted from tax returns amounts to a "new definition [of] the nanny state."

"This is very consistent with where the hard left is coming from," Bachmann told Ingraham. "For them, government is the answer to every problem."

"I've given birth to five babies and I breast fed every single one of these babies," she added. "To think that government has to go out and buy my breast pump for my babies? You wanna talk about the nanny state, I think you just got a new definition."
Of course, Bachmann is completely mis-representing what's going on here. If  this were really the "Nanny State" then the government would be mandating that all babies be breast-fed, although it's unclear how such a mandate could ever be enforced. What this is all about is a question of whether or not a breast pump should be considered a medical device under the tax code, and thus a tax deductible as a medical expense (although, of course, medical expenses are only deductible if they reach a certain percentage of Adjusted Gross Income). While I would much prefer a simpler tax code with fewer of these types of deductions. I don't see how a breast pump isn't a medical device, and I don't really have a problem with making it deductible.