Michele Bachmann: I Would Probably Reinstate Don't Ask, Don't Tell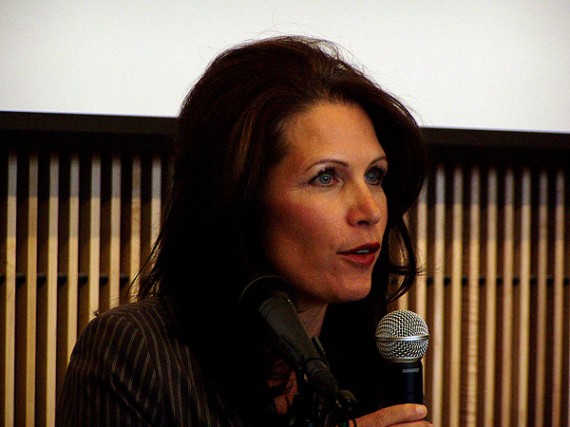 Fresh off her victory in the Ames Straw Poll, Michele Bachmann made the rounds of all the Sunday morning shows, and proceeded to double down on her positions. On CNN's State Of The Union, for example, Bachmann said that she would probably reinstate Don't Ask, Don't Tell if elected President:
CROWLEY: If you became president, would you reinstitute the Don't Ask Don't Tell policy in the military, which said that gays could not serve openly in the military.

BACHMANN: The Don't Ask Don't Tell policy has worked very well. And I think…

CROWLEY: Would you reinstitute it then? Because it's been set aside.

BACHMANN: It worked very well. And I would be in consultation with our commanders. But I think yes, I probably would.
I'm not quite sure what Bachmann means by "worked," unless she considers the expulsion of 14,000 service members since 1993 to be an example of the policy working. I suppose the good news is that Bachmann will never be elected President.