Military Benefits vs Military Readiness
Without hard choices on pay and benefits, the Pentagon will have to make big cuts in readiness.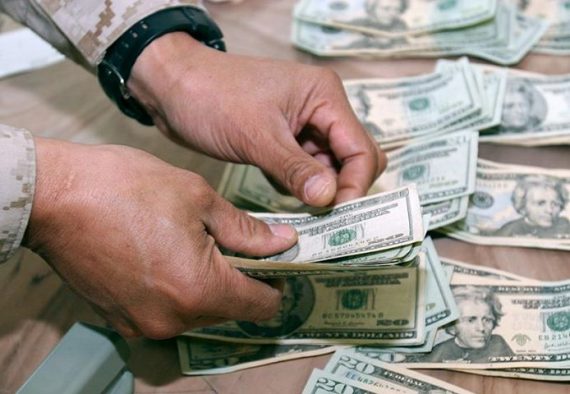 My first for War on The Rocks, "PAYING ANY PRICE: STARTING THE NEXT CHAPTER OF MILITARY COMPENSATION," is out.
Retired Navy Admiral John C. Harvey, Jr. recently criticized the popular discourse on military compensation for under-valuing the sacrifices made by our soldiers.  Harvey is quite right that "we're not just debating about pay and allowances or commissary benefits or TRICARE fees. We are talking about the future of our All-Volunteer Force, how we will sustain it, and how it will be able to attract the kind of men and women who will repeatedly deploy into harm's way."

But that cuts both ways. While the sacrifices borne by those who serve are priceless, pay, allowances, benefits, training, and equipment are not. And, like it or not, the exploding health care and retirement benefits costs for the troopers of today and yesterday are going to make it harder to train, equip, and pay the troopers of tomorrow.

[…]

Personnel and overhead costs already account for nearly half the defense budget and Army Chief of Staff Ray Odierno forecasts that 80 percent will go to compensation by 2023 unless we fix the problem.

Harvey is right to fear taking away benefits that incentivize people to join and make careers of the military. But it absolutely makes sense to explore more cost-effective ways of achieving those goals.

So, for example, military base pay exploded during the last dozen years when two shooting wars made recruiting volunteers more difficult. But these increases impact not only the present, but also reverberate into the future through the retirement system. It may be that lump sum enlistment and retention bonuses would do the job at a fraction of the lifetime cost.  We should almost certainly increase massively the bonus paid to those actually deployed downrange into hostile fire zones, now a paltry $225 a month, rather than pay everyone more simply for taking a theoretical risk. And, yes, we might even need to consider asking people who retire from the military at the beginning of middle age to start a second career to pay a little more for their health benefits.

We're spending $20 billion a year on pensions for military retirees. To be sure, those who served under the promise of this benefit must be paid. But continuing to offer generous lifeline benefits to young people (as early as 38 years for enlisted personnel and 42 for officers) after twenty years of service is an expensive way to keep our best personnel. The system was put in place in an era when military pay was very low; paying half their small base pay for life was both a necessary enticement to a career of service and relatively affordable. For decades now, our troops have been compensated at a very competitive level and still earn a pension plan found nowhere in the private sector.

Harvey concludes by warning us that "Choices have consequences." Indeed they do. Continuing down an unsustainable course out of fear of making hard choices will have the consequence of a force less prepared to fight America's next war.
In between those excerpts are several paragraphs of detailed analysis. It's an important debate and, sadly, one the Defense Department has recently punted on. But, as the great philosopher Geddy Lee told us years ago, if you choose not to decide,you still have made a choice.