Minnesota Repeals 1,175 Outdated, Unnecessary, And Silly Laws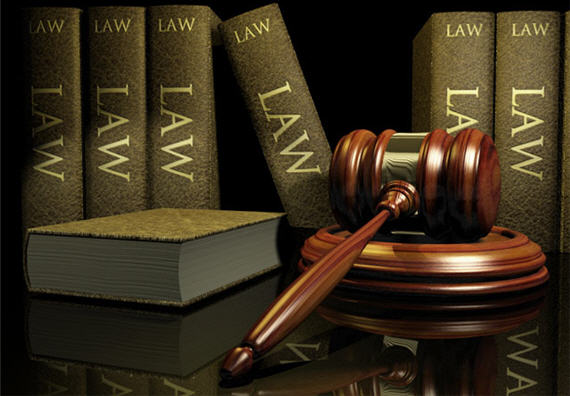 The Minnesota legislature recently held a special session at which it repealed a whole host of laws:
It's no longer a crime in Minnesota to carry fruit in an illegally sized container. The state's telegraph regulations are gone. And it's now legal to drive a car in neutral — if you can figure out how to do it.

Those were among the 1,175 obsolete, unnecessary and incomprehensible laws that Gov. Mark Dayton and the Legislature repealed this year as part of the governor's "unsession" initiative. His goal was to make state government work better, faster and smarter.

"I think we're off to a very good start," Dayton said Tuesday at a Capitol news conference.

In addition to getting rid of outdated laws, the project made taxes simpler, cut bureaucratic red tape, speeded up business permits and required state agencies to communicate in plain language.

We got rid of all the silly laws," said Tony Sertich, the Iron Range Resources and Rehabilitation Board commissioner who headed Dayton's effort.

Well, not quite all of them. They kept a law on the books that requires state Agriculture Commissioner Dave Frederickson to personally capture or destroy any wild boar that gets loose in Minneapolis or St. Paul. Sertich said it's conceivable that such a critter could wander into the cities.

The two biggest reforms, he said, are speeding the business permitting process and the plain language requirement.

Under a new law, the Pollution Control Agency and Department of Natural Resources must attempt to issue environmental permits to businesses within 90 days. The administration estimates 11,000 of the 15,000 permit requests it receives each year will meet that goal, and more complex permits will be issued within 150 days.

Dayton issued an executive order in March directing state agencies to communicate with citizens and businesses in easy-to-understand language. Thousands of state employees have received plain-language training.

As a result, "you'll see better customer service," Sertich said.

For instance, a new DNR website makes it easier for anglers to view fishing regulations and campers to book state park campsites.

A $447 million tax cut bill that Dayton signed in March not only provided income tax relief but also simplified filing returns by making state tax law conform to changes in the federal tax code. Those revisions "made tax forms easier to understand and less time-consuming to prepare" for more than 1 million Minnesota taxpayers, the governor said.

Another new law cuts in half the amount of time businesses must retain employment records.

Legislators launched an initiative that got rid of more than 30 advisory boards, councils and task forces that had outlived their usefulness.

Dayton thanked the "hundreds of state employees and thousands of Minnesota citizens" who submitted unsession ideas.

Most of the new laws were passed with strong bipartisan support, Sertich said, "We all agree government should work better."
This strikes me as an idea that legislatures around the country, and indeed the Congress itself, ought to consider. Law books around the nation are filled with laws and regulations that are either completely outdated, completely silly, or which just don't make any sense at all. The main reason they never get dealt with is because nobody has the incentive to go after them, and because it's usually harder to sell the benefits of repealing a law than it is to sell the benefits of adopting an entirely new law. Perhaps the solution is to have mandatory "unsessions" like this on a regular basis. It certainly couldn't hurt.