Mississippi Death Row Inmate Cory Maye To Be Freed, Thanks To Radley Balko
Cory Maye has spent ten years on death row after a trial tainted by racism and corruption. In a few days, he will be free.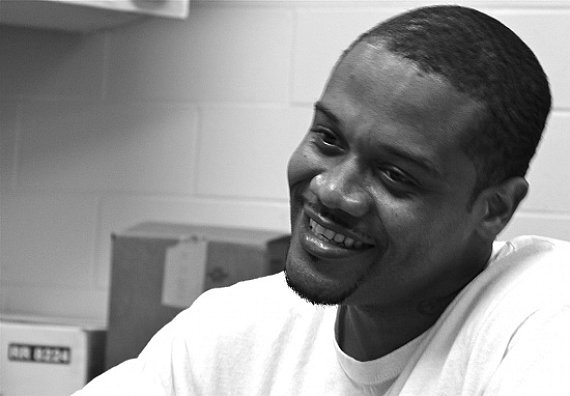 Within the next few days, Cory Maye, who has spent the last ten years on Mississippi's death row after a murder conviction tainted by racism and  the testimony of a corrupt and incompetent medical examiner, will be set free:
After 10 years of incarceration, and seven years after a jury sentenced him to die, 30-year-old Cory Maye will soon be going home. Mississippi Circuit Court Judge Prentiss Harrell signed a plea agreement Friday morning in which Maye pled guilty to manslaughter for the 2001 death of Prentiss, Mississippi, police officer Ron Jones, Jr.

Per the agreement, Harrell then sentenced Maye to 10 years in prison, time he has now already served. Maye will be taken to Rankin County, Mississippi, for processing and some procedural work. He is expected to be released within days.
Radley Balko, formerly with Reason and now writing for The Huffington Post has been writing about Maye's case for several years now, and in the process has uncovered a harrowing tale
Shortly after midnight on December 26, 2001, Maye, then 21, was drifting off to sleep in his Prentiss duplex as the television blared in the background. Hours earlier, he had put his 18-month-old-daughter to sleep. He was soon awoken by the sounds of armed men attempting to break into his home. In the confusion, he fired three bullets from the handgun he kept in his nightstand.

As he'd later testify in court, Maye realized within seconds that he'd just shot a cop. A team of police officers from the area had received a tip from an informant — later revealed to be a racist drug addict — that there was a drug dealer living in the small yellow duplex on Mary Street. It now seems clear that the police were after Jamie Smith, who lived on the other side of the duplex, not Maye or his live-in girlfriend Chenteal Longino. Neither Maye nor Longino had a criminal record. Their names weren't on the search warrants.

Maye would later testify that as soon as he realized the armed men in his home were police, he surrendered and put up his hands. There were three bullets still left in his gun. But Maye had just shot a cop. And not just any cop. He shot Officer Ron Jones, Jr., the son of Prentiss Police Chief Ron Jones, Sr. Maye is black; Jones was white. And this was Jefferson Davis County, a part of Mississippi still divided by tense relations between races. Maye was arrested and charged with capital murder, the intentional killing of a police officer.

After a long series of delays, Maye was finally tried in 2004 in Marion County, Mississippi. Maye's family shied away from retaining Bob Evans, the Prentiss public defender, a decision they'd later come to regret. Instead, they pooled their money and hired Ronda Cooper, an attorney in Jackson who made a number of critical mistakes during Maye's trial. There were other problems with Maye's trial as well, including testimony from Mississippi medical examiner Steven Hayne, who performed the autopsy on Jones. I'd later report on a number of questions about Hayne's workload and credibility as an expert witness. He eventually resigned from the National Association of Medical Examiners and was barred from doing any more autopsies for Mississippi prosecutors.
While he was at Reason, Balko put together a web documentary about the case and the problems with the investigation, the trial, and the testimony of the medical examiner:
Maye himself released an Open Letter through Balko:
I realize a lot of people are going to wonder why I accepted a plea. We just felt that regardless of the facts and evidence that pointed in my favor, there was the possibility that one or more jurors could not see it my way, causing a mistrial. That could leave me sitting here another nine months or more, or longer if it keeps repeating that way.

This is Mississippi, and some people refuse to let go of their old ways from the old days. I just didn't want to put my family through any more heartache, and didn't want to have to wait any longer. It was take a chance of a mistrial, or grab hold of my future and be the man/father/friend that I can be, and that my family loves and misses.

I'll forever be grateful to all the friends and supporters that have been with me throughout all of this. I thank God daily because it's good to know this world we live in can have many wonderful & caring people in it. I consider myself blessed to know you all are out there. I'll forever be in your debt. Thanks a million, and may we continue to stay in touch.

Love,

Cory J. Maye
The Maye case revealed many of the problems that still exist in our criminal justice system, especially in places like rural Mississippi. A court appointed counsel system that puts Defendants at the mercy of underpaid, over-worked, and not always competent attorneys, racial bias, and "expert" witnesses who aren't really experts at all and yet end up having significant influence over a jury. Additionally, the Maye case brings home in stark reality many of the problems with the "no-knock" style police raid that have become all too common and, all too often, have ended in tragedy. It also brings home, as Gene Healy noted several months ago, the case also points out the tragedy that is the War On (Some) Drugs:
If any good can come out of the Maye case, perhaps it can draw attention to the larger issues surrounding the War on Drugs. That war has, as Radley has documented, increasingly shifted from metaphor to reality. And as paramilitary policing tactics and the warrior mindset have infected law enforcement at all levels, the bodies have mounted. Cory Maye could have been-may still become-collateral damage in that war.
This case is also yet another reason why I oppose the death penalty. But for some good post-trial legal work, and an investigative reporter who gave a crap, Cory Maye could be dead right now.