Mississippi 'Personhood' Amendment Trounced
Mississippi voters easily defeated an amendment to the state constitution that declared life begins at conception.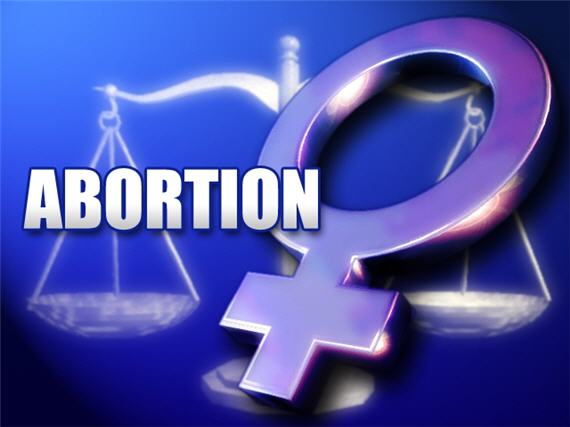 Mississippi voters easily defeated an amendment to the state constitution that declared life begins at conception.
WaPo ("Anti-abortion 'personhood' amendment fails in Mississippi"):
A constitutional amendment that would have defined a fertilized egg as a person failed on the ballot in Mississippi on Tuesday, dealing the so-called "personhood" movement another blow.

Mississippi would have become the first state to define a fertilized egg as a person, a measure which was aimed at outlawing abortion in the state but, opponents contended, would have led to all kinds of unintended consequences.

In the end, those concerns won out in a strongly anti-abortion state. The amendment trailed 59 percent to 41 percent with more than half of precincts reporting. The Associated Press has said it will fail.

Had the measure passed, many thought it would have led to a new natiowide dialogue on abortion.

The measure earned the support of both Republicans and Democrats in Mississippi — including both of the major parties' nominees for governor — but some of them hesitated to support it, including outgoing Gov. Haley Barbour (R).

Opponents say that measure could have criminalized birth control, affected in vitro fertilization practices and even forced doctors to decline to provide pregnant cancer patients with chemotherapy for fear of legal repercussions.
The measure stands at 58 No, 42 Yes with 96 percent of precincts reporting. And this is in a contest where Republican Phil Bryant beat Democrat Johnny DuPree 61 to 39, meaning the electorate was not only overwhelmingly Republican and motivated but that a goodly number "split their ballot," so to speak.
Naturally, advocates aren't going to give up.
Jackson Clarion-Ledger ("Personhood rejected; Supporter [sic] vows to continue fight"):
Opponents of Initiative 26 said they were encouraged by Mississippi voters' defeat Tuesday of the controversial Personhood Amendment.

But proponents were not discouraged. "We are disappointed, but not discouraged. We are going to continue the fight for those who can't fight for themselves," said the Rev. Jimmy Porter, executive director of the Christian Action Commission of the Mississippi Baptist Convention, which endorsed the amendment.

[…]

Atlee Breland, 34, of Brandon, who fought against the Initiative 26, said she was encouraged by the outcome. "Oh, my gosh, as a mother who struggled and fought to have a family through in vitro fertilization, the idea that this could be taken away from women like me was terrifying," she said. "To know that voters stood up for the right of women to have a family this way and to use the forms of birth control we want … it's just amazing." Breland, who has been active in the Parents Against Mississippi 26 group, said she has three children because of in vitro fertilization and believes the initiative could have forced IVF specialists to leave the state.

Supporters of the proposal said the amendment would not have eliminated IVF. They also denied it would have resulted in a ban on all birth control pills and prevented physicians from saving the life of the mother in problem pregnancies – additional fears of many dissenters.

Objectors also raised the specter of legal challenges. Most of all, many said, the amendment allowed no exceptions for abortions in cases of incest or rape – a claim not disputed by proponents, who are trying to end abortion in the state.

In a statement from the anti-initiative group Mississippians for Healthy Families, spokeswoman Valencia Robinson said, "… (W)e were successful because Mississippi voters ultimately understood that there is no contradiction in being pro-life and standing in opposition to an initiative that threatened the health and very lives of women."

The issue split religious leaders and members of the medical community. Many held competing rallies to try and sway voters with moral, legal or religious arguments.
The bottom line is that, even in a very religious state that's staunchly anti-abortion, defining life as beginning at the instant of fertilization raises enough questions that it's not popular. And that's to say nothing of the fact that, since abortion is explicitly defined as a federal Constitutional right by a long string of Supreme Court cases going back to 1973, it simply can't be banned by states and localities. So, Mississippi voters wisely decided against a futile effort that would have created thousands of expensive legal cases and potentially outlawed all manner of practices widely accepted in the state.