Mississippi Tea Party Leader Arrested In Cochran Nursing Home Video Case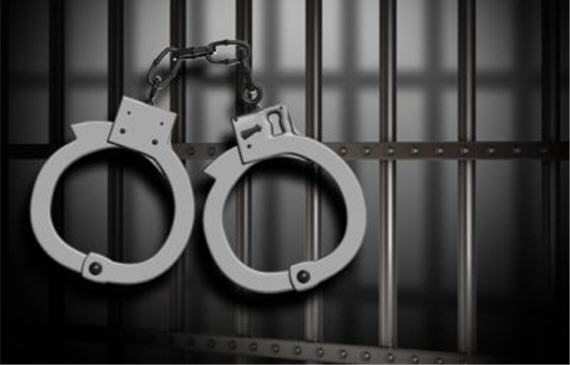 An attorney who also happens to be Vice Chairman of a Central Mississippi Tea Party group has been arrested along with one other person in connection with a break-in at the nursing home where Senator Thad Cochran's lives:
A tea party activist in has been arrested in connection with the filming of Sen. Thad Cochran's bedridden wife, the latest twist in a story that has rocked the stretch run of the Republican primary for U.S. Senate in Mississippi.

Authorities on Thursday arrested Mark Mayfield, his attorney Merrida Coxwell told Post Politics in a brief interview. Mayfield is the vice chairman of the Mississippi Tea Party and a supporter of state Sen. Chris McDaniel, Cochran's GOP primary opponent.

The Jackson Clarion Ledger newspaper reported Thursday that a second arrest was made in connection with the case and a third individual was charged.

The news comes on the heels of the arrest of blogger Clayton Thomas Kelly last Friday on allegations that he filmed Cochran's wife, Rose Cochran, in a nursing home and posted at least one image of her in an online video. Kelly has written items praising McDaniel and criticizing Cochran.

Coxwell said he was still trying to learn the details of Mayfield's arrest. The authorities "are claiming he was in a conspiracy with Clayton Kelly," Coxwell added.

Bail has been set at $250,000. Calls to both a Madison Police Department spokesman and Madison County Assistant District Attorney Bryan Buckley were not immediately returned.

McDaniel and his campaign have denied any involvement in Kelly's alleged effort to film Rose Cochran, who suffers from dementia and has stayed at the nursing home since 2000. But Cochran's campaign has raised questions about whether McDaniel's team knows more than they've been acknowledging, citing the timing of remarks the McDaniel campaign has made.

Meanwhile, McDaniel has raised questions about why Cochran's campaign waited weeks after learning about the video before alerting authorities.

The entire episode has drowned out everything else in the campaign ahead of the June 3 primary.
In the days that have passed since the initial reports of the break-in and the video broke, there have been suggestions that Kelly may have been working with others when he went forward with this bizarre and appalling stunt. Kelly was represented by counsel virtually from the time of his arrest, and it appears that his attorney has advised him to cooperate with authorities, which is probably the best thing for him to do in this situation. Whether this is the end of the road in terms of the parties involved, or whether there's a more substantial link to the McDaniel campaign remains to be seen. In any event, it seems to me that, with the primary now just about ten days away on June 3rd, even these hints that McDaniel's supporters were involved in something like this is going to hurt a campaign that was already on its last legs to begin with.