More Border Enforcement
Again, despite the rhetoric of some, the US does continue to enforce laws relevant to the border and, indeed, enforcement has been on the rise.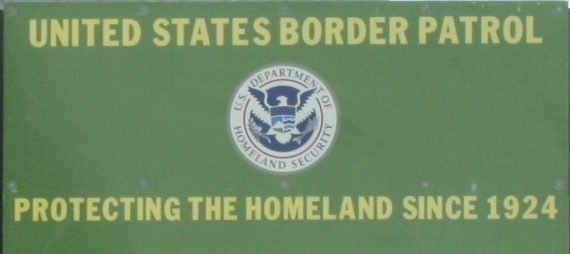 Contra some claims (for example), the federal government is not only continuing its normally activities on the US-Mexican borders, but even in the context of difficult fiscal circumstances, more money has been appropriated to hire border patrol agents and such.
Via ABC:  Obama to Sign $600M Border Security Bill Friday
The border security measure would fund the hiring of 1,000 new Border Patrol agents to be deployed at critical areas along the border, 250 more Immigration and Customs Enforcement agents, and 250 more Customs and Border Protection officers.

It provides for new communications equipment and greater use of unmanned surveillance drones. There are currently seven such drones along the border. Almost one-third of the money goes to the Justice Department to help agencies such as the FBI, the DEA and the ATF deal with drug dealers and human traffickers.
See also the BBC:  Obama signs $600m US-Mexico border bill.
One of the continued ironies of the current immigration/border security debate is that because of the current political climate that the Obama administration is actually taking a harder line on border enforcement than did the Bush administration (as I noted here, for example).  And yet, many are claiming the opposite (e.g., Jan Brewer, Tom Tancredo, etc.).
Of course part of what all of this also illustrates is that the current system doesn't work all that well and continues to underscore the need for comprehensive reform.  Alas, no political coalition exists to undertake such a task.