More Hate Crimes Against Christians Than Muslims!
Did you know that more Christians than Muslims were victims of hate crimes in America? Did you also know that there are a lot more Christians? Oh. Never mind, then.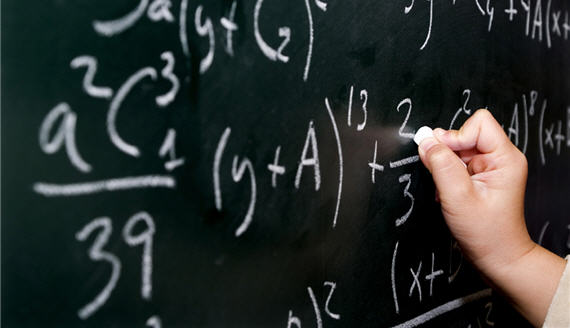 One of my Twitter friends just passed along Mark Hemingway's Examiner piece titled "Surprise: More hate crimes against Christians than against Muslims."  It's actually several days old, sparked by the reports of the New York cabbie by someone shouting anti-Muslim slurs.
This incident will undoubtedly be used by the media to further push the narrative that the controversy over the Mosque near Ground Zero in New York shows how Americans are bigoted against Muslims. So here's some clarifying info from the FBI. According to the latest hate crime statistics available, there were 1,606 hate crime offenses motivated by religious bias in 2008. A closer look: 65.7 percent of them were committed against Jews. Against Muslims? 7.7 percent.

Depending on which population estimates you accept for Muslims (anywhere between 4 and 7 million), hate crimes are committed against Jews at a rate three to eight times greater than against Muslims. Yet something tells me that despite all these hard numbers — as opposed to Time's "anecdotal evidence" -  that magazine is not going to run a cover anytime soon asking, "Is America Anti-Semitic?"

After 9/11, there was a quick spike in anti-Muslim hate crimes — there were 28 in 2000, then 155 in 2002. In 2008, there were 123. Even one hate crime is too many, but consider: Between 2 and 4 of every 100,000 Muslims was a hate crime victim in 2008. The murder rate in D.C. last year was about 24 for every 100,000 residents.

Another interesting data point: 4.7 percent of hate crimes in 2008 were motivated by anti-Catholic bias. Another 3.7 percent were anti-Protestant. So from a raw numbers perspective, there were more hate crimes against Christians in America in 2008 than there were against Muslims. Given our large Christian population, it's true that each Christian is far less likely to be victimized, but the numbers still show that religious haters have not been singling out Muslims.
This is what's known as burying the lede.  Or, less charitably, innumeracy.
According to the Pew Forum on Religion & Public Life, 78.4% of Americans are Christian;23% are Catholic.  Only 1.7% are Jewish and a mere 0.6% are Muslim.
If 65.7% of religiously motivated hate crimes are being perpetrated against a group comprising only 1.7% of the population, I'd say something's out of whack.  And, while 7.7% of the crimes being committed against a group comprising only 0.6% of the population isn't as bad, it's still more noteworthy than the 3.7% of crimes targeting the group that's 78.4% of the population!
Of course, the most important number in the discussion is 1,606.  In a population of 310,150,405 that amounts to a rounding error.   There's simply not much religious-based violence in our country.  And that's a good thing!   But, not shockingly, that which exists is virtually all directed at religions which are outside the American mainstream.  Let's not pretend otherwise.