Hate Crimes, Freedom Of Speech, And Equal Protection Of The Law
Continuing the discussion from earlier this week on hate crimes.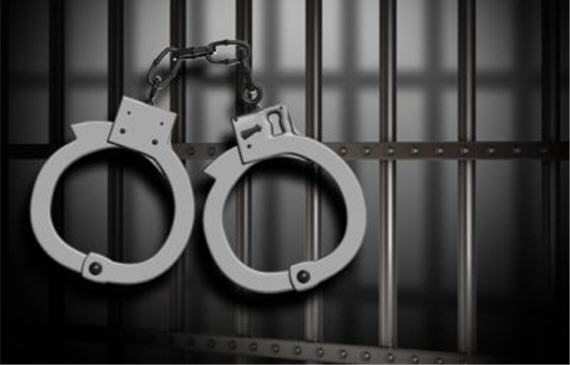 In a post today over at PJ Media, Jazz Shaw responds to my post this past weekend about hate crimes that was raised by the case of  Fraizer Glenn Miller, the former KKK member who killed three people at Jewish community centers in Kansas City on Palm Sunday. Since Jazz and I had discussed this issue on Twitter a bit after my post went public, I knew that he would disagree with me in some respects, and I recommend that you read the piece in its entirety rather than just the excerpts that I'm going to discuss here. Nonetheless, the post raises a couple points on the issue of hate crimes in general that I ought to be expanded upon.
Upon hearing each of these points I immediately rise up on my hind legs and say no, no, a thousand times no. And as I move toward my conclusion of this missive I would first draw the attention of all purveyors of such opinions to the four words inscribed in stone over the doors of the Supreme Court of the United States of America. EQUAL JUSTICE UNDER LAW.

Those four words, when combined with the very first freedom which the Founders chose to inscribe in the Bill of Rights, should be enough to sweep away all of the arguments foisted above like flotsam in the stream. Attempting, as Doug does, to brush off arguments against the thought police by claiming that additional charges are simply a sentence enhancement should be antithetical to any person claiming to support the Constitution. The thoughts or speech taking place while a crime is in process, be they ever so horrid to reasonable persons, are not a crime. In fact, they are specifically protected. It's why we have to issue permits to the Klan when they march, allow the revolting members of Westboro Baptist Church to spew their evil bile against the Honored Dead and tolerate anarchists who protest the G-8 summits proclaiming that capitalism is the source of all evil. What you think or believe, no matter how horrendous to civilized minds, is protected. And charging criminals in an additional fashion for their thoughts is in direct contradiction to the Bill of Rights.
There is something about this argument that is compelling, of course. There ought to be nothing more vile than punishing people for their thoughts and, if that's really what hate crime laws are doing, then that would raise a serious objection to them notwithstanding any arguments that might exist regarding why they might good policy. There are, however, two major problems with this argument. First, it's simply not the case that hate crimes laws punish thought and, second, there's really no merit to the argument that such laws violate the Bill of Rights in any respect.
Long before hate crime laws ever existed the law already made distinctions based upon what was going through a persons mind at the time they committed a crime, or in the time immediately preceding it. This is why there are distinctions in the law between murder, manslaughter, and negligent homicide (and in some states, distinctions between Murder in the First and Second Degree). To a large degree the differences between these three categories of homicide are based upon what a person may have been thinking, or not thinking at the time a criminal act was committed. There are also another entire category crimes such as attempted murder where inferences about a defendants thoughts and intentions are an essential part of the fact finding process. Mental state is also a very relevant issue when it comes to many categories of criminal defenses, including the classic "crime of passion," which could potentially reduce a charge of murder to manslaughter for example.  Intention, or though, always plays a role in the civil law system in the distinction between negligence and intentional torts. When legislatures passed laws providing for more severe sentences for crimes committed where their is evidence of racial, religious, or gender animus, then, they weren't doing anything all that revolutionary. The law has always taken the thoughts a person has when committing a criminal act into account, although in the end it is the act that they are being punished for rather than the thoughts that they may have had. 
This is true of hate crimes laws as much as it is of the laws that distinguish between various forms of homicide. If Miller is charged with a hate crime in connection with the three murders he is charged with, it is not the thoughts in his head about Jewish people that will determine his fate but the acts that he committed. If Miller really were being punished for his thoughts, then the statutes in question would apply independently of whether or not an underlying crime has been committed. That, however, is not the case. Without exception, the hate crimes laws that exist in this country require an underlying criminal act (murder, attempted murder, assault, rape, etc) have been committed. Although it's not going to happen, if it did turn out that Miller were acquitted of the shootings then it would be impossible to convict him of hate crimes, at least at the state level. Since the commission of a violent crime is a prerequisite for a hate crime law to even apply, it's simply not the case that such laws punish thought rather than action. Instead, what they do is punish action while providing for a potentially more severe sentence if it is proven beyond a reasonable doubt that the crime in question was motivated by bias.
Given that it's the act that we're punishing here rather than the though, it should be axiomatic that hate crime laws do not violate the First Amendment and, indeed, that is what a unanimous Supreme Court decided in 1993 in Wisconsin v. Mitchell. In that case, the court was reviewing a challenging to Wisconsin's hate crimes statute by a Defendant who contended that it violated both the Equal Protection Clause of the Fourteenth Amendment and the First Amendment. Speaking to the First Amendment issue, the Court, in a opinion written by Chief Justice Rehnquist, rejected that argument out of hand.
[T]here remains to be considered Mitchell's argument that the Wisconsin statute is unconstitutionally overbroad because of its "chilling effect" on free speech. Mitchell argues (and the Wisconsin Supreme Court agreed) that the statute is "overbroad" because evidence of the defendant's prior speech or associations may be used to prove that the defendant intentionally selected his victim on account of the victim's protected status. Consequently, the argument goes, the statute impermissibly chills free expression with respect to such matters by those concerned about the possibility of enhanced sentences if they should in the future commit a criminal offense covered by the statute. We find no merit in this contention.

The sort of chill envisioned here is far more attenuated and unlikely than that contemplated in traditional "overbreadth" cases. We must conjure up a vision of a Wisconsin citizen suppressing his unpopular bigoted opinions for fear that if he later commits an offense covered by the statute, these opinions will be offered at trial to establish that he selected his victim on account of the victim's protected status, thus qualifying him for penalty enhancement. To stay within the realm of rationality, we must surely put to one side minor misdemeanor offenses covered by the statute, such as negligent operation of a motorvehicle (Wis. Stat. § 941.01 (1989-1990)); for it is difficult, if not impossible, to conceive of a situation where such offenses would be racially motivated. We are left, then, with the prospect of a citizen suppressing his bigoted beliefs for fear that evidence of such beliefs will be introduced against him at trial if he commits a more serious offense against person or property. This is simply too speculative a hypothesis to support Mitchell's overbreadth claim.

The First Amendment, moreover, does not prohibit the evidentiary use of speech to establish the elements of a crime or to prove motive or intent. Evidence of a defendant's previous declarations or statements is commonly admitted in criminal trials subject to evidentiary rules dealing with relevancy, reliability, and the like. Nearly half a century ago, in Haupt v. United States, 330 U.S. 631(1947), we rejected a contention similar to that advanced by Mitchell here. Haupt was tried for the offense of treason, which, as defined by the Constitution (Art. III, § 3), may depend very much on proof of motive. To prove that the acts in question were committed out of "adherence to the enemy" rather than "parental solicitude," id., at 641, the Government introduced evidence of conversations that had taken place long prior to the indictment, some of which consisted of statements showing Haupt's sympathy with Germany and Hitler and hostility towards the United States. We rejected Haupt's argument that this evidence was improperly admitted. While "[s]uch testimony is to be scrutinized with care to be certain the statements are not expressions of mere lawful and permissible difference of opinion with our own government or quite proper appreciation of the land of birth," we held that "these statements . . . clearly were admissible on the question of intent and adherence to the enemy." Id., at 642. See also Price Waterhouse v. Hopkins, 490 U.S. 228, 251-252 (1989) (plurality opinion) (allowing evidentiary use of defendant's speech in evaluating Title VII discrimination claim); Street v. New York, 394 U.S. 576, 594 (1969).
This mind you, was a decision in which the most liberal members and the most conservative members of the early 1990s Rehnquist Court were united, not even Justices Scalia or Thomas registered a dissent.  And, in essence, what the court is saying here is that the argument that hate crimes law are somehow similar to the law that was at issue in the Westboro Baptist Church case simply doesn't have any merit. A defendant convicted of a hate crime is being punished for what he did, not merely for what he thought.
Later in the post, Shaw unleashes another attack against hate crime laws, using the example of the Matthew Shepard case, which inspired a Federal hate crimes law:
On that fateful night, Shepard was dragged out into the wilderness, robbed, beaten, tortured and left for dead… all ostensibly because his attackers knew he was gay. (Yes, there have been questions raised about that aspect of the crime, but that doesn't affect this discussion.) Let us say that another young man in a different bar ran into a different pair of monstrous miscreants and was treated the same. But in this alternate story, the attackers decided that the victim looked "too rich" for their tastes. Not only was he a potentially fruitful target for robbery, but in the minds of the degenerates stalking him, he had that rich boy look about him and was just the sort of person who was in need of a frightful lesson.

If the story comes to the same tragic end for the rich boy, since he does not fall into any favored demographic, less resources may be dispatched to apprehend his killers. And when captured, a lesser punishment will be handed down, since they were "only" guilty of robbery, torture and murder… not hating him for the right reasons.

Is this justice? Is his life worth less because he doesn't qualify for some pigeonhole definition? Should fewer law enforcement resources be put to the apprehension of his killers or less satisfaction to his family be delivered in the form of a lesser sentence? The answer to all of these questions is no. This is not Equal Justice Under Law. It is selective enforcement and punishment, placing a higher value on one victim's life than another. And the only justification given for this thumb on the judicial scale is based entirely on the reprehensible yet protected thoughts and beliefs of the attackers.
In the end, this is a policy argument over which reasonable people can disagree.
As I stated in my original post, hate crime laws came about largely because the nation, as expressed by the actions of state and federal legislators elected by the people, made the determination that crimes motivated by racial, gender, or religious bias were a serious enough problem that the state needed to enact laws providing for more serious punishment for violent crimes motivated by such bias. There would certainly seem to be enough evidence in our history to support that conclusion, both in the past and at the time that hate crimes laws were first adopted in the late 1980s and early 1990s. That isn't to say that crimes committed without biased intent arent' serious, of course. Indeed, the miscreants who assaulted and killed Shaw's hypothetical rich boy would be punished just as severely as the ones who attacked and killed Shepard deserved to be. The fact that the second group of criminals may have been punished a little bit more severely because of why they did what they did is just a byproduct of how the criminal justice system has differentiated between different types of offenses for hundreds of years.
Although he doesn't state it directly in the excerpt above, Shaw also seems to be making the argument that these laws violate the Equal Protection Clause of the 14th Amendment because of the distinction made between crimes based on whether or not the victim is a member of a "protected class." Even accepting for the sake of argument the merit of this characterization of the laws, the argument still fails. The Equal Protection Clause and the case law that has interpreted it since its adoption does not necessarily forbid all discriminatory treatment. Instead, it requires that the government have some justification for unequal treatment that outweighs the perceived right to be treated equally. Depending on the type of discrimination at issue in a particular case, the law is subjected to differing levels of scrutiny ranging from the low-level "rational basis" test, which merely requires that there be some rational basis for the unequal treatment, to so-called "strict scrutiny," which requires there be a compelling government interest and that the law be narrowly tailored to achieve that interest.
In the case of hate crimes law, the Supreme Court addressed the Equal Protection arguments in Wisconsin v. Mitchell, which I already made note of above:
[T]he Wisconsin statute singles out for enhancement bias inspired conduct because this conduct is thought to inflict greater individual and societal harm. For example, according to the State and its amici, bias motivated crimes are more likely to provoke retaliatory crimes, inflict distinct emotional harms on their victims, and incite community unrest. See, e. g., Brief for Petitioner 24-27; Brief for United States as Amicus Curiae 13-15;Brief for Lawyers' Committee for Civil Rights Under Law asAmicus Curiae 18-22; Brief for the American Civil Liberties Union as Amicus Curiae 17-19; Brief for the Anti Defamation League et al. as Amici Curiae 9-10; Brief for Congressman Charles E. Schumer et al. as Amici Curiae 8-9. The State's desire to redress these perceived harms provides an adequate explanation for its penalty enhancement provision over and above mere disagreement with offenders' beliefs or biases. As Blackstone said long ago, "it is but reasonable that among crimes of different natures those should be most severely punished, which are the most destructive of the public safety and happiness." 4 W. Blackstone, Commentaries *16.
In other words, while there may be some unequal treatment in the case of hate crimes law the government's reason for that treatment is sufficient justification for the treatment. There are no valid Constitutional objections to hate crime laws.
There are several issues related to hate crimes laws that are worth debating.
For example, the statute that Miller might be charged under in Kansas is a Federal Law against hate crimes that was passed in 2009. Except for situations involving crimes on Federal property or against Federal officials, it has generally not been the case that murder is a crime that is tried in a Federal Court and it's not at all clear to me that Federal jurisdiction needed to be expanded in this manner. Indeed, to date there have only been two challenges to the 2009 law in Federal Courts, both of which have been dismissed. At some point, it would be helpful for the Supreme Court to address the law given the fact that it was a rather prominent example of what seems like the inappropriate expansion of Federal Law into areas traditionally left to the state.
Additionally, as Michael McGough of the L.A. Times noted in the post I responded to on Sunday, there are legitimate questions about just how far would should expand the "protected class" that hate crimes laws concern themselves with. The original hate crimes laws covered bias toward people based on race, religion, and gender, but in recent years there have been calls to expand that definition to cover everything from sexual orientation to age, veterans status, and physical and mental disabilities. Given the fact that the laws were originally intended to single out special classes of crimes or extra punishment, expanding them in this manner seems to work against the very purpose of the laws to begin with. If we get to the point where virtually every crime could be classified and charged as a "hate crime," then what have we really accomplished.
As a broad point, though, I don't think there's really anything wrong per se with the idea of punishing people more severely if they commit crimes based on bias toward minorities. For one thing, here are plenty of examples throughout history to show us that such violence can have its own destructive impact on society above and beyond the actual crime committed. For another, it's hard to have much sympathy for someone like Miller who went out and shot a bunch of people because of his animus toward Jewish people. If he gets punished a little more severely because of that, then maybe it will send a message to others who hold views like this that, while they have every right to hate someone because of their race or religion, there's a price to pay for acting on their hate.