Conservative 'Race War' Meme
The people who gave us the "war on Christmas" are now touting an upsurge on black-on-white crime.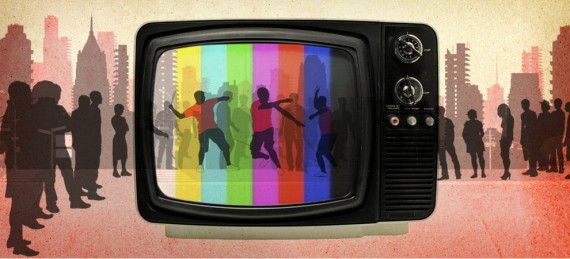 The people who gave us the "war on Christmas" are now touting an upsurge on black-on-white crime.
BuzzFeed ("In Conservative Media, A 'Race War' Rages"):
If you've spent much time consuming conservative media lately, you've probably learned about a slow-burning "race war" going on in America today. Sewing together disparate data points and compelling anecdotes like the attack in Norfolk, conservative bloggers and opinion-makers are driving the narrative with increasing frequency. Their message: Black-on-white violence is spiking — and the mainstream media is trying to cover it up.

This notion isn't necessarily new to the right, which has long complained about stifling political correctness in the media and the rising tide of "reverse racism." But the race war narrative has gained renewed traction during the Obama years, as various factors — from liberals' efforts to paint the Tea Party as racist, to the widely-covered Trayvon Martin shooting — have left conservatives feeling unfairly maligned, and combative.

"I wouldn't call it political correctness, I would call it lying," said Tucker Carlson, editor-in-chief of The Daily Caller, describing what he considers to be the media's racial double-standard. "To the press, the only hate crimes are straight white men somehow committing acts of violence against people who are not straight white men. When in fact, the real world is a lot more complicated than that."
As I've noted many times over the years, I don't spend much time consuming conservative media. Aside from the occasional breaking news story where visuals are important, I essentially never watch television news. This was originally an outgrowth of blogging, which also led to the end of my days of reading dead tree newspapers; if I can't link and excerpt, it's much less useful to me.
More recently, Twitter and various news aggregators have changed my news consumption habits further, such that I now read specific pieces of news and analytic content rather than entire websites. That is, aside from certain breaking stories or a desire to compare how different outlets are treating a story, I no longer go to the front pages of NYT, WaPo, Slate, and various other sites that I used to scour regularly.
Additionally, I've over time intentionally ignored highly partisan news sources like Drudge, Breitbart, and The Daily Caller. I'll read columnists from pretty much any source–columnists are supposed to be biased, after all–but sites that have a reputation for sensationalism and skewed reporting are generally worth ignoring. I'll occasionally dive in when a meme sprouts up from one of these sources, making avoiding the story difficult. But I don't go to those places to look for stories.
Still, while I don't immerse myself in the sites that push the meme, it is, as the story notes, note really new. Arguments of the sort made by Carlson in the last paragraph of the above excerpt have been commonplace for as long as I can remember. I've made them myself.
I had somehow missed the Matthew Owens "justice for Trayvon" case, although Steven Taylor covered it admirably here, here, and here. I get why it sparked the reaction it did, given the initial reports that it was a random revenge killing, even though it turned out to instead be a personal beef. There's a deep, reflexive, and understandable cultural explanation and the BuzzFeed piece frames it reasonably well:
Conservatives have been fighting allegations of racism for years, regularly crying foul when liberals demonize them for opposing policies like affirmative action. But the catalyst for the latest pushback on the right was Democrats' attempts to brand the Tea Party "racist," said Abigail Thernstrom, a conservative scholar of race and George W. Bush appointee U.S. Commission on Civil Rights.

"I think the 'R-word' is the worst, most damning word in our vocabulary now," she said. "So of course Morgan Freeman comes out and calls the whole Tea Party racist, and the media treats it like it's OK. This had been a source of annoyance for some time" — but the absurdity of the racist-Tea-Party narrative was enough to spark vocal dissent, she said.

"I think it's only recently that there have been outspoken voices, particularly on blogs, saying, 'Shut up Jesse Jackson, we're tired of you,'" she said. "There's been increasing impatience with the media's indulgence of people who have no moral legitimacy."

The conservative media's in-your-face reporting of black-on-white crime is a sort of demonstration project — a rebellious response to decades of fielding charges of racism from the cultural elites who run the mainstream press. And to many on the right, the Norfolk story is emblematic of the bias Carlson described.

Outraged that the national media didn't give this story the same extensive coverage as the Martin shooting, O'Reilly launched into a campaign that has stretched over several nights of Fox's top-rated show. Along the way, his team has uncovered an early police report that described the assault as a hate crime (authorities said it was a clerical error), and found neighborhood kids who speculated on camera that the assailants were exacting racial revenge for the death of Trayvon. O'Reilly has also publicly shamed the local newspaper for ignoring the story, and even called on Va. Gov. Bob McDonnell and U.S. Attorney General Eric Holder to intervene in the investigation.
Now, I happen to think the Trayvon Martin case a particularly bad one for conservatives to glom onto. A young boy is dead. And, while we may never fully know the circumstances that led to that death, the fact that police chalked it up to self-defense and considered the case closed until a national firestorm forced them to re-open it makes it highly unusual. All of the black-on-white cases that came under conservative media scrutiny in the aftermath, on the other hand, immediately spawned police investigations and arrests.
But many conservative journalists and commentators, reflexively trained to fight back against any story charging racism, desperately wanted to reject the media framing of the Trayvon case. Why, Zimmerman couldn't be racist–he's Hispanic! And there are reports that he has some black blood, too! And, hey, it's possible that Trayvon jumped him and he was just defending himself! And did you hear that Trayvon had some marijuana in his system?
My armchair assessment of Zimmerman is that he's a cowardly cop wannabe who assumed that any black male walking around late at night is probably up to no good. I don't think he's some hard core racist who hates blacks and wants to kill them; I think he's weak and afraid. That's just my hunch gleaned from listening to the 9-1-1 tape, learning that he made a ridiculous number of 9-1-1 calls over the years, and the fact that he liked to patrol his neighborhood carrying a gun. And it could be way off base.
Really, though, it doesn't matter. It's a tragedy that Martin is dead, regardless of what really happened that night. But I'd never have heard of or cared about the incident if there hadn't been an interesting angle to that caught national attention. Ultimately, the case winds up being one that creates a news hook for discussing broader issues–race, crime, policing, guns, media ethics, etc.–that are on our minds and brought to the forefront.
While my views on the nature of racism, sexism, homophobia, and the like have evolved over the years, I nonetheless share the reflexive resistance to the constant leveling of those charges–particularly when they're leveled against entire political movements and parties. The difference now is that I'm more likely to recognize that those elements are nonetheless present. The Tea Party is not a racist movement and most of its supporters aren't racists; but, yes, racist resentment of a black president with a foreign sounding name adds fuel to the fire for some.
Indeed, the irony of the race war narrative's latest flare-up is that it comes at a time when national crime rates have reached historic lows — including reported hate crimes against whites. According to a report released by the FBI, there were 575 anti-white bias crimes reported in 2010 — up slightly from the 545 reported in 2009, but distinctly lower than the 716 reported in 2008. Overall, the past decade has seen a downward trend in anti-white bias crime. What's more, hate crimes against blacks have continued to outstrip those against whites by about four-to-one: In 2010 alone, there were 2,201 reported. Violent crimes across the spectrum reached a four-decade low in 2010.

But to conservatives, the argument is less about a spike in the actual statistics — or in the eternal, low-profile neighborhood tensions that have been part of the American story since Irish and Italian kids were clashing in the New York City slums of Five Points — than it is about changing the politics of race and the right.
My own prejudice on this matters is that statistics on bias crimes are worthless. It's a relatively new concept, so reporting hasn't been around very long in comparison with more standard crimes like murder, robbery, and kidnapping. It's also a subjective category and one subject to the whims of a reporting cycle.  Management priorities can affect reporting as well, creating a point of emphasis  in making sure to be on the lookout for hate crimes some years and a pendulum swing in following years if leaders are concerned about over-reporting.
Regardless, I agree with the last point in the excerpt: It's more about political perception than reality.
We've known for years that public perception of the state of violent crime is a reflection of the media they consume, not FBI crime statistics. Actual rates of murder and other violent crime are actually down on a per capita basis and have been trending that way for years. But perception of crime is way up because all the 24/7 cable channels and competing local news stations are constantly on the lookout for new crimes to sensationalize and personalize. If it bleeds, it leads–because that's the way to good ratings.
The Fox News model, since followed by MSNBC, has added to that problem because, in addition to pressure to sensationalize, there's incentive to politicize. If I had to guess, Bill O'Reilly is genuinely tired of being labeled racist because he's conservative. He's almost surely not actually a racist, at least in any sense worthy of that label, so it's a natural resentment. Moreover, he knows that his audience resents being accused of racism all the time. So, these stories "proving" that blacks commit hate crimes, too are just what the doctor ordered.
In response to this perceived bias, some in the conservative media have opted to tackle racial taboos head on, gleefully upending traditional journalistic practices and taunting the PC police. Nowhere was this defiant attitude more apparent than at The Daily Caller earlier this year as the drama of the Trayvon case unfolded.

"I was struck by the immediate, uncloaked assumption by the media that Trayvon Martin was innocent," said Carlson. "As a journalist, I would never assume that — black, white, with Skittles, without Skittles. The coverage of that was so dishonest it was unbelievable."

Carlson pushed back aggressively in his own newsroom: "My instructions were really clear: find out all the information you can and let's print it."

As a result, the Caller was the first outlet to find and publish the contents of a Twitter feed belonging to Martin. Many of the Tweets were crass and sexual, studded with teenage bravado, demeaning language about women, and drug references. Carlson seemed to take delight in fighting the accepted mainstream media narrative that Martin was nothing but an angelic victim.
Again, I get this. While I think a teenager who was killed senselessly* is a poor choice to make a stand on and find looking for evidence that he was less than a model citizen and therefore–what, deserved to be killed?–distasteful, I understand why Carlson and others reflexively don't want Zimmerman to be a racist and Martin's death to be about him being black.
Stories like these have plenty of detractors, who say they appeal to the worst instincts of their white audience. Curtis Lawrence, diversity chairman for the Society of Professional Journalists, said best practices generally dictate that news outlets should only identify a criminal suspect's race when there's evidence suggesting it was a factor in the crime — otherwise, he said, they run the risk of recklessly affirming negative racial stereotypes.
I think that's the right standard. But, since it's more likely to be "a factor in the crime" in the case of white-on-black violence, that standard is naturally going to fuel a different stereotype. So, I understand why those who are fighting that stereotype are desperate to find counter-examples.
And Cheryl Contee, founder of the left-leaning black blog Jack and Jill Politics, blasted this type of coverage as fear-mongering propaganda.

"Pushing the notion of a 'race war' or raising the specter of black on white crime serves to frighten those who might be considering voting for Obama in November," she said, adding, "It's perhaps the most naked attempt to date to use fear of The Other to bring back those who may be increasingly alienated from conservative policies."
For the most part, that's not the motivation. It's mostly, as already argued at length, about fighting back against years of stereotypes about conservatives and Republicans–especially those of us who are Southern white males.  Where I think Contee is right, though, is in hyping such things as the New Black Panthers, Jeremiah Wright, Bill Ayers, and Obama's Kenyan roots. Some of it's pure racism and xenophobia.
But there's also a bizarre notion–and one I constantly see on both sides of the American political landscape–that those stories would be getting much more attention if they involved someone of the other party. Too many conservatives think the major media are engaged in a liberal conspiracy, while too many liberals think the media bends over backwards to show both sides and avoid charges of bias, to the point of distorting the news. The proliferation of outlets and voices–from talk radio to 24/7 cable news to blogs and Twitter–means that there's now a constant fight to get out The Truth that the media is ignoring. Even when we only know about said truth because the media is reporting it.
________________
*This isn't a judgment on George Zimmerman's guilt, but on Trayvon Martin's death. Even in the most pro-Zimmerman scenario, Martin was just a kid walking home from a convenience store until confronted.