More Irresponsible Rhetoric from Trump
Basic trust in process is essential for democratic governance to function and major party nominees ought not be undercutting that trust for cynical gain.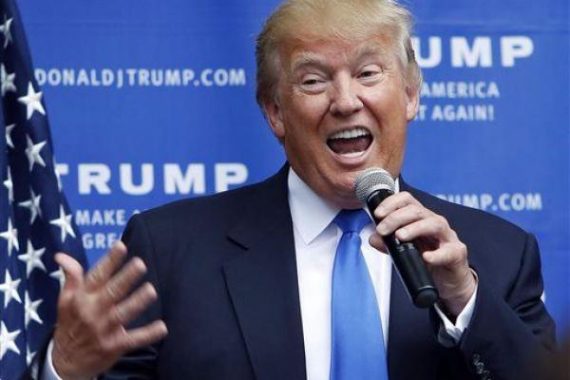 Via the BBC:  US election: Donald Trump warns vote could be 'rigged'
He told a rally in Columbus, Ohio, that he had heard "more and more" that the contest would be unfair. He offered no immediate evidence.

At another event he called Democratic rival Hillary Clinton "the devil".

Mr Trump has come under fire from across the political divide for remarks he made about the parents of a US Muslim soldier killed in action.

On the forthcoming vote, he told supporters "I'm afraid the election is going to be rigged, I have to be honest".

He later repeated the claim on Fox News, adding "I hope the Republicans are watching closely or it's going to be taken away from us.".
To sow seeds of doubt about basic governing institutions is irresponsible and cynical.  Given his narcissism it may well be he has an inkling that he is likely to lose, so he is setting up a narrative in which he was cheated–since that last thing Donald J. Trump can be is a loser (at least in his own mind).  However, such claims by a major party's nominee is the kind of thing that can damage democracy because it sows seeds of doubt in the minds of citizens that can undercut institutions.  Basic trust in process is essential for democratic governance to function.
At a minimum, it is yet another example of Trump acting like the worst underbelly of conspiratorial website comment sections, rather than as a responsible nominee of a major party.  This should be the stuff of basements and subreddits, not campaign speeches by the Republican nominee.  At worst, he continues to do an awfully good impression of an authoritarian wannabe (as these kinds of claims are often made by individuals who think they cannot gain power by legitimate means, so seek to incite their followers to attack a corrupt system).
Should this narrative gain any traction whatsoever, the Republican Party will have itself to blame, and not just because its nominee is spouting this rhetoric.  Rather, many members of the party have pushed voter ID legislation and other changes to voting procedures on the predicate that there is a serious threat of voter fraud.  As such, and despite all evidence to the contrary, the seeds of fear on this topic were planted a while back.