More on O'Donnell's Misrepresentation of her Education
More on O'Donnell's representation of her education in her own words.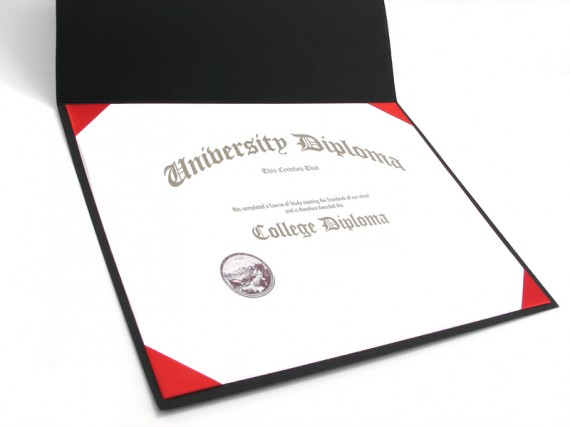 A commenter to the previous post referred me to a September 2, 2010 interview that Christine O'Donnell did on the Dan Gaffney radio show.  The whole thing is worth a listen, but I was especially intrigued by the discussion of her education.  The audio link is here:  Dan Gaffney Audio: Christine O'Donnell for Senate Interview.
In regards to O'Donnell's bachelor's degree Gaffney asks, around the 14 minute mark, as to whether she received her bachelor's degree from Farleigh Dickinson University or not.  Gaffney asked:  "Have you actually been given that degree?" She said "Yeah" and then there was some cross-talk about Mike Castle.  Then there was the following interchange:
O'Donnell:  It took me over twelve years to pay off my student loans.  From there I went on and I got a constitutional fellowship…a graduate fellowship in constitutional government.  Many people…

Gaffney:  From where?

O'Donnell:  From the Claremont Institute.
(Transcription mine.)
She went on to recount how she did the cap and gown ceremony (presumably in 1993) and was handed a bursar's bill instead of diploma.  She then stated that she was "awarded my diploma once I paid off my bills."  She went on to say how, unlike Mike Castle, she wasn't a millionaire so paying for her education was difficult and so forth.
First, lots of people have student loans and take years to pay them off, and yet are awarded their degrees.  Indeed, that's what the student loans are for.   In her answer she is conflating money owed to her university with money owed on her student loans.  However, let's stop and think:  money from student loans go to pay the school and the money owed on loans are owed to a lending institution.  Farleigh Dickinson would not have given her a bill for her student loans on commencement day.
Second, she makes it sound in the interview as if she actually earned her degree back in 1993 but wasn't allowed to get a diploma because of her student loans.  She lies by omission by not owning up to the fact that she had just recently finished her degree requirement this summer.  To quote from the Politico piece I linked in my earlier post:
Scott Giglio, assistant director of public relations at the Madison, N.J., university, told POLITICO the Tea Party Express-backed Senate hopeful was officially awarded her bachelor of arts degree in English literature on Wednesday.

"She's gone through the process to receive her degree, that's not the story. She fulfilled the last course requirement this summer. It was just a general elective course," said O'Donnell campaign manager Matt Moran.
That would have been Wednesday September 1, 2010—the day before her interview with Gaffney.  I can't for a minute believe that she was unaware of this fact when asked the question.
Along those lines, she is claiming it took her twelve years to pay off her loans, but ignores the fact that she was awarded the degree 17 years after the alleged cap and gown/bursars bill event.  As such, the focus on student loans and the twelve year timeframe related to them utterly avoid the real issue of when and how she received her degree.
Third, the reference to "a graduate fellowship in constitutional government" is highly misleading at best.  Why?  Because the Claremont Institute is not an institution of higher learning, it is a think tank.  The term "graduate fellowship" is generally associated with actual graduate study, not being a fellow at a think tank.  Now, being a think tank fellow would be a decent resume line, one would think, but making it sound like graduate study is dishonest and actually add fuel to the fire about the LinkedIn profile allegations I noted earlier today.