Multiparty Presidentialism
No, presidentialism does not lock us into two parties.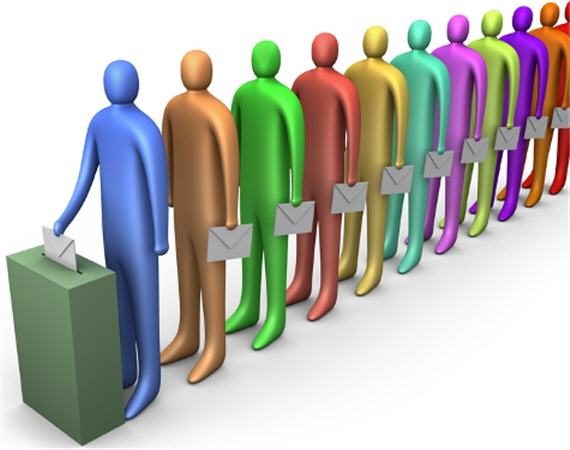 Speaking of the ways in which electoral systems might affect the behavior of office-seekers, including candidates and political parties, my mind turns to the fact that Colombia is in a presidential election year.
Below is the recently released ballot for the first round of elections to be held on May 29th:
It is worth noting that Colombia elects its president by requiring a slate to win an absolute majority (50% plus 1) of the vote, meaning that if no slate wins that many votes, a run-off between the top two slates will take place roughly a month later.
Presidential candidates are selected via a combination of methods. Some parties use internal mechanisms (ranging form party elite selection to conventions) while others use a form of primary.
Those parties that use primaries hold a single national election and the winner of that contest is nominated. There has been an increased use of party coalitions using the primary (or, the "open consultation" as it is called in Colombia) to determine which party in the coalition will be able to head the ticket.
So, for example, the Pacto Historico, headed by Gustavo Petro, considered to be the frontrunner for the presidency (and possibly the first leftist president of Colombia), chose their nominee via a consulta wherein candidates from five parties who are part of the coalition competed. Petro won 80.51% of the vote and eventually asked the second-place winner to serve as his running mate.
What we see here is the ability of smaller parties to form and compete, and to then also make alliances with other parties in an attempt to build majority support.
I bring this up if anything to illustrate that it is not the fact that we have a presidential system that leads to two-party competition. Indeed, most places with presidential elections have more than two viable choices on the ballot.
I would note, too, that the process to nominate the candidates and finalize the ballot took place in March for a first-round election that will take place roughly two months later. This is to be contrasted with the US process that takes, formally, almost a year, and really starts almost a year (or more) prior to that.
Side note: it is always fun to see the photos. I wonder what Rodolfo Hernández is pointing at? It's a shame he can't even get his running mate to look. Plus, you have to love Francia Márquez Mina's (Petro's running mate) pose–there is a definite "don't mess with me" vibe going on there. It is also a reminder of how boring US ballots are.