National Review Attacks the Indictment
And they make an argument for lawlessness.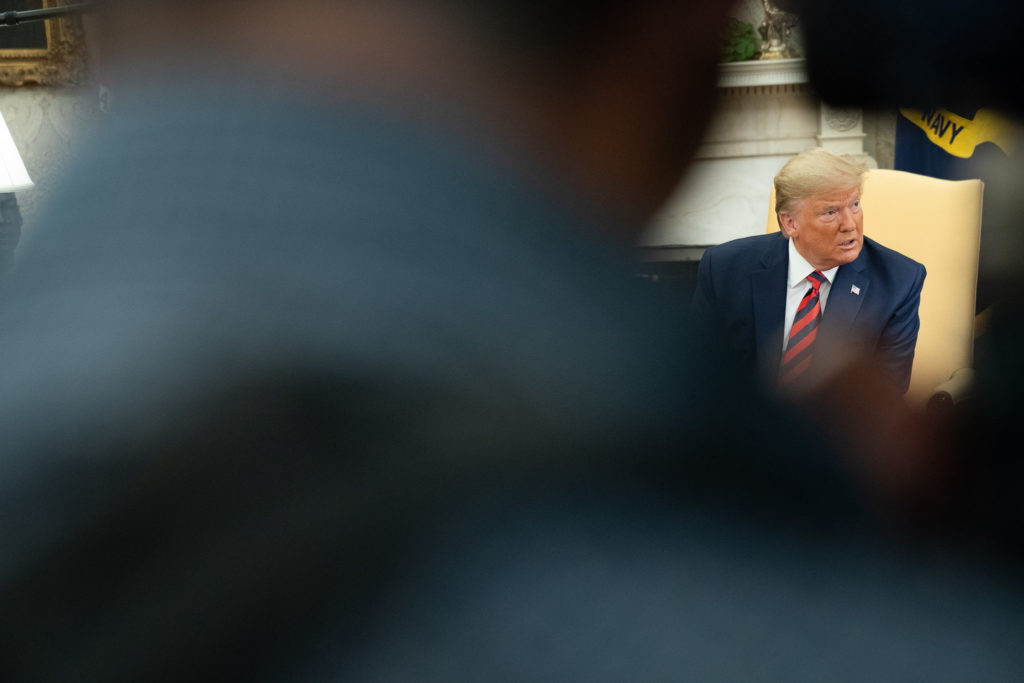 The Editors (nice dodge of not actually signing the editorial) at the National Review assert This Trump Indictment Shouldn't Stand.
We have on many occasions condemned Trump's appalling actions in the aftermath of the 2020 election. They were impeachable. He came close to being convicted in a Senate impeachment trial; with 57 senators finding him guilty, he was saved only by the Constitution's two-thirds supermajority mandate for conviction and disqualification.

Now, through a special counsel it appointed for this precise purpose, the Biden Justice Department is attempting to use the criminal process as a do-over for a failed impeachment. In effect, Jack Smith is endeavoring to criminalize protected political speech and flimsy legal theories — when the Supreme Court has repeatedly admonished prosecutors to refrain from creative theories to stretch penal laws to reach misconduct that Congress has not made illegal.

In our constitutional system, Congress is trusted with the duty to check egregious executive misconduct. Its failure to convict Trump understandably galls many of his opponents — left, right, and center. This feeling is accentuated by their sense both that Trump is unfit for the presidency and that there is a very real possibility that he could be elected president again.

Hence the pressure on the Justice Department to hold Trump accountable in a way the political system did not. But criminal prosecution is an inapt substitute for the congressionally driven political process that the Constitution set up to address gross abuses of power.
There are so many things to say about this position, but let me start with the most fundamental. The impeachment process is, very specifically, a process by which an official is removed for some malfeasance while in office, with the potential additional punishment of being barred from holding federal office. It is not supposed to be a substitute for criminal prosecution. Impeachment and criminal prosecution do not serve the same function and to argue that Trump should not be prosecuted because he wasn't impeached is a non sequitur.
Further, the notion that Trump's actions leading up to and on 1/6 were simply political activities is dangerous and absurd. And for the editors at NR to assert such is to support and endorse Trump's actions, even as they try to weasel their way into clinging to the notion that they have acted properly in condemning Trump in the past. If trying to subvert an election is mere politics, and if the only way to address such actions is the impeachment process, then the rule of law has no meaning.
It is often said that a perpetual motion machine is an impossibility. However, I can't help but think if we could harness the notion that the sitting president cannot be indicted for crimes, and so the process much wait until they are out of office alongside the whiplash of then saying that once a president is out of office that it is political to seek to hold them to legal account, then we could power a small city. Moreover, to acknowledge that impeachment is political while not accepting that partisan politics blocks it from being an efficacious tool for holding partisan politicians to account is a chef's kiss addition to the perpetual motion machine.
The willingness of so many Americans to eschew the notion of a nation of laws, not of men when it comes to the Trump presidency is utterly deflating.