Nationalizing the Local
The appetite for content and clicks turns sensationalizes news that isn't news.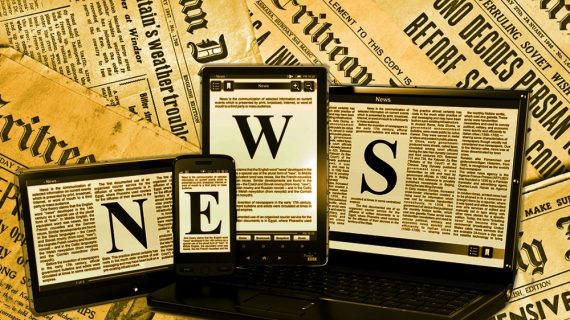 Kevin Drum contends, "Trivial local stories will be the death of the national media." The post is centered around a not-so-trivial story from a county next door to mine that I know about only because people in a Facebook group bandied it about multiple times.
But I agree with Drum's takeaway:
This is a story that had no place in the national spotlight to begin with. It's a local story. The real problem is that when they're politically useful, local stories are routinely blown up onto the national stage these days. Social media has a lot to do with this.¹

One of the mechanical reasons for this is that media in the past had word limits. TV news was 30 minutes long. Newspapers were only as big as advertising allowed. Magazines had set page limits. Local stories from around the country might get blurbs on page A34, but only rarely did they truly become national stories.

Needless to say, the advent of unfettered talk radio, 24-hour cable news, and the internet shattered those limits. Today, reporters see a few hundred people griping about something on Twitter and decide it must be a trend. Political players on both sides are constantly on the lookout for minor local stories that are likely to inflame their audience—and in a country of 300 million they're guaranteed to find plenty.

I don't think there's really anything we can do about this. It's just life in the 21st century. Nevertheless, let's get the diagnosis right. It's not that the national media ignores vital local stories. It's that the national media is more and more dragged into paying attention to trivial local stories.
I first started noticing the trend shortly after the OJ Simpson murder spree and, in particular, the infamous slow police "chase" involving the white Ford Bronco. For quite some time after that, the cable news channels treated every car chase they could get a helicopter feed of as a national news story.
I'd argue the "pretty blonde girl is missing/kidnapped" genre fits into this bucket as well. They're not trivial, since they deeply matter to those involved, but they're not news and they're certainly not national news.
But, yes, social media amplifies the trend further. These local stories are no longer about getting a ratings spike or generating clicks but about cherry-picking outrageous cases to serve a political or ideological agenda.
There's also a countervailing trend that I've noted the last few years, wherein respectable news outlets generate dozens of stories that are nothing but collections of reactions from randos on Twitter. What Joe from Flower Mound thinks about a given issue isn't even news in Flower Mound. Aggregating a dozen of them doesn't change that.