New Michigan Law Allows Religious Adoption Agencies To Discriminate Against Gay Couples
A new Michigan law allows religious-affiliated adoption agencies to turn away parents for religious reasons, and it seems fairly obvious what the target is in this case.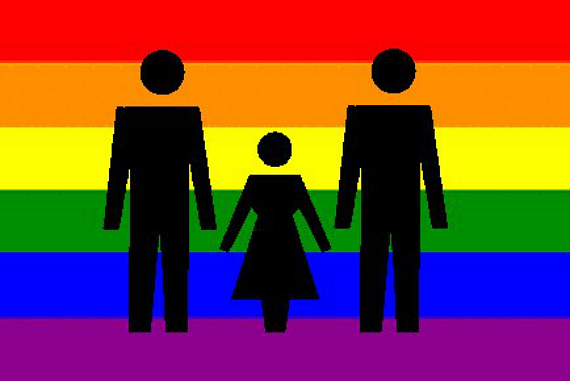 Last week, Michigan Governor Rick Snyder signed into law a bill that had easily passed the states Republican-controlled legislature that allows adoption agencies that work with the state to discriminate against gay and lesbian couples based on religious grounds:
Gov. Rick Snyder signed a package of three bills into law Thursday that would allow publicly-funded adoption agencies to turn away parents on religious grounds.

Critics uniformly contend the measures are tailored to let agencies refuse adoption to LGBT couples. Republican proponents have argued they were protecting people of faith and resisting an attack from LGBT advocates.

Snyder, a Republican, had hedged on the bills for months, saying he had concerns with them and wanted to be certain there were enough options for kids needing adoption. In the end, he issued a statement that said the laws were "putting Michigan children first in adoption, foster care practices."

"The state has made significant progress in finding more forever homes for Michigan kids in recent years and that wouldn't be possible without the public-private partnerships that facilitate the adoption process," Snyder said. "We are focused on ensuring that as many children are adopted to as many loving families as possible regardless of their makeup."

The governors office added the rules would "prevent faith-based agencies from having policies forced on them that violate their religious beliefs, which have resulted in agencies closing in Massachusetts, Illinois, California, and Washington, D.C."

After being brought to an unexpected vote Wednesday without appearing on the Senate's daily agenda, Senators approved House Bills 4188-1490 along largely partisan lines by 26-to-12 votes. The bills all passed the House in March.

Numerous LGBT advocacy groups had exerted pressure on Snyder to veto the bills — to no avail — and quickly chided Snyder for signing the bills.

One of those groups, Progress Michigan, denounced the governor for signing the bills for signing the bills. "Children deserve loving homes and our elected officials should be held accountable for supporting this blatant act of discrimination," said a statement from Lonnie Scott, executive director of the group. "We hope that Gov. Snyder is prepared for the same amount of backlash that was seen in Indiana when they passed similar RFRA-style legislation and we encourage the people to raise up their voices in protest."

The Child Welfare League of America asked Snyder to veto the bills in a letter sent Wednesday, saying they "would make it more difficult for children to find families."

(…)

According to House Bill 4188, "A child placing agency shall not be required to provide any services if those services conflict with, or provide any services under circumstances that conflict with, the child placing agency's sincerely held religious beliefs contained in a written policy, statement of faith, or other document adhered to by the child placing agency."

It would also bar the state from retaliating against any agency that refuses adoption on religious grounds.

An adoption agency that refuses a parent on religious grounds would be obligated to refer them to another agency or a state website that lists all the licensed adoption agencies in Michigan, of which there are 105, according to the legislation.

Democratic Sen. Bert Johnson, at an April committee meetings, said there there are an estimated 3,000 children in Michigan awaiting adoption.

The Williams Institute at UCLA issued an analysis that estimated 3,460 adopted children under age 18 in the state are being raised by lesbian, gay, or bisexual parents individuals and same-sex couples. If the bills had been passed before those children were in adoptive homes, the group found, "these families could have been turned away by some agencies, and some of these children would have remained in foster care for a longer period of time awaiting adoption."
This law is just one example of a point The New York Times makes in an article today when it notes that, even if the Supreme Court does legalize same-sex marriage nationwide there will still be a number of issues that will be unresolved regarding same-sex couples and their families. In this case, it's the issue of adoption by gays and lesbians in general and couples in particular. In theory at least, once the law nationwide says that same-sex unions must be given the same legal recognition as other valid marriages then gay and lesbian couples should have no problem protecting their rights when it comes to children. What this Michigan law shows, though, is that there are a variety of ways that adoption law in particular can be modified that would make that more difficult.
According to some estimates, this legislation would effect roughly one-quarter of the adoptions that take place in Michigan on an annual basis and, while this is not the majority of such cases it's certainly a significant enough amount to raise questions about what the legislature is doing here. This isn't a new issue, of course. As states have revamped their adoption laws to remove past regulations and practices that discriminated against gay and lesbian couples and adults in the adoption process, private adoption agencies affiliated with religious institutions have argued that regulations that require them to treat gay and lesbian prospective parents the same way they treat hetreosexual prospective parents would violate their religious liberty. One of the loudest voices in this regard has been Catholic Charities and the other adoption-related services run by the Catholic Church, which has actually shut down in several states due to changes in the law that required it to open its adoptions to gays and lesbians
I understand the arguments that the Church and other religious organizations that work in the adoption field are making here, and as a general rule it is better to have more such agencies involved in placing children than fewer. At the same time, though, it seems fairly certain to me that their arguments are way off the mark and that they are forgetting what the primary purpose of adoption law is supposed to be. In the end, the goal of adoption is to place a child with the best family possible. The only relevant criteria should be, and at least according to the law is, what is in the best interest of the child. Because of that, it shouldn't necessarily matter what the race, religion, or sexual orientation of the prospective parent(s) happens to be. Additionally, while previous conceptions used to be that gay and lesbian couples were not suitable couples for adoption, the available evidence makes clear that gay parents are as good as straight parents, all things being equal. If any entity is going to operate an adoption agency with the blessing of the state, which is realistically the only way it can be done in the modern world, then there's an argument that the only criteria they should be considering in placing children are the best interests of the child regardless of any religious concerns.
That's what makes this Michigan law so troublesome. It allows an adoption agency to essentially put the best interests of a child to the side in favor of the religious beliefs of the institution. While that's not to suggest that children will end up getting placed with parents who will endanger them, it does mean that they would be deprived of growing up in a loving environment merely because their prospective parents are gay. For some children, that may mean additional years in the limbo of foster care, which seems a rather cruel fate just so a bunch of adults can prove some abstract political point.'