New PA Poll
Monmuth's latest.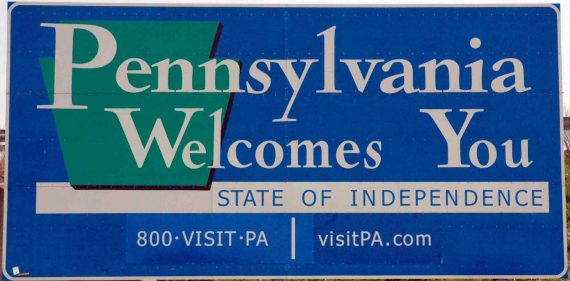 Monmuth's latest from Pennsylvania shows Biden Holds Lead Despite Trump Gains in Swing Counties.
Biden leads Trump by a 51% to 44% margin among likely Pennsylvania voters in a high turnout model+. The race stands at 50% Biden to 45% Trump in a low turnout scenario – which at this point would basically mean a large number of mail ballots have been rejected. Among all registered voters, 50% support Biden and 45% back Trump while another 1% support Libertarian Jo Jorgensen and 4% are undecided or won't reveal their vote choice. The undecided number is up slightly from 2% last month.
Biden led by 11% in the high turnout model and by 8% in the low turnout model last month, so that race has tightened a bit. It remains noteworthy that he is still polling at 50%+ in both models even after tightening.
The following is noteworthy, given the small margin of Trump's win in 2016:
Regionally, Biden holds a 40-point lead (67% to 27%) among registered voters in four large Democratic counties Hillary Clinton won by a cumulative 35 points four years ago. Trump has a 20-point lead (57% to 37%) in the counties he won handily in 2016. This is consistent with his standing in these counties in prior polls, but remains tighter than the 34-point margin he had in the last election.

The swing counties* where vote margins were the closest in 2016 appear to have swung again. The race in these ten counties – which are concentrated in a swath that runs from west of Philadelphia into the northeast region of the commonwealth – currently stands at 49% for Trump and 45% for Biden. Voters in these counties gave the Democrat a 53% to 42% edge a month ago, but were divided at 46% for Trump and 44% for Biden in late August.
Also:
The challenger, on the other hand, has a larger advantage on one major concern – handling the coronavirus pandemic – 47% trust him more on this issue while 34% trust Trump.
Side note: 4.4% of the 2016 PA vote went to third parties, with Libertarian Gary Johnson winning 2.4%.