New York Plotting Aggressive Gerrymander
The Democratic legislature is likely to set aside the map proposed by the independent commission.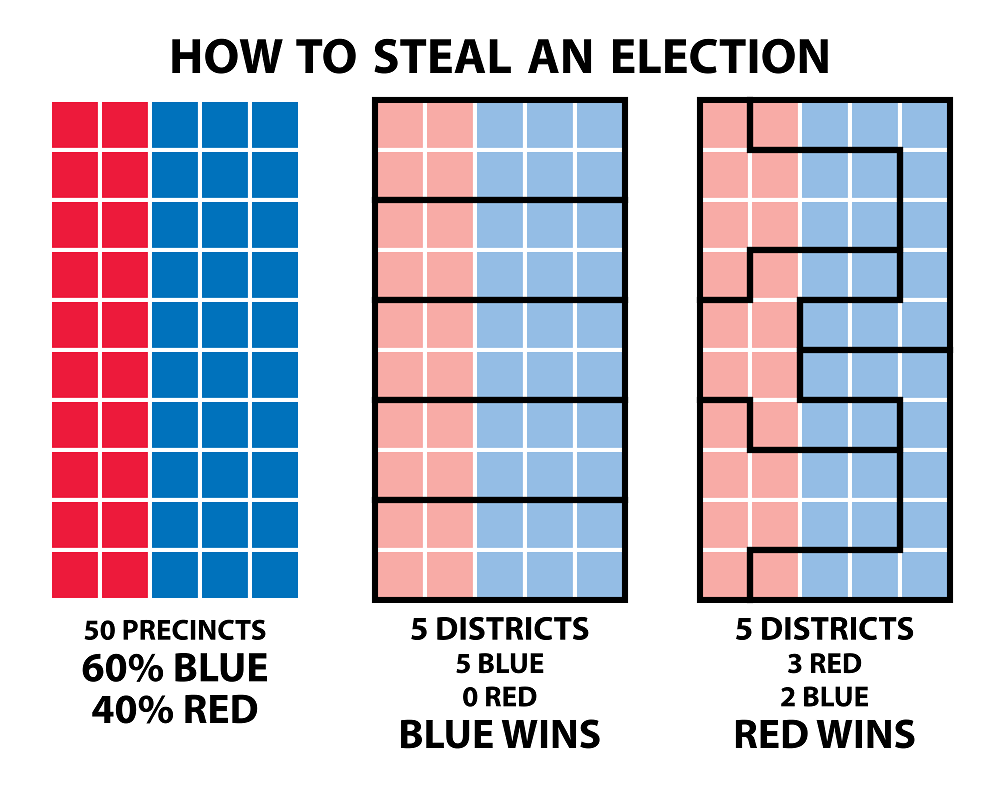 NYT ("New York Will Soon Lose 1 House Seat. The G.O.P. Might Lose 5."):
Seven years ago, New Yorkers voted decisively to empower a new bipartisan commission to do what self-interested politicians could not: draw new congressional district lines that were not gerrymandered to favor a particular party.

But as the panel prepares to unveil its proposed maps for the first time on Wednesday, Democratic lawmakers in New York and Washington are already laying the groundwork to cast them aside — plotting to use their supermajorities in Albany to draw new district boundaries for the next decade that might eliminate as many as five Republican-held seats.

The end result could drive one of the most consequential shifts in power in the country this redistricting cycle, the first since New York voters approved a 2014 ballot measure to curb gerrymandering.

Under the most aggressive scenarios, Democrats could emerge from 2022's midterm elections with control of as many as 23 of New York's 26 House seats in an all-out effort to prop up their chances of retaining control of Congress. For the first redistricting cycle in decades, Democrats control the Legislature and governor's office, giving them the freedom to reshape districts without having to compromise with Republicans, who long held a lock on the State Senate.

"New York might be the biggest redistricting weapon for either party in the country," said Dave Wasserman, a national elections analyst with the Cook Political Report.

Wielding it will almost certainly raise howls of protest from Republicans and expose Democrats to legal challenges and political charges that they are hypocritically turning their backs on the party's promise to end gerrymandering, the practice that allows politicians to draw legislative lines in their party's favor.

Just Monday, Chuck Schumer, the state's senior senator and the Democratic majority leader in Washington, sought to rally senators on Capitol Hill in favor of a sweeping national elections bill that would override state laws like New York's and outlaw "vicious gerrymandering, which further threatens to divide our politics."

Yet with Republicans preparing to use their control of states like Texas, Florida and Georgia to pile up a dozen or more new red seats, Democrats seem intent on using New York's laws to their advantage. Mr. Wasserman said that New York's gains would likely be greater than others whose process was under single-party control, such as Texas, because those states have already been more thoroughly gerrymandered.

Top officials in Albany have privately indicated to Democrats in the congressional delegation that they intend to consult with them on how to draw the new maps, according to two Democrats directly familiar with the matter who requested anonymity to detail the private conversations. Though the Constitution gives the commission the first shot at drawing maps, lawmakers in Albany have broad leeway to disregard the panel's work and create their own.
This is obviously an incredibly cynical, hypocritical move. It goes against what Democrats claim to be fighting for at the national level and against the express wishes of New York voters and, indeed, the spirit of the law. Yet, it's perfectly understandable politically—Republican-controlled states are not only gerrymandering but are going out of their way to make it harder for Democrats to vote—and well within bounds of recent US Supreme Court rulings reaffirming the near-plenary power of state legislatures to draw Congressional districts.