New York Republican Paladino Goes On Anti-Gay Rant
For a guy who has no chance of winning, Carl Paladino certainly knows how to get himself press coverage.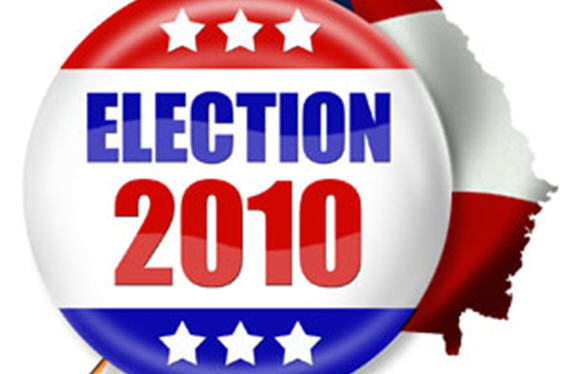 Carl Paladino, the Republican nominee for Governor in New York, has already distinguished himself this election season by claiming he had evidence that his opponent was having an affair, revealing that he had a ten year-old child with a woman not his wife, and threatening a reporter.
Now, he's decided to speak out on matters of policy:
The Republican candidate for governor, Carl P. Paladino, told a gathering in Williamsburg, Brooklyn, on Sunday that children should not be "brainwashed" into thinking that homosexuality was acceptable, and criticized his opponent, Attorney General Andrew M. Cuomo, for marching in a gay pride parade earlier this year.

Addressing Orthodox Jewish leaders, Mr. Paladino described his opposition to same-sex marriage.

"I just think my children and your children would be much better off and much more successful getting married and raising a family, and I don't want them brainwashed into thinking that homosexuality is an equally valid and successful option — it isn't," he said, reading from a prepared address, according to a video of the event.

And then, to applause at Congregation Shaarei Chaim, he said: "I didn't march in the gay parade this year — the gay pride parade this year. My opponent did, and that's not the example we should be showing our children." Newsday.com reported that Mr. Paladino's prepared text had included the sentence: "There is nothing to be proud of in being a dysfunctional homosexual." But Mr. Paladino omitted the sentence in his speech.

About an hour after Mr. Paladino's remarks, Mr. Cuomo's campaign released a statement condemning them.

"Mr. Paladino's statement displays a stunning homophobia and a glaring disregard for basic equality," it said. "These comments along with other views he has espoused make it clear that he is way out of the mainstream and is unfit to represent New York."Mr. Paladino declined a request to be interviewed after his appearance. His campaign manager, Michael R. Caputo, denied assertions that Mr. Paladino was antigay, and noted that he employed a gay man on his campaign staff.
Here's the video:
In the incredibly conservative Hasidic community that Paladino was speaking in on Sunday, those remarks probably went over very well. Outside of Williamburg, though, they're unlikely to go over very well and unlikely to be of any help to Republicans running in down ballot races in moderate and Democratic districts. No matter how many more crazy things he says, Carl Paladino is not going to be the next Governor of New York. He's going to lose, and he's going to lose big. However, there are plenty of Republicans in the state who do have a chance this year despite Paladino's idiocy. The guy at the top of the ticket, however, seems intent on taking a bunch more people down with him.